Make PROFIT a consistent part of your business by using a simple cash flow management strategy.
About this event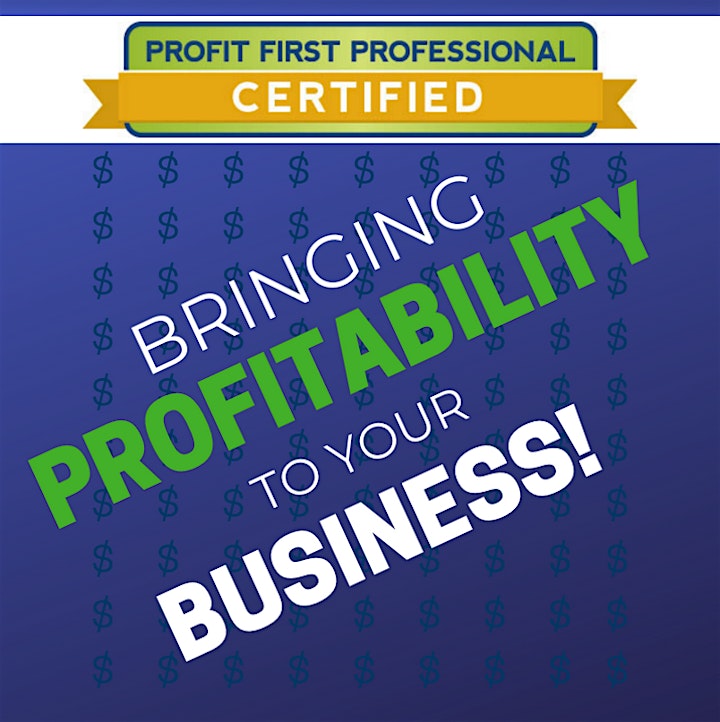 Profit First is a simple cash flow management methodology that helps business owners get control over their business' finances, even if you aren't a "numbers" person. The system is designed to help business owners to stay profitable without having to rely heavily on financial statements.
The concept is simple: after you make sales, the first thing you'll do is set aside your profit. Then, you'll run your business on what's left.
You'll want to attend this session if :
You feel like you're "winging it" when it comes to managing the business' numbers
Your expenses are out of control
You are unable to pay yourself through the business
The benefits of using Profit First:
Consistent profitability, even as you scale
Consistent pay to the owners
Knowing exactly how much to budget for business expenses
Clarity and peace of mind around the business' finances
Tax reserves to pay taxes bills for the owner(s)
And more…
During this presentation, you will get a solid introduction to the Profit First System, a chance to ask questions directly during the Q&A session at the end, and access to free resources to help you learn more about the system.
About the Presenter:
Eric Johnson has been an Enrolled Agent since 2015, and a Certified Profit First Professional since 2019. Eric started teaching Profit First principles as a simple way to help business owners manage their money better. While running his tax practice, Eric noticed that many business owners had no clue how to manage or track their numbers, pay themselves, pay taxes, etc… Eric teaches Profit First as a simple, pragmatic, and holistic financial solution to the above issues.
Eric's major goal is to help simplify the topic of small business finance so business owners can grow their businesses faster and with less stress.