Actions and Detail Panel
ProfileMe | AUCKLAND: Portrait Photoshoot for Female Entrepreneurs
Mon, May 1, 2017, 9:00 AM – 5:00 PM NZST
Description
At The Next Billion, we're inviting female entrepreneurs, female founders and women small business owners in cities across the globe including

Auckland

to show up, be seen, be recognised.
With ProfileMe, take the first step to raising your profile with professional portraits captured through a photoshoot with an experienced and exceptional photographer.
The Photoshoot
What: 20 mini photo sessions with a professional photographer available to 20 female entrepreneurs on a first-come-first-served basis.
Duration: 15 mins appointment slot for each entrepreneur.
How to Book Time Slots: Once you make your purchase, your confirmation email will inlcude instructions and link to book your slot.
When: May 1, 2017 between 9:00 am - 5:00pm
Where: Tech Futures Lab, 22 McColl Street, Newmarket (Non-studio location)
What you get: Three natural hi-res profile portaits
Why: Because its time to take the first step to raising visibility by showing up!
The Photographer: Serena Stevenson
With 18 years in advertising, marketing, story/film/video production and journalism, Serena is an entrepreneur with a passion for making a difference, uniting commercial business with meaningful strategies and implementation.
Serena's passion is in emotive story in moving film, motion graphics, music, photography and includes music videos as well as short, medium and feature length film, marketing and advertising campaign design, business development while leading creative teams. In 2008 she founded Big VOICE Ltd one of New Zealand's first photographic/video Interdisciplinary media companies, which developed, produced and distributed feature films, commercials, exhibitions, brand identities, advertising concepts, digital content, creative direction, business development, communications, and event-based entertainment. She values, above all, the ability to listen, to captivate the human spirit on all levels of business and communication, to drive with passion voice for any company, community, group and individual. She believes in human connection through positive branding, story communications. Modeled on the David Attenborough approach, she prides herself on showing how magical the world is in the hope we will preserve it/us at its best.
(sample work from Serena's portfolio)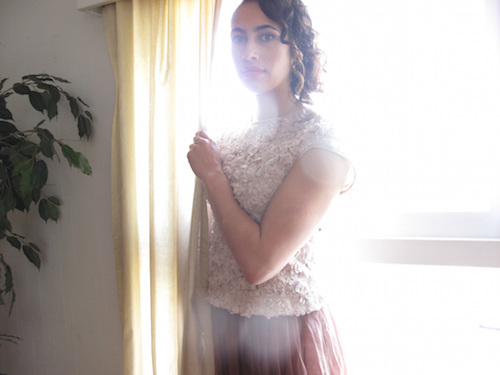 Location Partner:
Tech Futures Lab