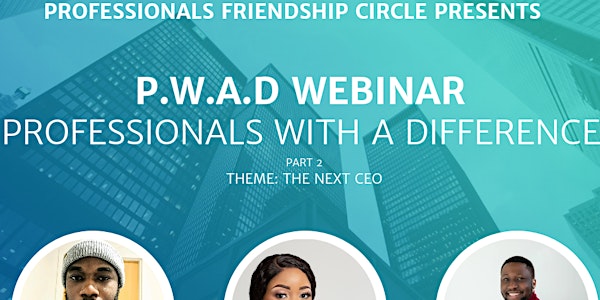 Professionals with a Difference 2 Webinar
Increase your Visibility, Expand your Network, Discover Opportunities and Become the best of you
About this event
Are you a fresh graduate, entry level or established professional and you're looking to take the next step in your career?
Would you love to connect with CEOs , Expert professionals and other professionals both in your field and outside your field?
Would you love to increase your visibility to employers, expand your existing network, discover new and existing opportunities and become the best of you?
If your answer to any of these questions is YES, then you're warmly and specially invited to participate in this first of its Kind Webinar tagged PROFESSIONALS WITH A DIFFERENCE