Professionals & Students Development Day 2017

Wednesday, October 18, 2017 from 9:00 AM to 4:00 PM (CDT)
Who's Going

Loading your connections...
3 of your friends are going.
Share it to get more people on board!
Share

Sara Haughty
San Francisco, California

Luke Picard
London, United Kingdom

Rick Vespucio
Florence, Italy
Event Details
IIA Memphis Chapter Annual Students/Professional Development Day

Professional Track Training will cover:
Fraud Seminar – Raise The Red Flag
The topic of fraud — whether it relates to awareness and prevention techniques, fraud auditing, recent frauds in corporate America, or the criminal mind — continue to be on the radar of investors, shareholders, and regulators. Although a recent fraud survey by Kroll Advisory found that the proportion of companies that suffered an incident declined from 75% last year to 61% in the current survey, it is acknowledged that fraud is anything but defeated.  In addition, with ongoing technological advances in IT infrastructure, new and emerging fraud methods are continually being identified.
Auditors are not expected to have the specialty expertise of forensic investigators, but they should have adequate knowledge of the aspects of fraud and maintain a skeptical mind when it comes to reviewing potential violations. Like internal controls, the economy, and business strategy, fraud continues to evolve and auditors must stay abreast of its root causes and suggested mitigation and investigation techniques. Whether you are part of a large internal audit group or a small internal audit group, it is important for all audit professionals to understand processes that could involve fraud.
This seminar will review concepts that will be outlined within "Raise The Red Flag" sponsored by the Institute of Internal Auditors Research Foundation.   The book is being authored by Lynn Fountain CGMA, CRMA and CPA certificate holder. Lynn has worked as a CAE for two international companies and has significant experience in evaluating and investigating fraud including a $13M vendor fraud that involved working with the FBI and resulted in ultimate indictments of the vendors and charges levied against 20 internal employees
Professional Track
6 CPE hours
Pricing
Professional Registration   - $89.00
One Day Seminar Outline
This course will cover many important aspects that internal auditors should ensure are well understood and in place prior to embarking on any type of fraud work. We will evaluate elements that relate to the psychology of fraud and how that impacts the control consciousness of the corporate culture.  We will also discuss the role of management as the "moral compass" for the organization and the importance of their role in fraud prevention programs. We will utilize a Fraud IQ test to examine participant's fraud awareness knowledge and the sufficiency of their anti-fraud program.  This session will also involve role play.  Other learning objectives include:
Evaluating the effectiveness of your organization's anti-fraud program

Examine the psychology of white collar fraud and its connection to the fraud triangle and fraud diamond.

Evaluate the IPPF Framework and executing the Auditor's responsibility for fraud processes.

Employing COSO 2013 towards fraud prevention, detection and evaluation

Interviewing and investigation techniques for auditors when evaluating potential fraudulent situations.

Considerations for reporting procedures when fraud is identified.
 Keynote Speaker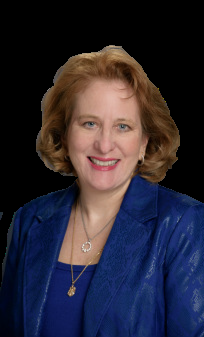 Lynn Fountain, CRMA. CGMA
- Author of
"Raise the Red Flag Leading the Internal Audit Function"
"Ethics and the Internal Auditor's Political Dilemma"
Lynn Fountain has over 35 years of experience spanning public accounting, corporate accounting and consulting. 20 years of her experience has been working in the areas of internal and external auditing. She is a subject matter expert in multiple fields including internal audit, ethics, fraud evaluations, Sarbanes-Oxley, ERM, governance, financial management and compliance.  She has held two Chief Audit Executive (CAE) positions for international companies.   In one of her roles as CAE, she assisted in the investigation of a multi-million-dollar fraud scheme perpetrated by a vendor that spanned 7 years and implicated 20 employees.  The fraud was formally investigation by the FBI and resulted in 5 indictments estimating a $13M fraud loss.
Ms. Fountain is engaged in her own consulting and training practice.  She is a highly sought after speaker and has trained internationally.  In addition to her personal training, she also serves as a discussion leader for the AICPA. She is also a recognized speaker on the Illumeo.com platform where there are several certificate courses available that Ms. Fountain has developed.
Ms. Fountain is the author of three separate technical books. The first entitled "Raise the Red Flag – The Internal Auditors Guide to Fraud Evaluations" was published by the Institute of Internal Auditors Research Foundation and released in April 2015. Her second book "Leading The Internal Audit Function" was released in October 2015 by Taylor & Francis Publications.  This book serves as the initial launch for a series of leading practice internal audit and information technology publications. In addition, her third book "Ethics and the Internal Auditor's Dilemma" was released in December 2016.  
Opening Speaker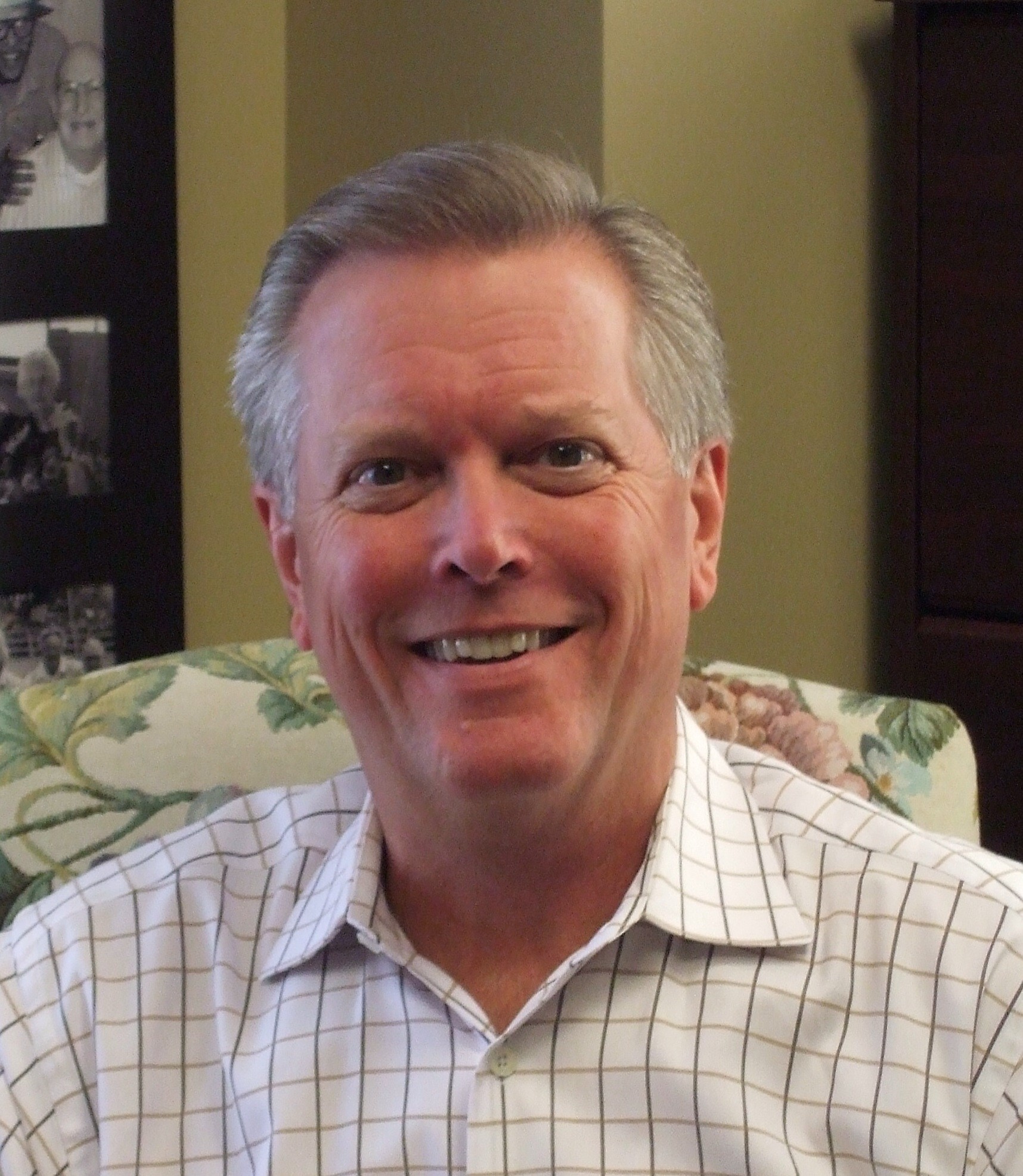 David Kabakoff
Certified Trainer/Performance Consultant
Dale Carnegie Training Mid-South
Howard, Mohorn & Associates LLC
 www.midsouth.dalecarnegie.com
David Kabakoff serves as President of Golden Cross Senior Ministries increasing the quality of living for the over 2,200 economically challenged senior residents of Wesley Housing Corporation affordable housing communities in West Tennessee, Jonesboro, AR and Murray, KY.
 David grew up in Memphis and graduated from Memphis State University with a degree in Marketing and specialty in Sales. David spent over 25 years in the radio broadcast industry.
His career has spanned assignments in South Florida, New York City, Atlanta, Lexington, KY and now finally back in Memphis. He has over 37 years of marketing, sales, sales management, administration, personnel management, training/coaching, non-profit and public speaking experience. David has been an integral part of the launch of three start-up companies.
 In addition, he has been a Certified Trainer of the Dale Carnegie Courses in effective communications/human relations/customer service and sales success for over 36 years.
 David and Carol, his wife, reside in Collierville, TN with their two dogs. They have three grown children between them and 2 grandchildren.
Speaker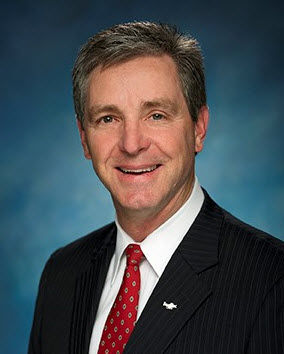 P. Keith Dickey, CPA, CITP, CIA, CISA, CRISC, CGMA
Vice President of Internal Audit (IA)
FedEx Services
Mr. Dickey provides leadership for internal audit (assurance) activities, advisory (consulting) services to FedEx Corporation and FedEx Services (including FedEx Office), and IA's Performance Assurance function.  Internal audit (assurance) activities include identifying and assessing key business risks in business processes, and IT related processes and environments.  Advisory (consulting) services are provided to high risk, high profile initiatives involving business and IT.  IA's Performance Assurance function provides products and services, including but not limited to, support for ISO 9001 re-certifications for the FedEx global network, enterprise risk assessment (for IA), IA business plan development, IA P&P ownership and maintenance, IA training curriculum development and delivery, IA recruiting and onboarding, data analytics for IA, enterprise control self-monitoring (CSM) development and guidance to global operations, and support for the automation/systems IA owns.  
Mr. Dickey has over 30 years of public, internal, and information systems auditing experience.  He is a frequent speaker at various settings, seminars and symposiums and has been published by The Institute of Internal Auditors Research Foundation and the Institute of Internal Auditors.  He is a member of the AICPA, IIA and ISACA.
 Closing Speaker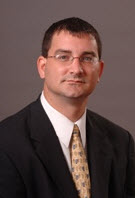 Tony Brown
Engineering Specialist Advisor
FedEx Services 
Tony is a Veteran of the US Air Force where he served during Desert Storm and the UN conflict in Croatia. He has worked in commercial Architecture, corporate IT and as an adjunct professor. Tony has been awarded the Advanced Communicator and Advanced Leader Awards from Toastmasters International. He has conducted corporate training sessions and presented to several local organizations. Tony covers topics like time management, personal development, goal setting and procrastination.
Student Track
College Students and Professors
 Pricing 
Students - FREE
Professors - FREE
Lunch included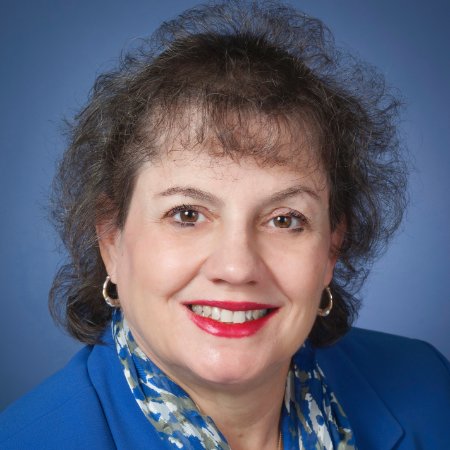 Dr. Kathy Tuberville, SPHR, Ed.D.
University of Memphis
Ron Hart Leader Department of Management
Director, Avron B. Fogelman Professional Development Center
 At the Fogelman College of Business and Economics, Kathy Tuberville teaches undergraduate students in HR and Management courses including Managing Employee Wellness, Managerial Leadership, Strategic Management, and Human Resource Management. Kathy coordinates and instructs Management and International Business interns who are pursuing academic credit for their internships.
In her dual role, Kathy is the Director of the Avron B. Fogelman Professional Development Center where she develops programming and curriculum for our students to help prepare them for the school to work transition post-graduation. Through this work, Kathy has the opportunity to collaborate with many community partners who want to help students succeed in the workplace.
Student Training Track Topics: 
 Session 1: Mastering the Interview: How to Get, Keep, and Decline a Career Opportunity
Session 2: Networking Like a Pro  
---
Two $1,000 Student Scholarships will be awarded to essay winners.


Essay submission rules & deadline can be found in any of the locations indicated below:
Contact your local college instructor (i.e. School of Business)

Contact your school's Accounting Department 

Email MemphisIIA@gmail.com

 

for more details
Thanks to the Scholarship Sponsors!
---
Acknowledgement Cancellation/No Show Terms & Conditions
In order to register for this training event, registrants must accept the following cancellation/no show terms and conditions:
1)    Cancellations can be made for this event until Friday October 13, 2017 at 3:00PM without any charge. 
2)    If registration is canceled after 3:01 PM on Friday October 13, 2017, then the full registration fee must be paid to the IIA Memphis Chapter. 
3)    Individuals that have registered and is a no show the full registration fee must be paid the IIA Memphis Chapter.
These terms & conditions must be accepted in order to complete registration for this training event.
IIA CPE credits are accepted by most professional licensed organizations, including NASBA.
Save This Event
When & Where

Holiday Inn Memphis-Univ Of Memphis
3700 Central Ave
Memphis, TN 38111


Wednesday, October 18, 2017 from 9:00 AM to 4:00 PM (CDT)
Add to my calendar
Organizer
IIA Memphis Chapter
The Memphis Chapter of the IIA is a very diverse chapter with over 430 members in more than 86 Corporations and 10 government agencies. The IIA is the internal audit profession's global voice, recognized authority, acknowledged leader, chief advocate, and principal educator. Generally, members work in internal auditing, risk management, governance, internal control, information technology audit, education, and security.  We offer monthly training classes from September to May each year, with additional full day and half day seminars to provide many training opportunities. The Memphis Chapter also hosts an Annual Student Day meeting and a Chief Audit Executive Roundtable.
Professionals & Students Development Day 2017