Description
PWIA New Orleans Workshop
Welcome to our first New Orleans Workshop! We have a great agenda lined up for you. Our theme this year is Breakthrough Advocacy so we will be talking about trends and technologies that are changing the advocacy industry. A subtheme of the workshop is how increased youth and diversity in the civic arena is changing how we do business.
Schedule of Events
September 24, 2019
5:30 Networking reception with National Foundation of Women Legislators at Desi Vegas in the LaFayette Hotel on St. Charles Avenue
September 25, 2019
9:00am Registration and breakfast - Come early and network with friends and colleagues
9:15am Welcome remarks by President of Loyola University New Orleans Tania Tetlow, J.D.
9:30am Opening remarks by Mayor of New Orleans LaToya Cantrell
9:45am Breakthrough Advocacy - What are the latest trends in advocacy Speaker: LeeAnn Petersen, MPA, CEO, PWIA
10:00am Innovation for Advocacy - Explore the latest tools, trends and technologies transforming the way we advocate for our industries, organizations and causes. Moderator: Sherry Stanley Whitworth, FiscalNote; Speakers: Sydney Gray, Propeller – a Force for Social Innovation; Marni Karlin, Karlin Strategic Consulting; Sarah Vandergriff, Louisiana Association of Public Charter Schools
11:00am Breakthrough Communications for Advocacy - Learn how to use innovations in traditional and new media to communicate with policy makers and stakeholders. Moderator: Melissa Richmond, Running Start; Speaker: Melissa Cressey, DS Political; Kristine Breithaupt, Last Word Strategies; Aaron Ahlquist, Anti-Defamation League; Sherae Hunter, Councilmember at Large Helena Moreno
12:00pm Networking Break
12:15pm Keynote Luncheon – Judy Reese Morse, President & CEO, Urban League
1:15 Compliance tutorial with Rebecca South of State & Federal Communications
1:30pm Diversity and Inclusion in Advocacy – In 2018 more women, young people and people of diverse backgrounds were elected than ever before. Is the new face of politics changing the way we advocate and the laws we craft? Moderator: Dr. Natasha Bingham, Associate Professor, Loyola University of New Orleans Speakers: Melanie Oubre, Emerge Louisiana; Nia Weeks, Citizens SHE United; Dr. Markey Pierre', Southern Strategy Group NLA
2:30pm Been there Done that – Women of Distinction - Successful women from business, media and politics share their stories, lend advice and leave you inspired to succeed. Moderator: Dawn Starns, State Director, NFIB Speakers: Councilmember Kristen Palmer; Louisiana State Representative Stephanie Hilferty; Mayra Pineda, CEO of Hispanic Chamber of Commerce; Honorable Paulette R. Irons, Judge, Parish of Orleans Civil District Court
3:30pm Champagne toast and farewelll
Sponsorships are available. Please contact leeann@womeninadvocacy.com for details.
THANK YOU TO OUR GENEROUS SPONSORS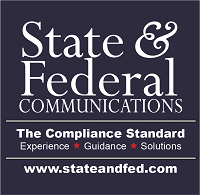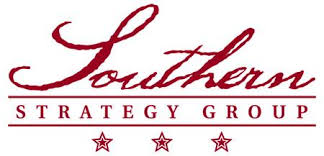 AND OUR MARKETING PARTNERS