Description
September 19th
"Amplify the Power of Your
Brand"
Workshop
If you're in Corporate and are interested in shifting or leaping into your own business or consultancy, join our workshop to amplify your brand. Most people neglect to use their value propositon to build a brand with an identify that is remarkable. This is more important than ever before in business as digital and social media remains an important part of your "networking" and "collaborating" strategy, no matter your business or organization.
OUR GOALS:
Gain Clarity on Your Why
Amplify Your Brand &
Reset your Social Media Habits
For 2020
For Women in Transition, Business Leaders, Consultants & Solopreneurs
Vision: Get ready to hit refresh with clarity for 2020 with a renewed social media presence. Reaquaint with former colleagues, connect with new prospects and renew your network as your life's work evolves. Start a more consistent social media habit that you enjoy and can sustain to be visible and connect with influencers and colleagues. It's time for you to share the remarkable YOU!
Small Group Workshop Format:
This half-day Life Work Co-Lab workshop is for a small group (maximum 12), assuring private one on one guidance. Bring your own laptop computer and cell phone. There will be two facilitators for the small group.
To make the most of the workshop, about 20 minutes of pre-work is required, including a VIA strengths self-assessment. This will be sent to you when you sign up!
Who this Half Day Workshop is for:
Perfect for Women Leaders & Solopreneurs who want to create a powerful personal brand DIY style
Perfect for non-techy entrepreneurs who want to build a personal brand & business strategically
Goals:
Clarity on your "why", your mission to build your brand

Develop your social media blueprint for 2020

Learn how to use social media effectively, and not waste time
Why:
Let's face it, our life gets in the way of our daily agenda and our life work planning. This means focused time for social media connections may be cast aside or, worse, only partially executed.
Time spent behind a computer is less interesting than networking and working alone all day. You'd rather be in community, surrounded by other inspiring women!
In a small group coaching format, learn how to refresh your connections and re-connect in an authentic inspiring way. Improve your online value proposition and connect with others online and live.
If you're in transition, you'll find this workshop valuable, uplifting and energizing.
Life Work Co-Lab Activities:
This workshop is a half-day event with light lunch on Newbury Street in a light-filled beautiful townhouse.
This event is followed up by one hour of one-on-one telephone coaching, included in the price.
We work together to refresh your profile and renew your communications plan.
Tap into the growing Life Work Co-Lab for resources in social media marketing, image consulting, photography, financial planning, etc, especially for women in transition, leaders, consultants and solopreneurs
What to Bring:
· Laptop
· Rocking attitude to learn, network, inspire and be inspired
Outcome:
1) create a mission that inspires YOU, first, then others 2) build your brand to convey your value and attract influencers and prospects 3) be you, the remarkable, with clarity and courage.
Your Investment:
$200/pp (early bird before September 10th) for a half-day workshop with less than 12 women, includes light lunch and…community!
Also includes one Zoom call, an hour of one on one coaching around your brand and execution of social media


Here's the full 1/2 day agenda:
Networking and guided meditation for calm, clarity and courag
Know your Why, Your Mission for Personal/Professional Bran
Connect to your evolving Brand: The Foundation
Create your Color Palette Collage & identify your Brand Fonts

Distinguish your Brand Identifiers

Build your Brand Identity Blueprint

Craft your Social Media Strategies & Templates (Linked In, FB, Twitter, YouTube)

Social Media Calendar Template
Who We Are:
Kelley Connors, MPH
Life Work Coach for Professional Working Women | Mindfulness Facilitator
KC Well Coaching & Design the Second Half of Your Life for Women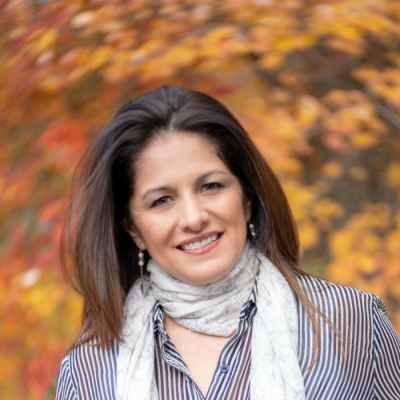 Ilhiana Rojas Saldana, CPC
Founder | Transformation Strategy Coach & Consultant | D&I Catalyst
BeLIVE Coaching & Consulting
https://www.belivecoachingandconsulting.com/