Location
Raja Yoga Center - Bur Dubai
Khalid Bin Al Waleed Road (Bank Street)
Dubai, Dubai
United Arab Emirates
What are Monday Meditation Workshops? Unique challenges demand unique wisdom to resolve. In today's fast paced life, be it professional o
About this event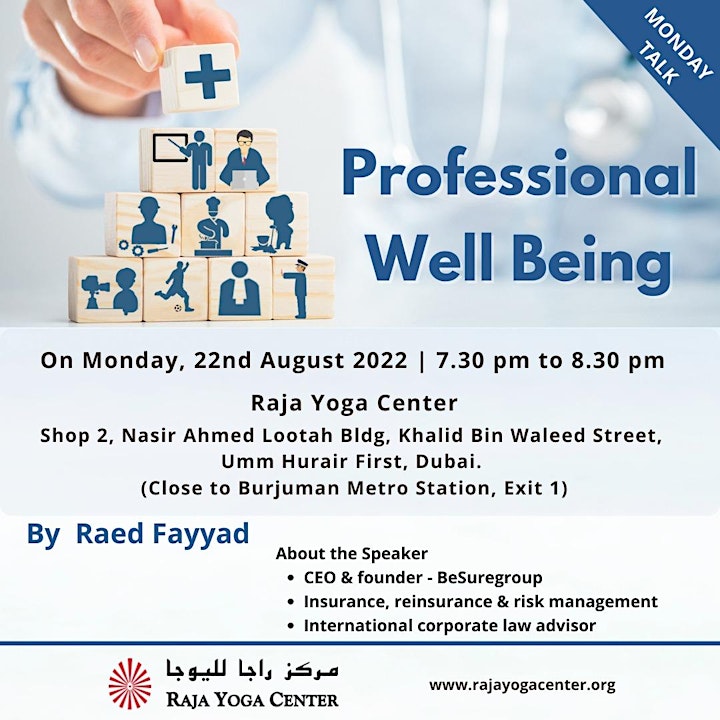 What are Monday Meditation Workshops?
Unique challenges demand unique wisdom to resolve. In today's fast paced life, be it professional or personal, we are bombarded with different problems, situations, personalities, perspectives and even practices which at times go beyond our threshold levels and thus cause stress, anxiety, hypertension and other such mental pressures. Consequently, we suffer from poor health conditions, disturbed relations and loss of peace and happiness.
Every Monday we have workshops that focus on many such challenges and provide viable and practical solutions to them. These talks are facilitated by experienced professionals who have been practicing Raja Yoga Meditation for years, and hence are able to share practical jewels of wisdom drawn from real life situations.
Call/Email: +971 4 335 2604 | +971 50 160 1646 | events@rajayogacenter.org