Description
Need funding for your next deal? Learn how appraisers and lenders do professional valuations on properties!
In this paid class, we will cover:
How appraisers and lenders run CMAs to validate deals
How to run CMAs effectively

How appraisers and lenders look at CMAs

How to use the "5 min rehab budget calculator" to come up with the rehab budget with high level of confidence.
Drinks and Snacks are provided.
TOP THREE Reasons to come to this class:
1. Education - Property valuation is a fundamental skill of a real estate investor.
2. Networking - Come and network with our speaker and other real estate investors.
3. Learn from the expert - Frank's unique career makes him the perfect speaker for this class. Frank has been a real estate investor and a licensed State Certified Appraiser for over 25 years, and he has been a lender since 2007. The experience on both sides of the negotiation table gives him unique insights when it comes to getting deals funded.
Who should come:
New and Experienced Real Estate Investors, Real Estate Professionals, Private Money Lenders, Hard Money Lenders, Contractors, Business Owners, Asset Managers, and anyone who wants to learn about real estate investing!
Testimonials:
"One of my good friends gave you glowing reviews…additionally this event is very informative for both a beginner to a savvy veteran."
- Dale, Real Estate Professional
"This is a great opportunity to network with other investors and learn more about real estate investing!"
- Becky, Real Estate Investor
Meeting Agenda:
6:00PM - 6:30PM Networking with speaker
6:30PM - 6:40PM Icebreaker game
6:40PM - 8:10PM Class time
8:10PM - 8:30PM Real Estate IQ Live Demo - How to dominate your local market
8:30PM ~ ?? Networking with speaker
If you haven't used Real Estate IQ yet, you need to see why most Real Estate investors are raving about this tool - This service offers EVERYTHING you need to be a successful Real Estate Investor. In addition to the 3 major features - FASTCMA, & OFF MARKET LEADS and MLS DEAL FINDER, you also get access to a Deal Analyzer & a Repair Estimator, and lots of support.
Co-hosted by:
REAL ESTATE IQ and DFW Investor Lending


Meet our speaker, Frank Friesenhahn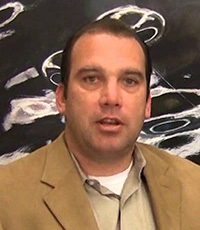 Speaker:
Mr. Friesenhahn is a licensed State Certified Appraiser has owned Omicron Appraisal 25 years and in 2007, he founded DFW Investor Lending, a residential Hard Money lender which has helped hundreds of investors their financial goal.