Description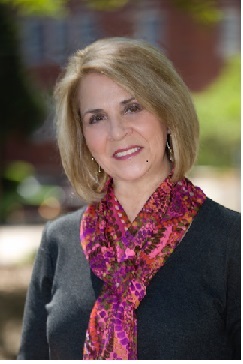 Instructor: Kathy Whitfield - Kathy is a Certified Professional Coach credentialed by the CENTER FOR COACHING CERTIFICATION. She is a multi-talented coach with 25 years of success supporting the real estate community as a REALTOR®, broker, instructor, Communications Director, Professional Standards Administrator and small business owner. Her areas of expertise in the field of real estate are broad, having taught every area of real estate education from pre-licensing to post broker education. She teaches numerous areas of continuing education including NAR's Code of Ethics, REALTOR® Professional Standards administration and REALTOR® Safety. She is a well-established leadership development consultant for nonprofits and real estate brokerage firms and is known and respected as an institute of vast real estate knowledge and a top educator by agents, brokers and her students. Kathy is readily sought after for advice and coaching relative to career and business growth, code of ethics, real estate licensing exam preparation, management, mediation and operations.

---
---
This class is FREE for Alabama REALTORS® members.

This class is eligible for 3 Hours of Alabama CE.
While this training is designed for board staff and/or members who will process ethics complaints and requests for arbitration and mediation, other REALTORS® may attend. In boards that have one or more staff, staff would be responsible for this function. In boards that do not have staff, the elected SECRETARY is the person primarily responsible (the board president is secondarily responsible) for this function. Directors and committee members (Professional Standards and/or Grievance) would receive some benefit from attending this session, but it is NOT a study of the Code of Ethics; it is a study of the procedural process involved in enforcing the Code of Ethics.