Description
PSM – Professional Scrum Master

Course Description
This training is intended for individuals who wish to become effective Scrum Masters or are responsible for ensuring a software development team's efficiency and effectiveness. The two day in-person class dives deep into the principles and empirical process theory underpinning the Scrum framework. These are the foundational insights upon which the rules and roles of Scrum are based.
Specific focus is centered around the Scrum Master role, including advanced tools for servant-leadership, behavioral shifts, working with people and teams, coaching, facilitation, and scaling Scrum.
Course Topics
Scrum theory and principles
The Scrum framework: roles, rules and artifacts
Working with people and teams
Coaching and facilitation
The role of the Scrum Master
Objectives
Students are challenged to think in terms of Scrum and the Scrum principles to better understand what to do when they return to their workplaces.
Students will have a clear understanding of the mechanics of Scrum and their coherence from the empirical foundation of Scrum.
Students can act as a Scrum Master for Scrum Teams and stakeholders from an in-depth understanding of servant-leadership.
Students can effectively start up Scrum or increase its effectiveness if already underway.
Target Audience
The training may be interesting to all involved in software development using the Scrum framework, but has been specifically conceived for those responsible within an organization for running or introducing Scrum (Scrum Masters, managers, and Scrum Team members).
Prerequisites
Attendees make the most of the class if they:
Have studied the Scrum Guide (required)
Have passed the Scrum Open assessment
Have a solid understanding of Scrum either through working on a Scrum Team, or through having taken part in a Professional Scrum Foundations or similar course
Have been on or are closely involved in building or enhancing a software product or application using Scrum
Have read one of the Scrum books of Ken Schwaber or the book "Scrum – A Pocket Guide" by Gunther Verheyen
Assessment and certification
The Professional Scrum Master course has two associated credentials: Professional Scrum Master level I (PSM I) and Professional Scrum Master level II (PSM II).
All participants completing the Professional Scrum Master course receive a password to take the PSM I assessment and are entitled to a discount on the PSM II assessment.
These industry-recognized certifications require a minimum passing score on the associated rigorous assessment. Scrum.org maintains a public list with everyone holding a PSM I and PSM II credential.
About the Instructor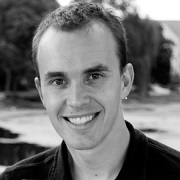 Lucas Smith is passionate about helping organizations improve their ROI, predictability, and reduce risk by using Scrum and agile methods in their software development. He has over 14 years experience in software development, delivery, management, coaching, and training. He started his career with Boeing as a software engineer and manager then transitioned to program management before leading the agile transformation within his division. Lucas' diversity of experience gives him a wide breadth of understanding that he pulls from in his training, coaching, and technical engagements.
FAQs
Can I earn PMI PDUs or Scrum Alliance CEUs?
Yes. The course can be counted for 14 PMI PDU's under the the "Education courses provided by other thrid party companies", and 14 CEUs for Scrum Alliance Under catgory C.1 "Face to Face Training Outside of Scrum Alliance"
Details: http://support.scrum.org/knowledgebase/articles/469012-can-i-claim-pdus-for-attending-a-scrum-org-course
What are my parking options?
Location and Parking TBD
How can I contact the organizer with any questions?
Email us at agile@skylinetechnologies.com or call us at 920-257-2100.
What's the refund policy?
100% refund up to 7 days before class starts.
90% refund during the week prior to class starting.
100% refund in the event the class is canceled.
Is it ok if the name on my ticket or registration doesn't match the person who attends?
Yes.
Is there a group discount?
If 6 or more from your organization plan to attend, please contact us for plan and pricing options.
What are the plans for lunch?
Skyline will provide light refreshments and a lunch for each day. Email or call us if you have any special dietary needs.