Event Information
Location
JS Luwansa Hotel Jakarta
Jl. H. R. Rasuna Said No.Kav. C-22, RT.2/RW.5, Karet Kuningan, Kecamatan Setiabudi
Daerah Khusus Ibukota Jakarta, Kota Jakarta Selatan 12940
Description
The 2-day Professional Scrum Product Owner (PSPO) course provides the foundational knowledge needed to work with Scrum in a highly practical way. You will learn how to maximize the value of software products and systems. Product Ownership in Scrum today requires more than knowledge of how to write requirements or manage a Product Backlog. Professional Scrum Product Owners need to have a concrete understanding of everything that drives value from their products. The course is a combination of instruction and team-based exercises where students experience how the Scrum framework improves product development efforts.
What You Will Learn
Over the 2 days, students will develop and solidify their knowledge of being a Product Owner through instruction and team-based exercises. The breadth of the role's responsibilities in delivering a successful product will become more clear from an Agile perspective. Metrics are identified to track the creation of value and the successful delivery of the product to the marketplace.
The PSPO course is much more than just a set of slides and an instructor. In this course, students work on real-life cases with other classmates together as a team. This course is made up of discussions and hands-on exercises.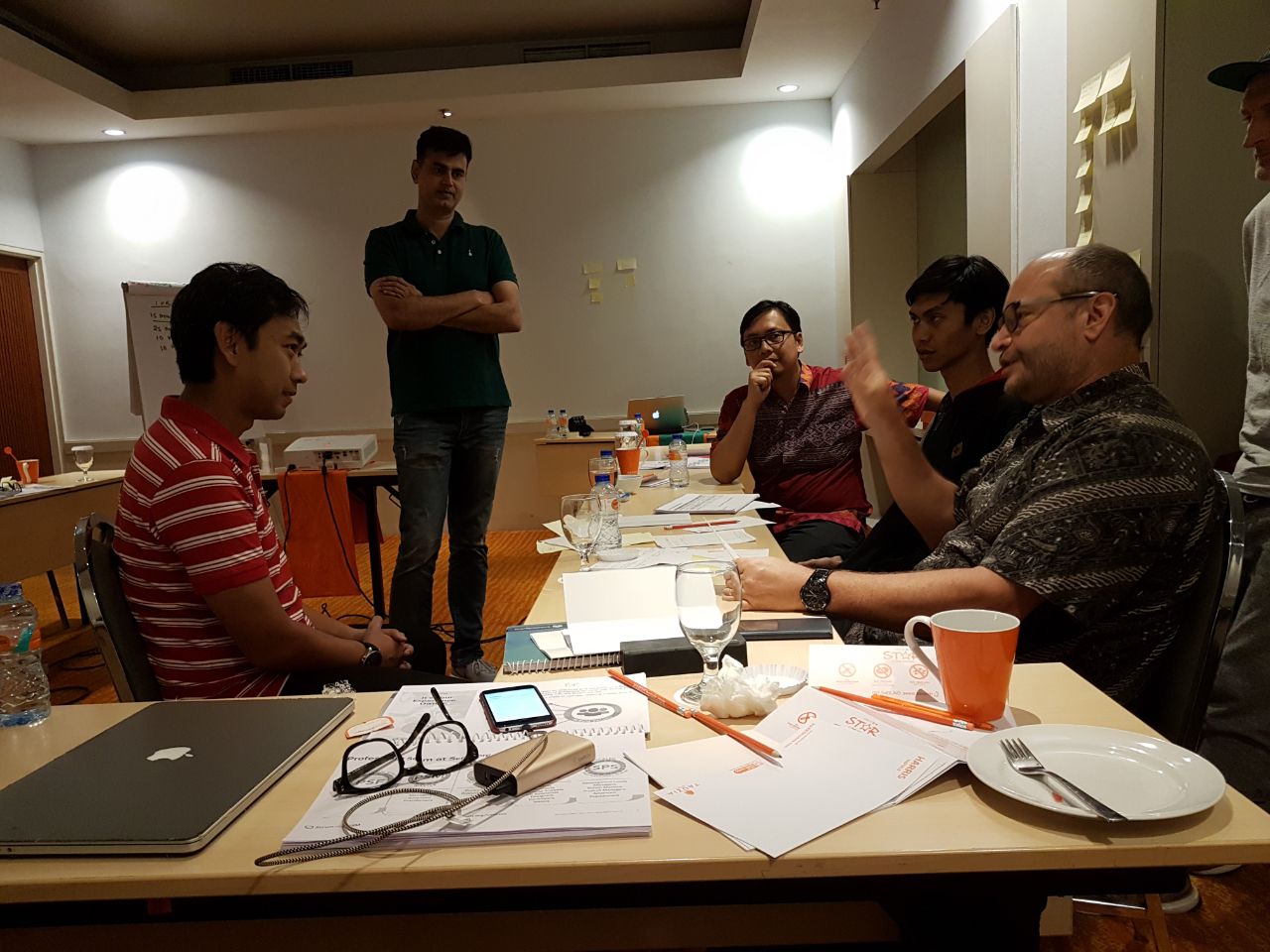 Who Should Attend
Professional Scrum Product Owner is THE cutting-edge course for Product Owners, Agile product managers and anyone responsible for a software product's success in turbulent markets.
After the class, students are eligible for the PSPO I assessment certification. If you pass the assessment, you will gain the industry recognized PSPO I certification. This certification will NEVER expire, and make you part of an elite community of PSPO I badge holders.
Benefits
Free PSPO – I exam code (save $200)

If you fail to clear PSPO – I in 1st attempt with less than 85% score within 14 days then 2nd attempt is FREE (Save $200)

Training by Professional Scrum Trainer

Official course material from Scrum.org
The location and facilities
This training will take place at the training facilities of Harris hotel in Tebet:
JI. Dr. Saharjo No. 191
Tebet, Kota Jakarta Selatan,
DKI Jakarta 12960, Indonesia
http://tebet-jakarta.harrishotels.com/

For buying tickets, you can use the eventbrite checkout. If you don't have credit card or paypal, you can contact Fitri Hardiyanti to receive an invoice: fitri@ekipa.co or phone/what's app: +62 811-2142-341. Office phone: +62 0213-0022-735

The Indonesian pricing: IDR 13505481 regular price. If you buy the ticket before 4th December, you get the early bird rate of IDR 11482725

Trainer: Naveen Kumar
Naveen is a professional agile coach and Professional Scrum Trainer (PST). He is having 20 years of experience in software development and have worked with many organizations and on multiple technology stacks including .Net/C#, Java, Ruby, Python and JavaScript etc. Naveen is Certified LeSS (Large-Scale Scrum) Practitioner and have helped organizations is agile adoption. He is one of the early adopter of DevOps practices and teaches DevOps culture, practices and tools to development team and operation team.
Naveen is very good in agile engineering practices and support development team in learning and adopting engineering practices such as Test Driven Development (TDD), Acceptance Test Driven Development (ATDD), Behavior Driven Development (BDD), Pair Programming, DevOps, Emergent Design, and Specification by Examples, Continuous Integration, Continuous Delivery and Agile Testing etc.
Date and Time
Location
JS Luwansa Hotel Jakarta
Jl. H. R. Rasuna Said No.Kav. C-22, RT.2/RW.5, Karet Kuningan, Kecamatan Setiabudi
Daerah Khusus Ibukota Jakarta, Kota Jakarta Selatan 12940