Event Information
Location
Level Office
318 W. Adams Street
Suite 1919
Chicago, IL 60606
Description
The Professional Scrum Product Owner (PSPO) course is a 2-day course on how to maximize the value of software products and systems.Product Owners need to have concrete understanding of everything that drives value from their products where students learn through instruction and team-based exercises.

Professional Scrum Product Owner is THE cutting-edge course for Product Owners, Agile product managers and anyone responsible for a software product's success in turbulent markets.

---
ABOUT THE INSTRUCTOR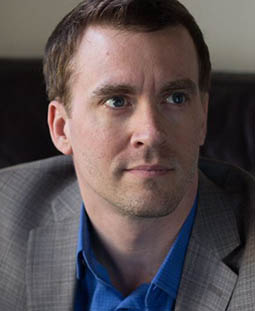 Robb Pieper is Principal Consultant and founder of Responsive Advisors, a management consulting firm focused on holistically improving organizations. He's a Scrum.org certified trainer and coach having taught agility to thousands of people across the country.
In addition to helping Software Development teams, Robb has helped numerous clients increase agility in circuit board development, financial risk management, human resources, data warehousing, and business intelligence.
Robb solves problems often ignored in the agile community, like teaching managers how to work with agile teams and individuals how to work with their teammates on a human level. Robb knows that agility is a business problem, not just a software problem. Robb applies his passion and diverse background to building amazing cultures and learning organizations.

WHAT THEY'RE SAYING ABOUT OUR INSTRUCTORS
"Thank you again for a great class last week! I came back excited to share what I'd learned with the rest of the company - I'd argue that's not something that can't be said for most classes. Loved the small class size and open communication. Would definitely recommend to others at my organization." 3/17/17
"A good balance between theory and examples vague enough to elicit great discussion and interactions, but relevant enough to get concrete knowledge to take home." 2/17/17
"Busting some of the myths of what is and isn't scrum was helpful. Lots of good guidance on how to maximize our use of scrum. Good clarification on the purpose of many of the scrum concepts." 2/17/17
---

WHO SHOULD ATTEND?
The Professional Scrum Product Owner course is targeted to Product Owners and anyone else accountable for maximizing the value delivered by software products and services.
Scrum Masters benefit from this course as their role often includes coaching Product Owners.
PREREQUISITES
Attendees make the most of the class if they:
Have studied the Scrum Guide (required).

Passed the Product Owner Open assement.

Have a solid understanding of Scrum either through working on a Scrum Team, or through taking part in a Professional Scrum Foundations or similar course.

Have been on or are closely involved with the product management aspects of a software product or application.
OVERVIEW
Students develop and solidify this understanding through instruction and team-based exercises. The breadth of the role's responsibilities in delivering a successful product becomes clear from an Agile perspective on product management. Metrics are identified to track the creation of value and the successful delivery of it to the marketplace. This defines the perspective from which the role of the Product Owner in the Scrum framework is taught.
ASSESSMENT AND CERTIFICATION
The Professional Scrum Product Owner course has two associated assessments and certification: Professional Scrum Product Owner level I (PSPO I) and Professional Scrum Product Owner level II (PSPO II).
All participants completing the Professional Scrum Product Owner course receive a password to take the PSPO I assessment and are entitled to a 40% discount on the PSPO II assessment.
These industry-recognized certifications require a minimum passing score on the associated rigorous assessment. Scrum.org maintains public lists of all PSPO I certificate holders and PSPO II certificate holders.
Please note that PMI PDUs are earned for course attendance and not for passing a Scrum.org assessment. Students can claim PDUs under PMI's "Education courses provided by other third party providers" category. You can claim your PDUs online at https://ccrs.pmi.org.


NOTES

Training will begin at 9:00 AM sharp and will end at 5:00 PM on both days. Lunch will be provided.
Questions? Email us at: info@responsiveadvisors.com
Date and Time
Location
Level Office
318 W. Adams Street
Suite 1919
Chicago, IL 60606