Description
OVERVIEW
The Professional Scrum Developer (PSD) course is THE course that teaches how to create great software using the Scrum framework. Students learn how to develop increments of potentially releasable functionality from a realistic Product Backlog. Students concurrently do requirements engineering, design, development, testing, integration, and deployment within a single iteration. The course teaches how Agile engineering practices and supportive ALM tools improve a team's capabilities even more.
The workshop introduces the mechanics of Scrum and provides insights into complexity, team-based collaboration and self-organization as essential elements in mastering Scrum. Participants will learn how the Scrum framework improves product development and delivery. From its emphasis on practical application the course exposes common missteps, increases the awareness of the associated symptoms, and provides prescriptive guidance to avoid going off track.
PT Sampoerna Wirausaha is organizing a two-day Scrum developer course in collaboration with Ekipa, including certification through scrum.org.

During the training, groups can work in Indonesian and there is an Indonesian facilitator to bridge possible language gaps.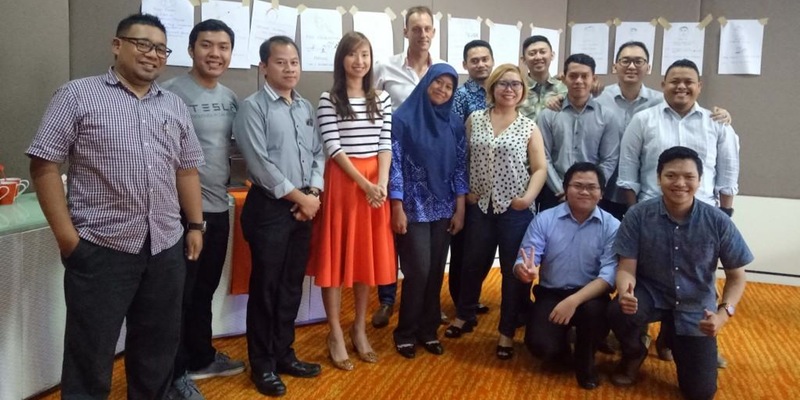 Who can benefit ?
Anyone who wants to learn how to (better) apply scrum. Whether you're new to scrum or already use scrum within your team, this crash course will get your knowledge level up and provide you with a clear action plan on how to implement improvements.
Entrepreneurs, managers, project managers and programmers, remote team members, outsourcing managers, account managers.
Typical attendees in the past have been functional managers, team leads, analysts, architects, engineers, software developers, directors, testers and other roles that support product development. Also many people in sales join our training to learn how to sell scrum to their customers. We've had companies from production, software, marketing and a variety of other fields go through our program.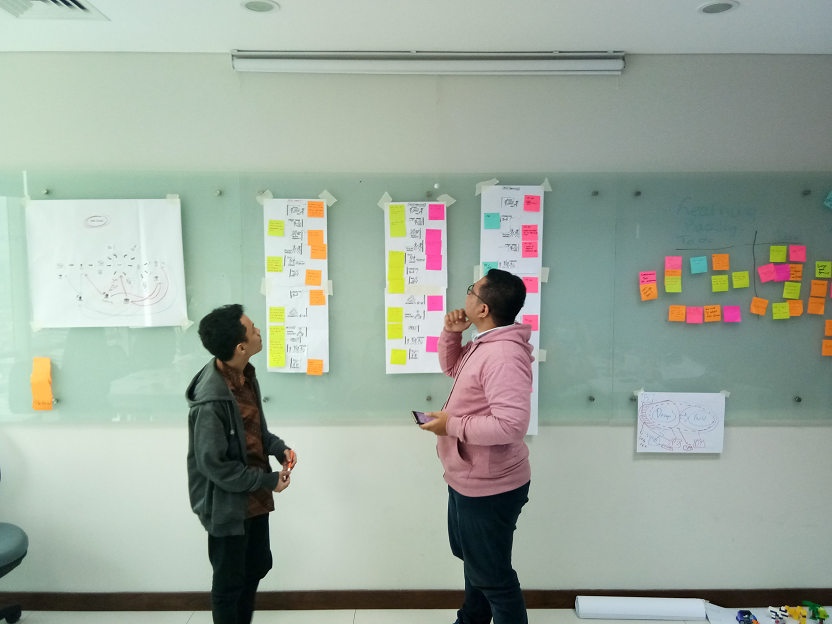 Program
Scrum Framework - Roles, Artifacts, Events

Agile Estimation and Planning

Role of Scrum Developer in Scrum

Specification by Examples Workshop

ATDD and BDD workshop

Test Driven Development

Unit testing with Unit Testing Framework

Organization of test activities

Design Frameworks

Definition and principles of frameworks

Emergent Design

Principle of scalability and implementation

Refactoring

Consequence of technical debt and risk of "breaking" the code

Working with legacy code

Introduction to Continuous Integration

Introduction to Jenkins

Automated Builds with Jenkins

Automation Testing with xUnit (TDD) and Cucumber/SpecFlow (BDD/ATDD)

Agile Testing

Test Automation Frameworks

Test quadrants and test pyramids

Continuous Delivery and Deployment - Why and How?

DevOps Introduction

ALM tools for Development Team such as Jira/TFS/Trello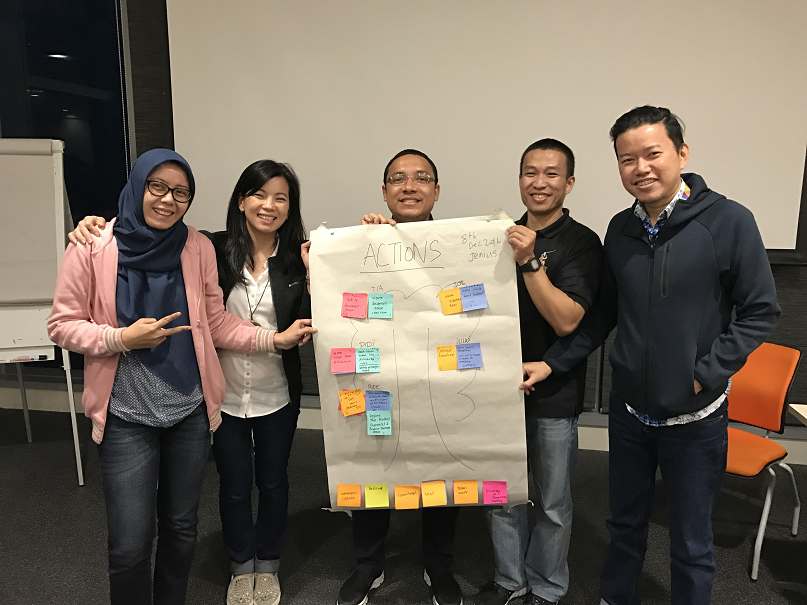 Who should participate?
This training is for all development team members of the scrum team. This workshop will benefit to
Architects

designers and developers

User Experience Engineers

Development managers

Software engineers/Programmers

Testers and QA engineers

Business and Technical analysts

Systems/IT Engineers

Scrum Masters

Agile Coaches
Why participate ?
Get working knowledge of the scrum methodology

Get ideas on how to improve the quality of your work

Get your lifelong Professional Scrum Developer™ Certification (PSD)

Practical exercises to practice the engineering concepts

Learn from other participants.
This interactive workshop is full day of theory, models, exercises and lots of practical tips. The classroom will not be a static setup with you sitting and listening, while the trainer is showing slides. You'll work in groups to learn about scrum, to exercise engineering practices, to share knowledge and experiences. We will enrich the theory by doing games and exercises throughout the training.
Certification
This course has the Professional Scrum Developer level I (PSD I) as associated credential. All participants completing the Professional Scrum Developer course receive a password to take the PSD I assessment.
This industry-recognized certification requires a minimum passing score on the associated rigorous assessment. Scrum.org maintains a public list with everyone holding a PSD I credential.
PDU Credits
Students of Scrum.org courses are able to claim Project Management Institute (PMI) PDU credit: 14 PDUs after attending the two-day Professional Scrum Master (PSM). Please note that PMI PDUs are earned for course attendance and not for passing a Scrum.org assessment. Students can claim PDUs under PMI's "Education courses provided by other third party providers" category. You can claim your PDUs online at https://ccrs.pmi.org.
The location and facilities
This training will take place at the training facilities of Harris hotel in Tebet:
JI. Dr. Saharjo No. 191
Tebet, Kota Jakarta Selatan,
DKI Jakarta 12960, Indonesia
http://tebet-jakarta.harrishotels.com/

For buying tickets, you can use the eventbrite checkout. If you don't have credit card or paypal, you can contact Ervinna Sianturi to receive an invoice: ervinna.sianturi@mekar.id or phone/what's app: +62(0)858 4145 9823. Office phone: +62(0)2130022735

The Indonesian pricing: IDR 16.000.000 regular price. If you buy the ticket before 17 May, you get the early bird rate of IDR 14.500.000
Trainer: Naveen Kumar
Naveen is a professional agile coach and Professional Scrum Trainer (PST). He is having 20 years of experience in software development and have worked with many organizations and on multiple technology stacks including .Net/C#, Java, Ruby, Python and JavaScript etc. Naveen is Certified LeSS (Large-Scale Scrum) Practitioner and have helped organizations is agile adoption. He is one of the early adopter of DevOps practices and teaches DevOps culture, practices and tools to development team and operation team.
Naveen is very good in agile engineering practices and support development team in learning and adopting engineering practices such as Test Driven Development (TDD), Acceptance Test Driven Development (ATDD), Behavior Driven Development (BDD), Pair Programming, DevOps, Emergent Design, and Specification by Examples, Continuous Integration, Continuous Delivery and Agile Testing etc.
Date and Time
Location
HARRIS Hotel Tebet - Jakarta
JI. Dr. Saharjo No. 191
Tebet, Kota Jakarta Selatan 12960
Indonesia