| | |
| --- | --- |
| Professional Sassy Women's ConnectionS Monthly Meeting | |
Event Details
Surround yourself with other women who are striving to reach their goals!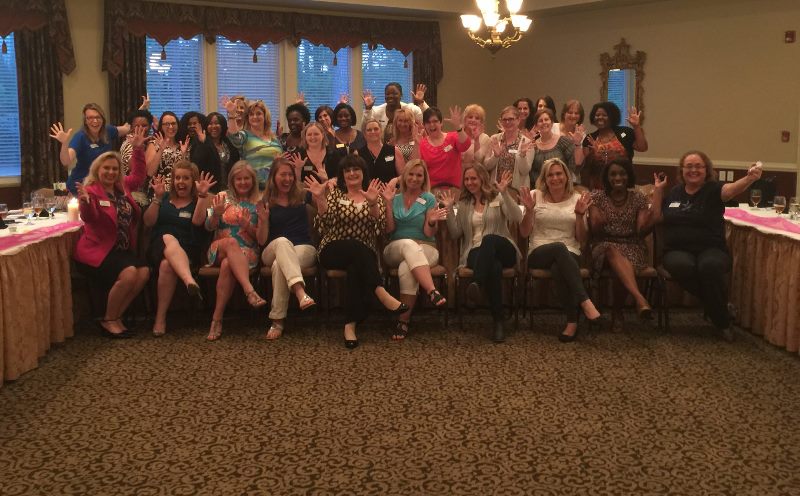 SASSY Success!
PROFESSIONAL SASSY WOMEN'S CONNECTIONS is a community of women supporting each other in business and in their relationship with money. We believe that empowered & educated women will make a difference in our community.

I would love to have you and your SASSY friends join us. We meet monthly on the third Tuesday of each month from 6:00-8:00pm

You can expect to connect with positive minded professional women so bring business cards. We'll start with open networking, have an enlightening "SASSY EMPOWERMENT PRESENTATION," each woman will introduce herself and we always close with time to network again.

What exactly is PSW? It is an educational workshop with the topics prepared by Amy D. Kilpatrick, Creator of Creative Impulse Enterprises, LLC and CEO of Nspired Networking Enterprises.  SASSY is where ladies come together to learn, empower, support, mentor and network in a fun, low key environment. 

You are always welcome to bring your girlfriends to our events, please make sure they are registered, as we do prepare the venue with a headcount and workbook material is provided. 
The fee includes your meal/beverage and gratuity.  
Mark your calendar so you can attend each month! Please RSVP by the Sunday prior so we can make sure our proprietor has plenty of time to prepare.  We look forward to seeing you there!!



Professional Sassy Women's ConnectionS

 Join Amy D. Kilpatrick, The Sassy Lady for this high energy, high impact workshop as she helps you reach your professional and personal goals.  
Surround yourself with other Professional Sassy Women who are focusing on building connections that will provide support and help you stay focused on your personal and professional goals!
 Each workshop walks you through looking at your Core Essence™ areas of Health, Wealth, Self and Service and defining your S.A.S.S. through a POSITIVE, POWERFUL look at yourself. 
 You will learn a new tool and technique to help keep your Core Essence™ in balance. These informative workshops provide practical methods for ensuring success in reaching your goals.  Walk away feeling EMPOWERED.  
BENEFITS OF ATTENDING:               
Gain an understanding of the Core Essence™ of The Sassy Lady.
Develop a tool for applying 

POSITIVE AFFIRMATION

 to yourself
Connect with other professional women in your community and build a "Personal Network"
Showcase your business and learn from other professional women
Learn from experts in the respective fields of Health, Wealth, Self and Service. 

2 HOURS OF GIRL TIME AND LAUGHTER WHILE CELEBRATING WHAT MAKES BEING A WOMAN SO GREAT!
WHO SHOULD ATTEND:
WOMEN OF ALL STAGES OF SASS ARE WELCOME!
Connect with other positive women in your community and increase the number of professionals in your network, SO BRING YOUR BUSINESS CARDS AND FLYERS. 
Understand how to develop and communicate more effectively with your network
WHAT TO BRING WITH YOU:
Business cards, flyers and brochures if you have them to share with the other ladies. 
Handouts are provided for each workshop and many of our ladies have started a three-ring binder to keep their material in each month.  
WHAT TO WEAR:
 

Your favorite outfit that makes you feel Sophisticated, Attractive, Stylish and Successful!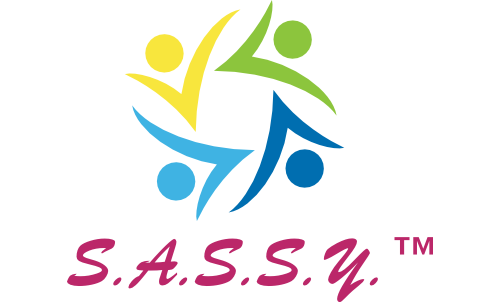 Created by Amy D. Kilpatrick, The Sassy Lady 
©2015 Copyright Creative Impulse Enterprises, LLC dba SASSY
When & Where

West Lake Country Club
3556 West Lake Drive
Augusta, GA 30907


Organizer
Amy D. Kilpatrick, The Sassy Lady
Amy D. Kilpatrick, an entrepreneur at heart, finds herself wearing multiple hats as President/Co-Founder of Nspired Networking Enterprises, LLC, and President of Creative Impluse Enterprises, LLC d/b/a S.A.S.S.Y!
Amy is in high demand for the presentations that she has developed. She is the true "SASSY" lady and can be found working with women to help them find their own "S.A.S.S.Y!" style in both their professional and personal lives through her "SASSY Ladies" events and retreats. 
As a corporate consultant and keynote speaker, she has created a very successful program,"The Nspired Networker™" which features the "Master Your Network™" training courses which teaches her clients how to generate higher level of referrals through the development of strategic alliances.  
Amy was an Award-winning Executive Director for BNI, Business Network International.  She served on the Founder's Circle, along with 19 other Directors from around the world with Dr. Ivan Misner from 2011 - 2013.  
She has written articles for various publications and has been featured as a guest speaker on various radio shows around the nation. 
Her greatest achievements are her two boys, Austin and Zachary and her biggest supporter, Doug Weiss. When she is not working, she can be found cheering on both boys at their various sporting activities or enjoying a round of golf with her favorite guy.   
You can connect with her on Facebook, LinkedIn and BNI Connect Global.
Professional Sassy Women's ConnectionS Monthly Meeting