Description
What's the best way to utilize college?
What are some real stories about the college experience?
How can you help your child be more prepared for what college will bring?
How important is college actually?
Worried that your son or daughter hasn't been able to find their passion?
What's the most effective way to help guide your teen through high school and set them up for life?
Come join Orenda Academy's panel of professionals for dinner and we'll dive into the stories of three panelists, who they were in high school and who they've become, how their parents influenced their decisions and growth, and most importantly, how their hindsight can help you with your teen.
---
Event Agenda:
5:00-5:30pm Dinner and Mingling
5:30-6:30pm Moderated Q&A
6:30-6:50pm Audience Q&A
6:50-7:00pm Closing
---
Panelists
Andrew Liu graduated from Harvard in 2015 with a BA in Math and MS in Computer Science, and now works as an engineer at education startup Udacity. He is passionate about helping students find and act on life directions that significantly and positively impact the world, which he also sees as the best path to a happy life and a financially rewarding career.

When he was attending Gunn High School, Andrew trained in competitive science research, speech and debate, and math. He was a national finalist in the Intel STS and Siemens science competitions, a top 20 policy debater in California, and a qualifier/award-winner in the USA Math, Computing and Biology Olympiads.
Eric McClennan is currently reinventing himself for the third time. After studying theology for four years at the graduate level, he began his career in nonprofit fundraising at World Vision and was the only member of his team to increase regional revenue year over year.
After moving to the Bay Area to work at various start-ups, Eric eventually became Director of Operations at Kukui and played a key role in helping it become named on Inc. 500's list of fastest growing companies in America.
Eric only discovered his passion for acting a year ago but has made fast progress. He's acted in web commercials, corporate videos, and a Japanese TV show. He's currently networking with producers and agents in Hollywood.
Allison Mok is currently a 4th year math teacher at East Palo Alto Academy, where she teaches Algebra 1 and Math Support. She earned her Single Subject Teaching Credential and Mathematics degree from UC Irvine in 2013. She has taught in various locations such as New Mexico and Hong Kong and has witnessed their education system firsthand.
Throughout her teaching tenure, she has collaborated with Stanford's SCALE (Stanford Center for Assessment Learning and Equity) team to design PBL/PBA (project based learning/performance based assessment) curriculum and presented at AERA (American Education Research Association) about how to foster true partnerships between university researchers and teacher educators.

---
Parking and Venue: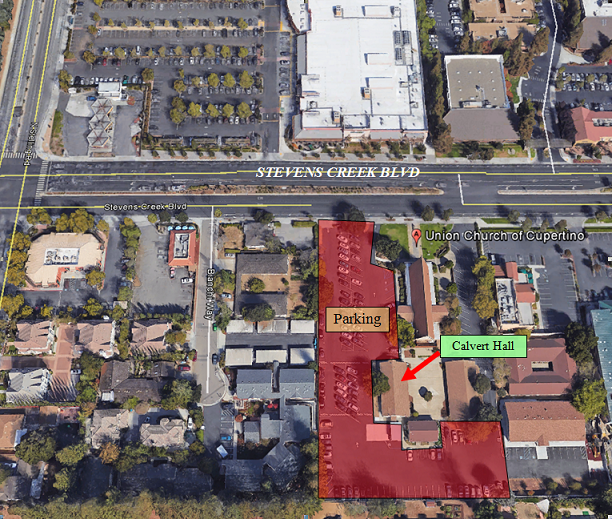 ---
FAQs
How can I contact the organizer with any questions?
Feel free to reach out to us at OrendaAcademy.com or directly to Brandon@OrendaAcademy.com
Do I have to bring my printed ticket to the event?
No, if you don't bring the printed ticket, we can find your information with a valid ID.
Date and Time
Location
Calvert Hall, Union Church of Cupertino
20900 Stevens Creek Boulevard
Cupertino, CA 95014