| | |
| --- | --- |
| Professional Housekeeper Training - 2 Days | |
Event Details
First Class Care has exclusively partnered with The Charles MacPherson Academy to bring Chicago it's world-renowned Housekeeper training course. The 2-day training course features the exact same material taught in their famous Butler & Household Manager's School. 

 
During the program, students will have both classroom and hands-on classes.  Each student will receive a copy of the housekeeping & laundry textbook from the academy that covers with intricate color drawings many of the class lessons that will be taught.  The subjects taught will include, but not limited to:
Understanding Personal Hygiene & Sanitation
Cleaning tools required for the house of today
Cleaning products both chemical and non chemical
Cleaning technique's to include best practices and "How To". Rooms to be covered include, bedrooms, bathrooms and kitchens
Dealing with specialty surfaces such as wood cabinetry, stainless steel, ceramic, shower doors, blinds
How to correctly dust anything from delicate to everyday surfaces
Dealing with specialty items such as antiques, art, books, drapery's, sculptures, painted and wallpapered walls, chandeliers and rugs
Time management on how to schedule your time and keep track of what has been done and what do you need to do as well as when items in the house need to be cleaned
Laundry will deal with sorting for the wash, folding, stain removal, ironing and how to wash a cashmere sweeter by hand
 

At the conclusion of this course, students who successfully complete the program and testing requirements will graduate with a certificate as per our governance.
If you are a First Class Care candidate you will graduate as a Certified First Class Care Housekeeper.
Cost for the 2-Day Course:
First Class Care Candidate / Client $399.00
Non-First Class Care Candidate / Client $599.00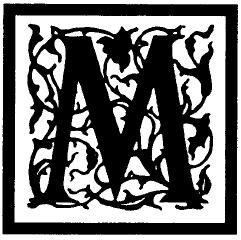 STAY AT THE SHERATON HOTEL:
Special Hotel Rates: $99 per night + taxes
Please call 800-325-3535 for reservations and reference MacPherson Group for the discount
Group rate is for a stay Thursday 10/13/11 - Monday 10/17/11
All reservations must be made by 10/7/11
Where
1110 Willow Road
Northbrook, 60062


Organizer
First Class Care, Inc. is the premier full service domestic placement agency in Illinois . First Class Care places exceptional nannies, newborn care specialists, babysitters, housekeepers, house managers, personal chefs and elder care companions throughout Illinois.
The Charles MacPherson Academy for Butlers and Household Managers is located in Toronto, Canada and was is owned by Charles MacPherson Associates Inc., a firm that specializes in providing discerning solutions to the luxury residential and hospitality markets since 1996.

The school is a registered private career college under the Private Career Colleges Act, 2005 and is the only Butler and Household Management School of its kind in North America. The curricular mandate of the school's program is to turn out skilled professionals who meet the service demands of the 21st Century.

We are the only Butler and Household Management School to use proprietary student and teacher's workbooks & textbooks that ensure consistency of educational standards as well as teaching methodologies from class to class. The student textbook contains over 600 pages and 1100 colour illustrative drawings and has been prepared so as to equip students with the information they need to succeed in the program and optimize their potential for success upon graduation.