Professional Development & Vendor Expo 2016 Event

Friday, October 21, 2016 from 9:00 AM to 4:00 PM
Event Details
Come explore the possibilities of strengthening you, your team and your organization at HDI Capital Area's one day Professional Development and Vendor Expo Event here in the DC Metro Area! We have an informative day lined up featuring knowledgeable speakers and vendors to share information and tools to help you and your organization be successful.
Thanks to our vendor sponsors, we are able to offer this event FREE to members and $10 to non-members. This is up to a $100.00 value attendees can add back to their training budget. In addition to a strong program, the event will include networking time with industry professionals, breakfast, lunch, refreshments and GREAT PRIZES that include: an Amazon Echo, Gift Cards and more!
Registration
Register now to secure your seat for this great event! This event FREE to members and $10 to non-members.
When you register, please be mindful that we are a non-profit corporation, so if you are unable to attend, please contact us at communications@hdicapitalarea.com five business days prior to the event, so we are able to open the seat for another attendee.
---
About the Program
Kevin Smith – Service Management as your Defense
Operate with Intelligence: Make the Service Desk the First Line of Defense. A good service desk:
• Facilitates visibility, insight and control
• Is cost-effective, improves workflow, and protects from debilitating, costly and embarrassing security breaches
• Secures access points, enables device freedom and creates a resilient corporate infrastructure
• Enables holistic management of performance and security
• Cuts IT operating costs and enables productivity.
Attendees  will learn how to leverage your service desk by:
• Securing access points, enables device freedom and create a resilient corporate infrastructure
• Enabling holistic management of performance and security
• Cutting IT operating costs and enables productivity
• Improving workflow, protect from debilitating, costly and embarrassing security breaches

Kevin Smith is responsible for the Service Management Business Unit, including all strategy, go to market and customer success activities for the growing portfolio of HEAT Software Service Management applications. Kevin has a deep understanding of the Service Management market, having previously been responsible for product management, product marketing and corporate marketing for all HEAT Software product lines. Kevin brings over 25 years of technical, management, and executive leadership experience in technology and software businesses. Prior to HEAT Software, Kevin has held positions as Vice President of Solutions Management at Manugistics Inc., Vice President of Operations at Avyx Inc., as well as Flight Design Manager with NASA at the Johnson Space Center in Houston, Texas. Kevin holds a Bachelor of Science in Chemical Engineering from Texas A&M University and a Master of Science in Computer Science from the University of Houston.
---
Jeff Rumburg – The Role of IT Leadership in Service and Support
As the gateway to IT for most end users, service and support is the biggest driver of customer satisfaction and can generate a tremendous return on investment. IT leaders and managers who ignore these facts do so at their own peril, for the simple truth is this: the success and longevity of an IT management team are directly tied to the success of service and support.
Attendees will learn how the success and longevity of an IT management team is directly tied to the success of service and support.  Benchmarking data and case studies will demonstrate to attendees the untapped value of all service and support organizations.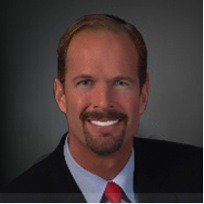 Jeff Rumburg is a co-founder and Managing Partner of MetricNet, where he is responsible for global strategy, product development, and financial operations for the company. As a leading expert in benchmarking and re-engineering, Mr. Rumburg authored a best-selling book on benchmarking, and has been retained as a benchmarking expert by such well-known companies as American Express, Hewlett-Packard, General Motors, IBM, and Sony. Mr. Rumburg was honored in 2014 by receiving the Ron Muns Lifetime Achievement Award for his contributions to the IT Service and Support industry. Prior to co-founding MetricNet, Mr. Rumburg was president and founder of The Verity Group, an international management consulting firm specializing in IT benchmarking. While at Verity, Mr. Rumburg launched a number of syndicated benchmarking services that provided low cost benchmarks to more than 1,000 corporations worldwide. Mr. Rumburg has also held a number of executive positions at META Group, and Gartner. As a vice president at Gartner, Mr. Rumburg led a project team that reengineered Gartner's global benchmarking product suite. And as vice president at META Group, Mr. Rumburg's career was focused on business and product development for IT benchmarking. Mr. Rumburg's education includes an M.B.A. from the Harvard Business School, an M.S. magna cum laude in Operations Research from Stanford University, and a B.S. magna cum laude in Mechanical Engineering. He is author of A Hands-On Guide to Competitive Benchmarking: The Path to Continuous Quality and Productivity Improvement, and has taught graduate-level engineering and business courses.
---
Chris Wiggins – Embracing Knowledge: Best Practices to Reduce Incident Volume 
Knowledge is the most valuable asset of any support team, but it's often the most overlooked This session will cover best practices in knowledge adoption including lessons learned. The goal of a robust knowledge base is to empower customers with the ability to self-serve and ensure your team is not constantly recreating the wheel by answering the same question over and over again. Incident & Knowledge Management should be closely intertwined this session will provide a springboard to get started.
Attendees will learn best practices and strategies for managing a robust knowledgebase allowing customers access to knowledge to possibly solve his or her own incidents and questions. In addition, attendees will learn how to begin intertwining incident and knowledge management.

Chris Wiggins, Support Operations and Knowledge Manager, Cherwell Software With over 18 years of Service & Support Desk management Chris has implemented multiple ticket tracking systems and knowledge bases. His education includes a degree in Business Administration and certifications in ITIL, KCS Practices and HDI Support Manager he offers a broad scope of best practices and lessons learned.
---
About the Vendor Expo
We would like to thank our Vendors for helping us bring this event to DC!
Our exhibitors include the following: Xa Systems, Axios Systems, Bomgar, BMC, LANDESK, Human Touch, Enghouse, Beyond20, Robert Half Technology, ServiceNow, Heat, Cherwell and more are coming on board each day. If you are interested in sponsoring, please contact vendors@hdicapitalarea.com.
Capital Area 2016 Sponsors Include:
Xa Systems, Axios Systems, Bomgar, BMC, LANDESK, Human Touch, Enghouse, Beyond20, Robert Half Technology, ServiceNow, Heat, Cherwell, ASPG-ReAct, MIL Corp, Capture Wins, GDIT, Drive Savers, RTH Solutions, ServiceNow, Northcraft Analytics, Technolava
 Agenda
9:00 am—9:45 am: Registration, Networking, & Vendor Tables Open (Continental Breakfast provided)
9:45 am—10:00 am: Welcome & Announcements
10:00 am—11:00 am: Speaker – Kevin Smith
11:00 am—11:15 am: 1st Prize Drawing & Break
11:15 am—12:15 pm: Speaker – Jeff Rumburg
12:15 pm—1:15 pm: 2nd Prize Drawing* (Lunch Provided), Networking and Vendor Tables Open
1:15 pm—2:15 pm: Speaker – Chris Wiggins
2:15 pm—3:30 pm: Refreshment/Dessert Break and Vendor Tables Open
3:30 pm—3:45 pm Closing Remarks and Prize Drawing*
*Must be Present to Win
Location
Bethesda North Marriott Hotel & Convention Center
5701 North Marinelli Road
North Bethesda, MD 20852
Onsite Parking Available for a Fee
White Flint Metro Station (Red Line) .03 miles
Directions: http://www.marriott.com/hotels/maps/travel/wasbn-bethesda-north-marriott-hotel-and-conference-center/
When & Where

Bethesda North Marriott Hotel and Conference Center
5701 Marinelli Road
North Bethesda, MD 20852


Friday, October 21, 2016 from 9:00 AM to 4:00 PM
Add to my calendar
Organizer
HDI Capital Area Local Chapter
Website:http://hdicapitalarea.com/organizer/
Professional Development & Vendor Expo 2016 Event