Professional Development: Paul Oster, CEO of Better Qualified
Description
Join the Monmouth-Ocean Counties Chapter of the Society of Financial Services Professionals at an informative seminar presented by Paul Oster of Better Qualified. A light lunch will be provided.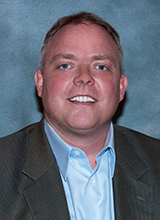 Paul J. Oster is the CEO of Better Qualified, LLC, a limited liability company that specializes in business and consumer credit services. The company offers businesses and consumers solutions that include, but are not limited to, establishing lines of credit (personal/non-personal guarantees), analysis and consulting on business and consumer credit reports, establishing business credit scores, credit card approval processes, and identity theft protection.
Better Qualified works with over 100 business partners that are both public and privately held companies. The company has consulted for thousands of individuals and corporations on their credit ratings, operations, sales and business models. Oster has extensive knowledge and experience in finance, mortgages and insurance. 20 years of experience in the industry has given Mr. Oster great insight to develop custom programs for all of Better Qualified's clients.
Do you have a colleague, client or friend who can benefit from membership in the SFSP? Bring him/her too! If your potential member joins the Chapter your dues reduce by 20%! Recruit five new members and enjoy free 2017-18 national dues! Click HERE for more information about the Membership Growth Initiative.
---
FSP is a community of accomplished credentialed professionals whose common purpose is to deliver the highest level of ethical service to their clients. In an environment promoting professional development and ethical conduct we welcome qualified professionals who hold or are pursuing one of the following credentials:
Regular Members – Professionals eligible for regular membership: AEP®, CASL®, CEBS®, CFA®, CFP®, ChFC®, CIMA®, CLF®, CLU®, CPA, CPC, CPCU®, CTFA, Enrolled Actuary, JD, Graduate Degree in Financial Services (MS, MSFS, MSM, MBA, PhD), REBC®, RHU® & RICP®
Associate Members – A financial service professional recommended by a regular Society of FSP Member AND having any of the following: Five years of experience OR pursuing one of our eligible designations/graduate degrees OR holding a Series 6, 7, 63, 65 or 66 license.
Date and Time
Location
International Planning Alliance
1040 Broad Street2nd Floor
2nd Floor
Shrewsbury, NJ 07702