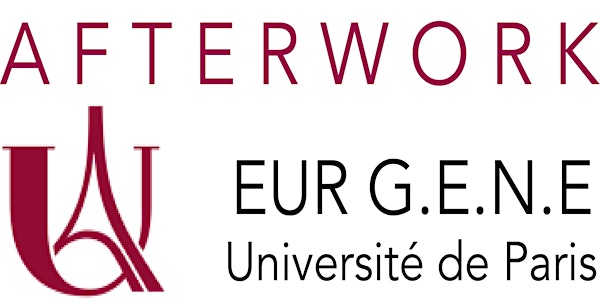 Professional Afterwork n°4
Professional Afterwork n°4
About this event
Dear all,
A new professional afterwork is coming soon, the April 14th at 5pm !
For this afterwork we decided to invite group leaders form different countries. They will present their background, opportunities/advantages /disadvantages to do research in Europe and in US.
So for this 4rd professional afterwork, we are very glad to welcome Mélanie Hamon (group leader at Pasteur Institute), Ritwick Sawarkar (group leader at Max Planck Institute) and Elphège Nora (group leader at University of California).
This is a friendly format that allows you to ask all the questions you want about PhD and post-doc career abroad.
After the registration, you will receive an email with the zoom link, the ID and the password to access the zoom meeting.
This is a unique opportunity to learn more about carrer opportunities in Europe and in US, we thus hope to see many of you !