Description
PRODUCTIZED LISBON 2017
Productized Conference 2017 will be our third conference in sunny Lisbon gathering thought-leaders on Product Thinking, Product Management, and UX on October 26-27. Keep up with our latest speaker announcements at www.productized.co


Registration
General Admission Ticket (€299)
A General Admission ticket gives you access to the main conference, held on October 27th. You'll get a selection of Portuguese dishes (along with vegetarian option) and refreshments along the day, access all the talks along with insightful conversations with speakers and access to exclusive networking events over cocktails in the evening. Check all speakers.
All-Access Ticket (€749 limited availability)
An All-Access 2-Days pass is by far the best value. Along with everything a General Admission gives you on October 27th, you'll get access to two Workshops (4 hours each) held on October 26th. Plus every attendee will receive signed attendance certificates and an exclusive gift on the day. Check the schedule.
Workshop Sessions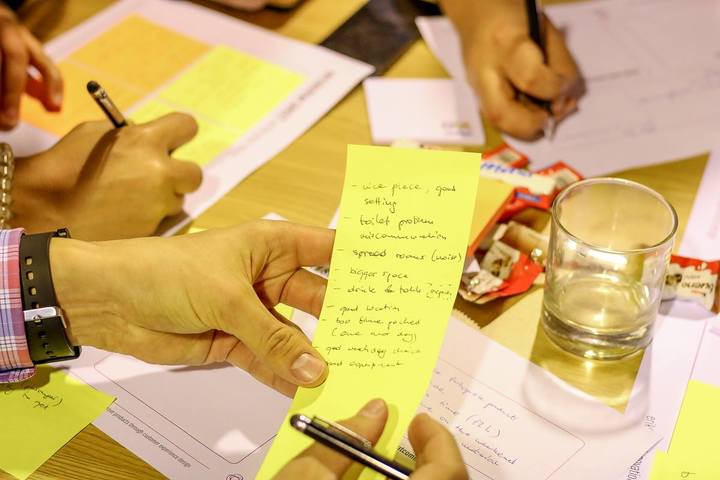 -Morning-
OPTION 1:
INNOVATION THROUGH ETHNOGRAPHIC RESEARCH
OPTION 2:
MANAGEMENT OF WELL-ESTABLISHED PRODUCTS
OPTION 3:
LEAN SERVICE CREATION METHODOLOGY
OPTION 4:


-Afternoon-
OPTION 5:
OPTION 6:
OPTION 7:
USABILITY TESTING SILICON VALLEY STYLE
OPTION 8:




Testimonials
"By far, the best design management conference in Europe-- and one of the best in the world. I've been to dozens and dozens and this is special. Such great teaching. Such great learning."
Bruce Nussbaum, Author of Creative Intelligence
"Best design conference in Europe. Very well organized with great speakers from Apple, Ziba, Philips, and Parsons, just to name a few."
Peter Anthony, Freelance Designer
"Very good, high-quality information including the marriage of product management and design. Great networking."
David Fradin, Product Workshops Facilitator, ex-Apple


Frequently Asked Questions
What is your discounts policy?
If you buy 3 tickets you get 1 extra ticket for free, if you buy 5 tickets you get 2 extra tickets for free. Please request to pay by invoice by emailing info@productized.co, as follows:
Send us a list of your participants' names, surnames, emails, and ticket types.
Along with your invoicing details (VAT number, Company name, Address, Telephone of Payments Person).
As soon as we receive the above information we will send you an invoice to be paid by Bank transfer or Paypal. After good payment, we will send your attendee's tickets directly to their emails.
How can I save up on my trip to Lisbon?
TAP Air Portugal offers 10% discount on Economy and 15% on Business class for Productized Conference attendees. Just enter the website www.flytap.com, select flights and dates and insert the event code IT17TPCG104 in the Promotion Code Box, located on the left side of the web page (www.flytap.com).
Can I change the name on my tickets?
Yes, you are free to change your ticket details up to two weeks before the conference, including name, title, etc. Just log in to Eventbrite and make the changes, following these instructions.
How can I get a refund?
We offer a full refund up to (1) one month before the conference. Simply log into Eventbrite and request the refund following these instructions.
Can I pay by invoice?
Yes, as we are a small team we only offer payment by invoice if you are buying 3 tickets or more due to the additional overhead. Please also note that tickets are not valid until the full payment of the invoice has been received.
Do you charge VAT on tickets?
No. Productized is a registered not-for-profit and our tickets are VAT exempt, under Portuguese CIVA tax law, article 9/14.
Date and Time
Location
ISCTE - Lisbon University Institute
Av. das Forças Armadas 376
1600-077 Lisbon
Portugal