Productized Conference 2016

Wednesday, October 19, 2016 at 9:00 AM

-

Friday, October 21, 2016 at 6:30 PM (WEST)
Who's Going

Loading your connections...
3 of your friends are going.
Share it to get more people on board!
Share

Sara Haughty
San Francisco, California

Luke Picard
London, United Kingdom

Rick Vespucio
Florence, Italy
Event Details
Productized Conference 2016 is bringing thought-leaders from product design, product management, and design thinking to Lisbon from the 19th to the 21st of October to share their experiences in order to design better products. 
This year we just launched a new master class and workshop series that will be held on the 19-20th October 2016 at Centro de Congressos de Lisboa. We'd love for you to join us in the charming city of Lisbon for an intimate, one-of-a-kind UX and Product Management training experience. Select 4 full-day master classes, 8 half-day workshops, for 2 intense days of learning and practice. No passive education here. This isn't for the faint of heart: we'll be working together, a few meters from the Tagus river mouth to the Atlantic ocean, in small groups of six, where you'll be expected to collaborate and engage.
To assure top results, each masterclass will be limited to 24 students and taught by the top industry leaders (Michael Margolis, Bruce Nussbaum, Teresa Torres, Gabriel Steinhardt, among others). Coffee breaks and lunch are provided each day. And yeah, we certainly expect that you'll stay an extra day for our Conference including 12 insightful keynotes on Friday, October 21. All details at our new website.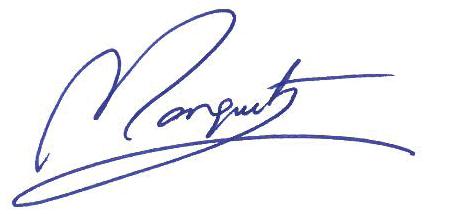 André Marquet
Conference Organizer
WHY SHOULD YOU ATTEND PRODUCTIZED?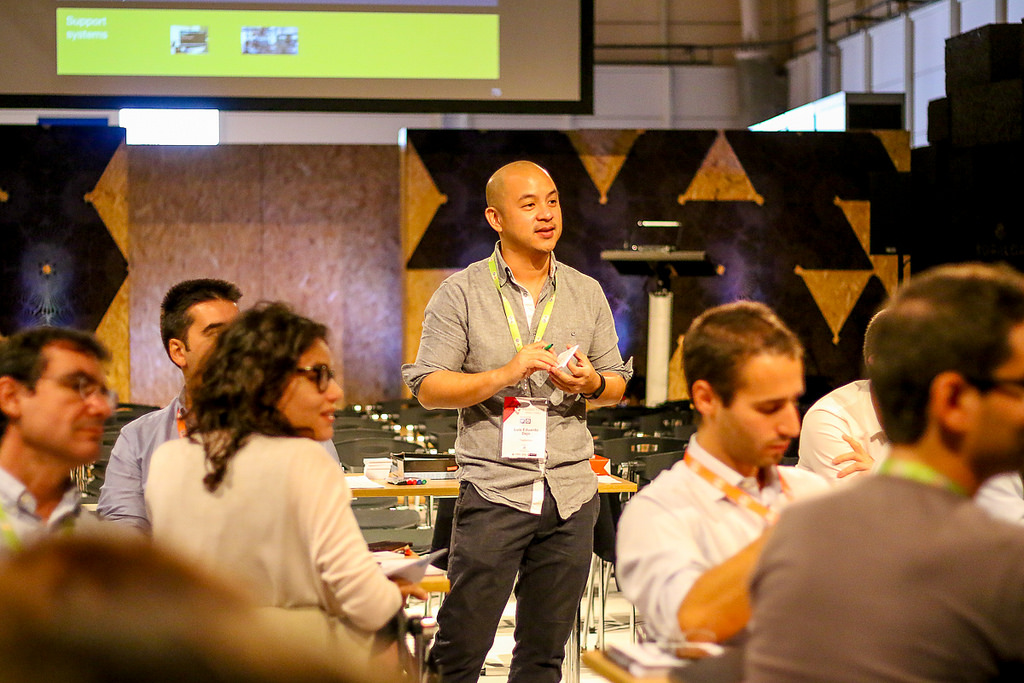 You'll learn how to build successful products by tapping on the experience of thought-leaders from product design, product management, and design thinking. Get practical tools and inspiration to design great products.
PASSES INCLUDE: 

After buying your ticket all you have to care about is choosing your workshops and networking. We're making sure you make the most out of the event by including the following: 
 

4 MASTERCLASSES
8 WORKSHOPS
10 KEYNOTES
2 PANELS + SIDE EVENTS

Check the agenda on www.productized.co for more details about the 3 days learning experience. 
Sure thing, the notepad we give you at the beginning will be full after these 3 intense days of learning. 

 

 

 

 

NETWORKING WITH LIKE-MINDED ATTENDEES

Network along with a selected group of like-minded attendees at workshops and coffee-breaks and learn from amazing people. Participants are from more than 25 countries including Russia, Czech Republic, Poland, USA, Israel, Germany, UK, The Netherlands and more. 

 

 

 

 

WORKSHOP CERTIFICATES

You will receive certificates for the workshops that you follow.

 

 

 

   

PORTUGUESE CATERED LUNCH & COFFEE-BREAKS

We're having catered coffee breaks and a networking area where you can schedule informal meetings while enjoying espresso. Also, we've teamed with the best caterers for lunch time.

 

 

 

 

CARRIER-GRADE WIFI

For a small fee, we promise you a flawless and blazing fast WiFi like you never experienced in any other conference.

 

 

 

 

SAVE AT LEAST 10% ON FLIGHT & ACCOMMODATION

Take the opportunity to enjoy the conference and recharge your energy at our partner hotels and hostels with Place and Tickets. 
TESTIMONIAL
ALEX CROWFOOT

 ustwo London

  

"I had a great time at Productized. I asked a lot of my workshop participants, taking them out of their comfort zone. The level of passion and engagement was fantastic, as was the quality of ideas generated - the room was buzzing. That passion is my lasting impression, along with the warmth of everyone I met."
WHO SHOULD ATTEND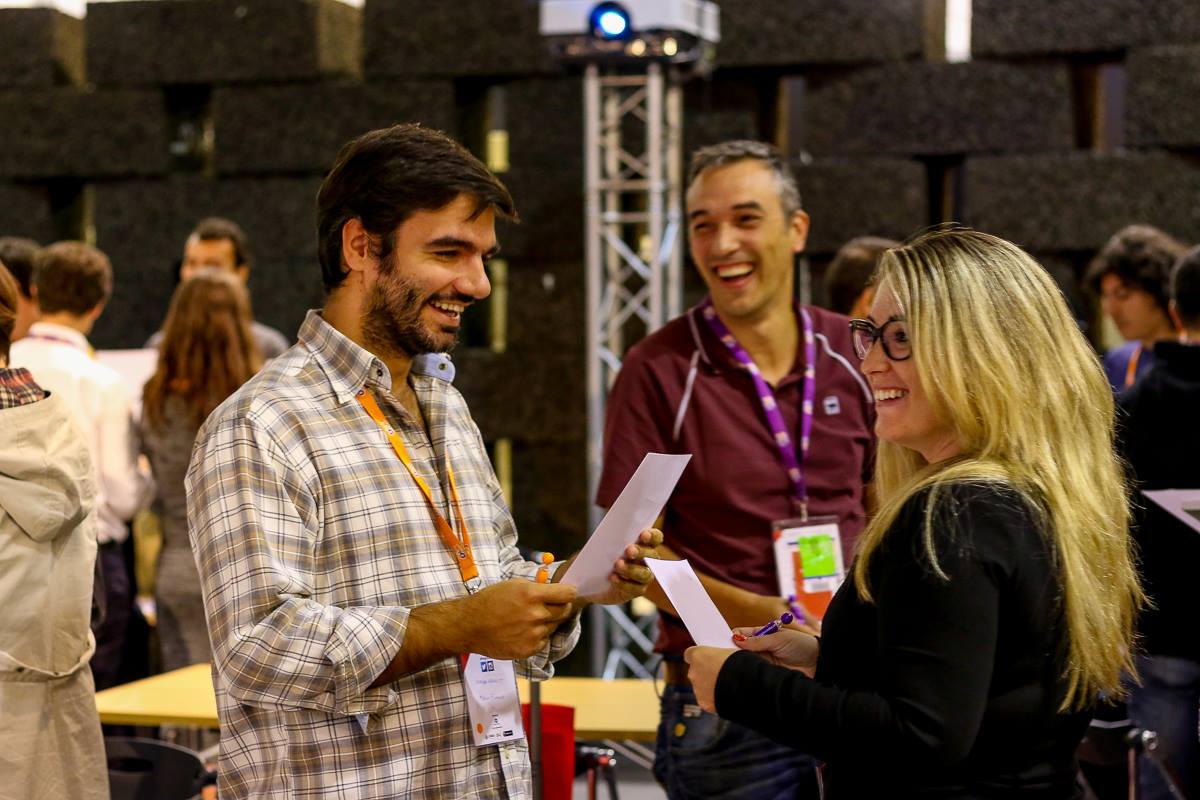 Product leaders wanting to take learnings back to their teams. Or teams that will participate to get trained in preparation for new product launches or streamlining product delivery.
Product Managers

Product Designers

CEO's

VP's and Directors of Product

VP's and Directors of UX

CTO's and VP's of Engineering
4 FULL-DAY MASTERCLASSES TO CHOOSE FROM: 

Wednesday, Oct 19
| | | | | | | | | |
| --- | --- | --- | --- | --- | --- | --- | --- | --- |
|   | Limited Class Size |   |   | Case Studies |   |   | Hands-on Workshops |   |
| | To assure top results, each masterclass will be limited to 24 students |    |    | Our lectures come from leading companies and will present unique insights and case studies. |    |    | All workshop sessions will be hands-on so prepare yourself to join a workgroup.  |   |
Our master classes and workshops sell out well in advance, so book your tickets.  
Masterclass #1. Bruce Nussbaum

Product Thinking: Creative Intelligence Book Workshop

This tutorial will teach you ways to approach problems and arrive at solutions that are relevant,   innovative and result-oriented. Bruce's workshop   provides attendees the knowledge, skills, and tool to effectively identify and articulate market and product requirements. 

See agenda here.

 
Masterclass #2. Michael Margolis

Product Experience: Get Storied

Michael brings a dynamic understanding of how a story is an integral part of everything we do. Michael will share with you all the power of "WHY". 

See agenda here.
Masterclass #3. Teresa Torres

Product Coaching: Make Better Product Decisions

At Product Talk, Teresa focuses on content that can be digested easily and is actionable immediately. You will be taught tactics and techniques which you can apply in your work. In this tutorial, you will learn how to make better product decisions.

See the agenda here.

 
Masterclass #4. Gabriel Steinhardt

Product Management: Blackblot Strategic Product Planner

Based on the Blackblot Product Manager's Toolkit, Gabriel's methodology is made to create high-quality, usable market and product requirements. The course is a highly practical learning experience using an extraordinary platform for professional development.

 

See agenda here.

 
8 WORKSHOPS TO CHOOSE FROM:
Thursday, Oct 20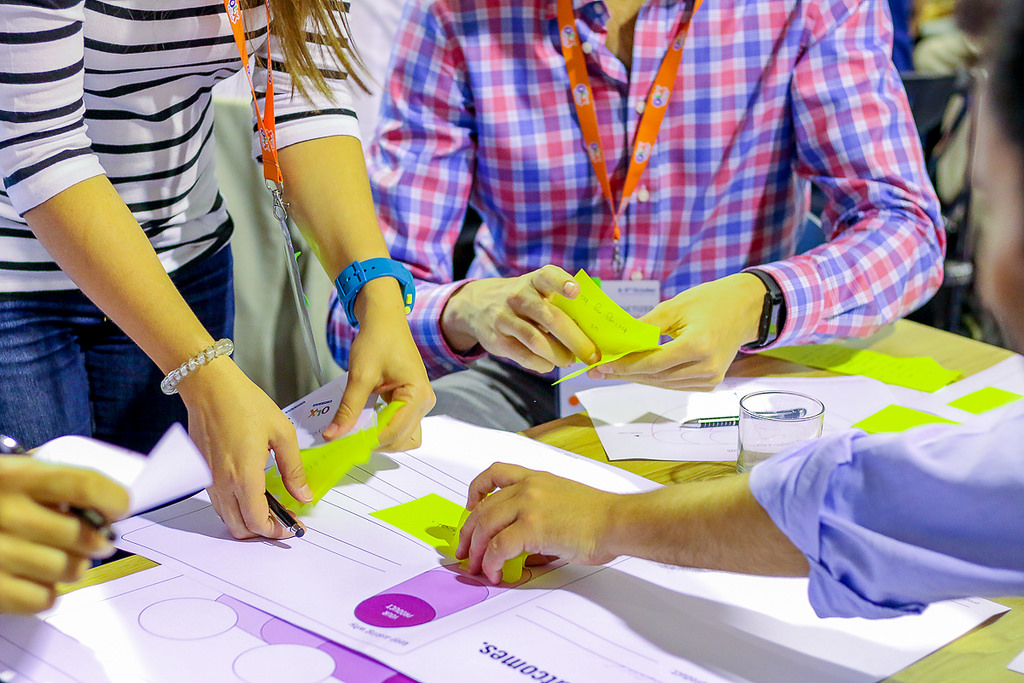 Level-up your skills and choose to attend any 2 workshops of your choice from 8 HALF-DAY WORKSHOPS divided into 4 tracks: Product Thinking, Product and Service Design, Product UX and Product Management. 
Oct 20. Morning workshops:
Workshop 1 of 8 by Alexis Brion

Accelerating UX: A design process for startup accelerators

Banks, insurers, big telecommunication companies and others from the old economy feel they are under the threat of the young and dynamic. Fail-fast is a system at the core of the lean startup concept designed to make you learn and grow at unbelievable speed. In this half-day, hands-on workshop attendees will be presented with a design challenge to be solved through the design of a mobile app, including ideation, sketching and feedback approaches to evolve and improve the initial concept. 

See agenda here.



Workshop 2 of 8 by Luis Filipe Lages

VCW – Value Creation Wheel®: Be the OWNER of the best SOLUTION

In this workshop you will get a flavor of the Value Creation Wheel (VCW), a five-step tool which helps to solve problems, challenges and paradoxes for companies, governments, society, and individuals. The VCW® results from two decades of partnerships across the world. It has been applied by executives and companies across different sectors, from start-ups to big corporations. 

See agenda here.



Workshop 3 of 8 by Ram Almog


Bings and Boings: Constructing the right feedback for learning

Feedback is a focal point when it comes to designing Educational Products. A lot of the engagement and motivation for learning relies on the way feedback is planned and implemented. In this workshop, we will review and experiment with a range of different approaches to feedback and the way they impact the user. 

See agenda here.



Workshop 4 of 8 by Marc Kadish

Auftragsklarung: The secret of strategic alignment at xing.com

In this workshop, you will learn how to implement Auftragsklärung, a tool that should be actively used to get everybody on the same page. The power lies in its ability to facilitate this process of creating a shared understanding and agreement. You know that the Auftragsklärung fulfilled its purpose once the stakeholders approve it and the team commits to it. 

See agenda here.



Oct 20. Afternoon workshops:
Workshop 5 of 8 by David Fradin

Building insanely great products: Setting up the product organization

This workshop with David Fradin (ex-Apple/ HP) will cover the six keys to product success in detail: 1) the strategy, 2) the process, 3) information, 4) customers, 5) employees, 6) systems and the tools. The workshop is very relevant for Product Managers, both in start-ups, but also in multinationals, and anyone else who are interested in the topic. It improves your decision-making capabilities. 

See agenda here.



Workshop 6 of 8 by Orit Zetouni

Brand attributes and UX

In this workshop, participants will work in facilitated groups and learn the process of designing user experiences that are aligned with brand attributes, user needs, and project/business goals. Participants will experiment with how brand attributes help shape products from defining what features they'll have to the voice that they communicate with. They'll work on similar products and understand how brand attributes contribute to differentiation, personality, and spirit.

See agenda here.



Workshop 7 of 8 by Kai Halsinger


Sixth Sense Design: Blink + Logic

In our profession, speed is of the essence: time-to-market can be directly translated to revenue, market share and brand relevance. Typical product/experience development cycles can last anywhere between 6-12+ months, and require thousands of hours of work by dozens of people. How can we achieve comparable results with a fraction of that investment? This session is as much a workshop as it is an experiment. We will challenge ourselves to craft the fundamentals of a world-class product/experience in a matter of just 4 hours! 

See agenda here.



Workshop 8 of 8 by Jamin Hageman

Service design crash-course

So you want to be a service designer? This workshop will introduce you to two of the core service design tools, journey maps and service blueprints. You'll also get experience in service storming, a method for acting out service experiences rapidly in a very human way. 

See agenda here.



CONFERENCES - 12 KEYNOTES:
Friday, Oct 21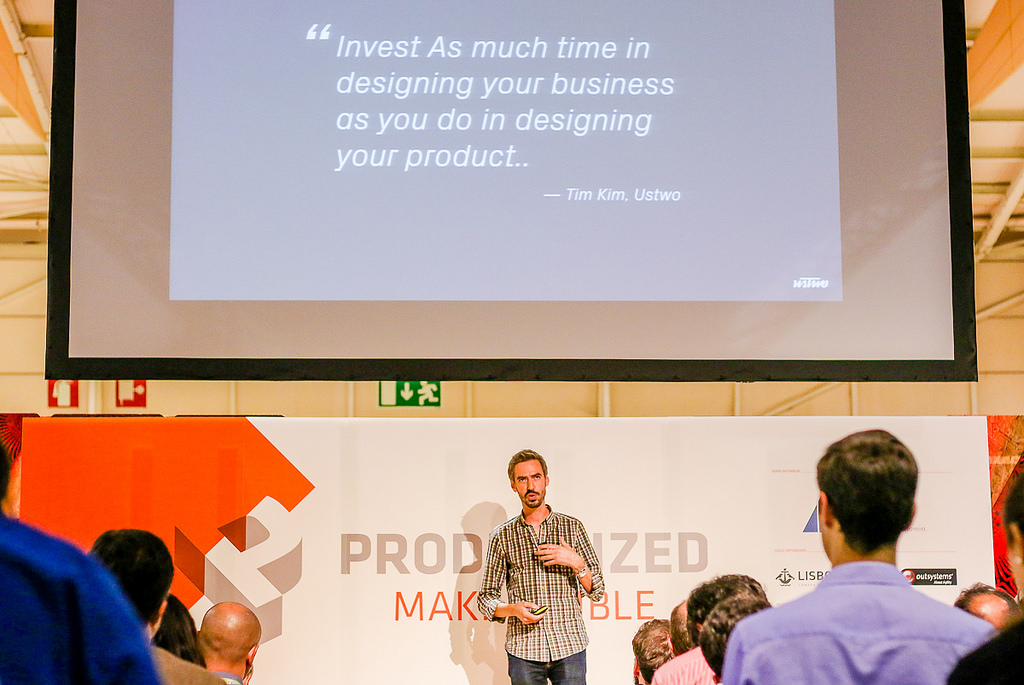 Be inspired, expand your network and exchange ideas at the Conference. Productized has top-notch keynotes from speakers and entrepreneurs from all over the world to share their insights on how they are building awesome products. Check our website for more details.
SPEAKERS AND WORKSHOP FACILITATORS
Alexis Brion 

UX Lead at
Allianz Digital Accelerator

 

Orit Zetouni 

UX Designer
at Red Interactive

 

Michael Margolis

CEO at Get Storied

 
Bruce Nussbaum

Mentor at NEW INC

 

 

Ram Almog

Co-founder at
Red Interactive

 

David Fradin

Ex-Apple, Ex-HP,
Writer and Consultant
João Vasconcelos

Secretary of State for
Industry

 

Teresa Torres

Product Discovery Coach

 

 

Jamin Hegeman

Design Director at
Adaptive Path
Marc Kadish

Product Director at
XING

 

Martin Rusch

Senior V.P. Network at
XING

 

Pierre-Yves Panis

Head of Design at
Philips Lighting 
Gabriel Steinhardt

CEO at
Blackblot

 

Kai Halsinger

Global Product Consultant at
Wacom Americas

 

More to be announced.

 

 
NEED HELP TO CONVINCE YOUR BOSS?
Discover the 7 reasons why you should attend Productized Conference 2016
Learn what to tell your boss / HR to get them on board.
---
Have questions?
Please consider checking this section of Productized website or contact us to info@productized.co
When & Where

Lisbon Congress Centre

1300-307 Lisboa
Portugal


Wednesday, October 19, 2016 at 9:00 AM

-

Friday, October 21, 2016 at 6:30 PM (WEST)
Add to my calendar
Organizer
Productized
Productized is a registered not-for-profit association based in Lisbon, it is a one-stop-shop to make your organization product idea come to life by providing mentors, experts, lab facilities and a network within the manufacturing industry. We organize Europe's leading annual innovation Productized Conference on the question "how to make amazing products?" a retreat event, where participants are stimulated to discover better products with world class practitioners and speakers. More at www.productized.co
Productized Conference 2016