Description
Productivity & Profitability
Learn the secrets to maximizing your results while reducing overwhelm!
Ambitious, forward-thinking leaders are constantly on the lookout for how to do better and be better. During this high-energy workshop, led by Master Trainer Jodi Low, you and your team will learn to become more efficient and effective in your role, achieving more, with less stress.
Friday, October 18, 8:30 a.m. – 10:30 a.m.
Better Business Bureau
Maricopa Room
1010 E Missouri Ave,
Phoenix, AZ 85014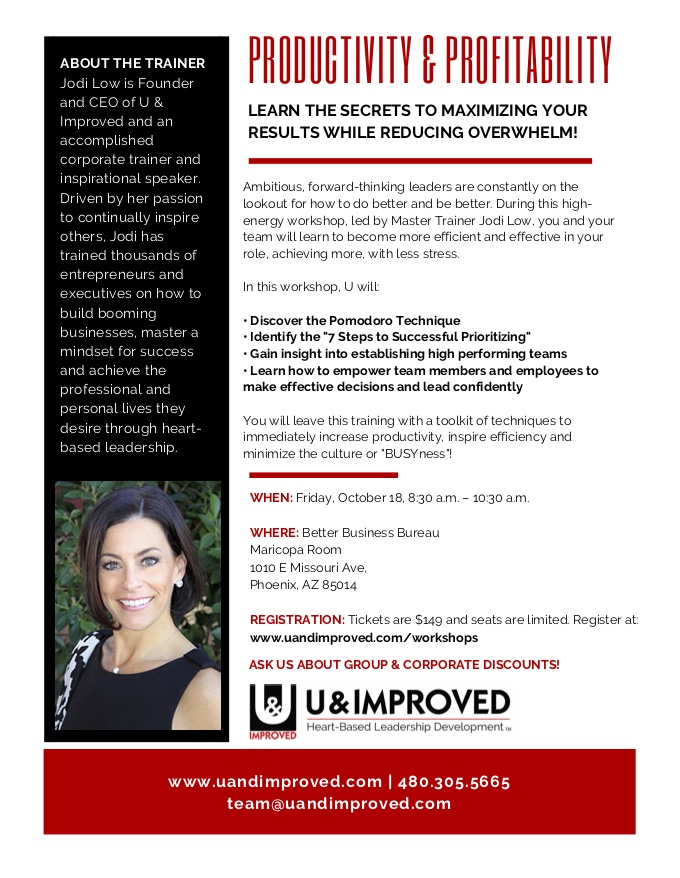 Contact us about corporate and group discounts at 480-305-5665.