PRODUCTIVE MEETINGS WORKSHOP - Taller en Español

Friday, February 13, 2015 from 9:00 AM to 11:30 AM (EST)
Event Details
Learn How to Make Meetings Productive, Engaging and a Launchpad for Great Actions
Target Audience:  Managers, coordinators or supervisors who must organize, lead and facilitate meetings on a regular basis.
Feb. 13, 2015 9:00a.m.- 11:30a.m. -  (continental breakfast 8:30a.m.)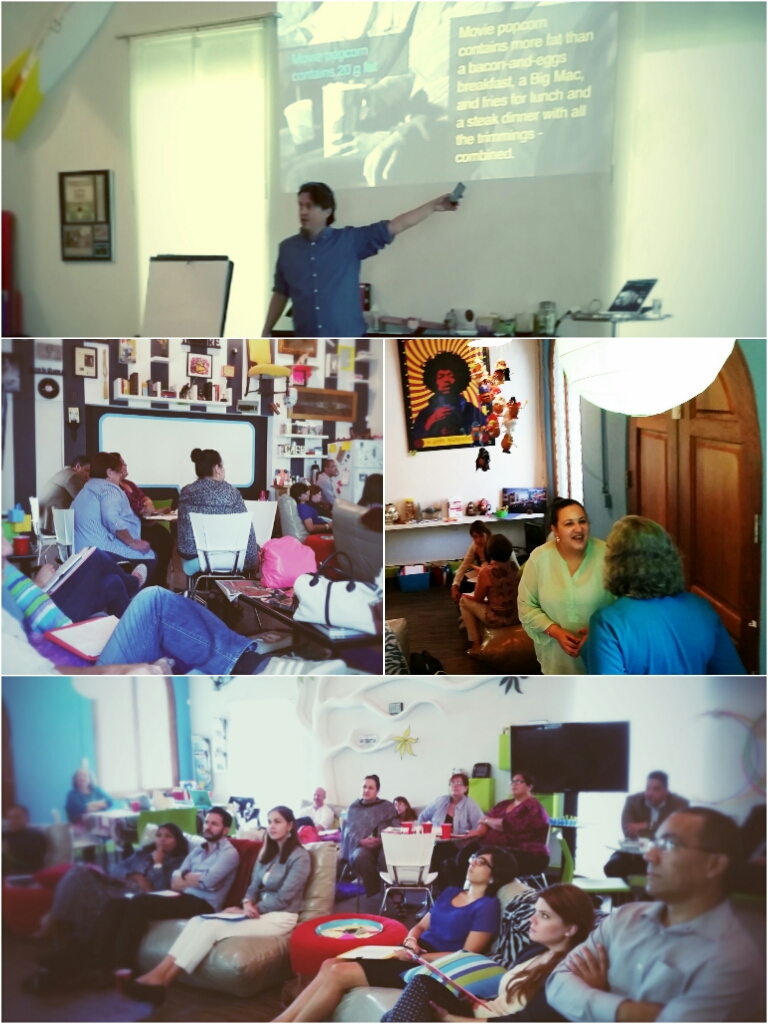 Participants will learn:
· How to use game mechanics to get people to the point and get them engaged
· How to structure agendas that make time productive without making meetings too restrictive
· How to use simple rules to streamline conversations, stop unproductive lines of conversation and keep everyone on track
· How to create a culture of information sharing and commitment to action
· How to maintain momentum between meetings
· Examples of new ways of meeting and coordinating follow up given like the 15 Minute StandUp Meeting and No Email Fridays The average office worker spends around 16 hours in meetings a week and most of these are about the same - boring, unproductive, contentious and generally a waste of time. In some cases, even an interruption to the work at hand. On the other hand, meetings are a "necessary evil". So, how do we make these meetings value adders where people share information, engage with strategy, align actions and leave more energized that when they walked in? 
>> About the Trainer:  Angiemille Latorre
>> Click here to learn how to get to SeriouslyCreative
TESTIMONIAL
"Took your training and incorporated learnings to my regional meeting.  Got amazing results, plus our people were very engaged and even participation went up."  
------
Visit us:      www.seriouslycreative.com
Like us:      www.facebook.com/WeAreSeriouslyCreative
View us:     www.Youtube.com/SeriouslyCreativeTV
Follow us:   www.twitter.com/SCIdeaEngine
Pin us:       www.pinterest.com/IdeaEngineering
When & Where

SeriouslyCreative
#1509 Ponce de León Ave.
La Ciudadela/ Plaza Level Ste. 2
Santurce, Puerto Rico 00907
Puerto Rico

Friday, February 13, 2015 from 9:00 AM to 11:30 AM (EST)
Add to my calendar
Organizer
We are an innovation, strategy, and experience design firm.
Our simple, dynamic, and structured approach to problem solving facilitates collaboration, pushing teams to find the bolder solutions they seek, faster.
[inisights, strategy & innovation / experience & service design / organizational change / employee engagement]