Description
Production Nightmares: Stories From The Top
Join your fellow IVY Entertainment Members at Ignited Spaces for an exciting panel highlighting untold stories of some of the industry's most well-known producers at the Production Nightmares event! Expect a lively evening as big-name producers spin yarns about the worst experiences they've ever had in production. Learn from the best as our panelists retell their production horror stories and help you avoid your own. The evening is the first in an event series hosted and sponsored by our friends at Castifi.
AGENDA
6:00PM - 7:00PM - Event kickoff - drinks, networking, and light refreshments
7:00PM - 8:00PM - Moderated panel featuring experts in entertainment
8:00PM - 9:00PM - Networking cocktail hour

HOST
Sharon Waxman
(CEO & Editor in Chief, The Wrap)
Sharon Waxman, CEO and Editor in Chief, is an award-winning journalist and best-selling author, a former Hollywood correspondent for The New York Times and a leading authority on the entertainment business and media. Before the Times, she was a correspondent for eight years for The Washington Post. She started out as a foreign correspondent, covering Europe and the Middle East for a decade. She is the founder and CEO of The Wrap, and the author of two books, including, "Rebels on the Backlot: Six Maverick Directors and How They Conquered the Hollywood Studio System." She can be reached at sharon@thewrap.com
PANELISTS
Daniel Schnider
(Producer, Straight Outta Compton)
Daniel has spent the last 20 years as a producer & executive in the film & TV businesses working across all genres. In addition to running Zoe Saldana's production company, Daniel spent half a decade partnered with Dr. Dre at Crucial Films, where he developed the Oscar nominated smash hit STRAIGHT OUTTA COMPTON.
Shelby Stone
(President, Executive Freedom Road Productions)
Shelby Stone is the President of Production and Development for Freedom Road Productions. She has produced over 80 hours of episodic television, including the critically acclaimed The Chi, for Showtime, as well as 12 feature films, including HBO's Emmy Award-winning BESSIE, which was written and directed by Dee Rees ( Mudbound) . Shelby is the recipient of over 60 awards and nominations, including Emmys, Golden Globes, People's Choice, GLAAD, George F. Peabody Awards, Humanitas Award, and NAACP awards. Shelby was an active member of Women in Film, where she served on the Board from 2007-2014, as well as the Producers Guild, and Film Independent where she taught the Producer's Lab.
Rich Hull
(CEO and Founder, Pongalo)
Richard Hull is the CEO and Founder of Pongalo, which controls one of the largest libraries of Spanish-language content in the world. He has produced more than 20 films and television shows, including SHE'S ALL THAT starring Freddie Prinze, Jr. and Rachael Leigh Cook. In 2011, he won the NAACP Image Award for his film FOR LOVE AND LIBERTY: The Story of America's Black Patriots, which he produced with Halle Berry.
Holly Brown
(Executive Producer, The Founder)
Holly Brown is a producer and executive with over 12 years of experience in both film and television, most recently having produced Rob Siegel's film CRUISE starring Spencer Boldman and Emily Ratajkowksi. Prior to that, Holly was VP of Development at Jeremy Renner's production company The Combine, where she oversaw the development of their feature and television slate. Holly executive produced THE FOUNDER with John Lee Hancock directing and starring Michael Keaton. She also co-executive produced the TV movie THE THROWAWAYS for Crackle.com starring James Caan and Kevin Dillon. Before joining The Combine, Holly spent six years as an executive at Will Smith's production company Overbrook Entertainment working on films including I AM LEGEND, HANCOCK, SEVEN POUNDS, and THE SECRET LIFE OF BEES and KARATE KID. She got her start in the entertainment industry working at The Kohner Agency followed by Mandeville Films and Television.
Natalie Sakai
(Executive Producer & Cofounder, ContagiousLA)
Sakai began her professional career as an assistant to Academy Award-winning documentarian Robert Amram. She moved into production for commercials, television and features at the management and production firm Anonymous Content and Twentieth Century Fox Television, before segueing into an independent producing role for new media and short form media for companies including HBO On-Demand and Caviar/Atomik. Natalie now is the Executive Producer at ContagiousLA and boasts a talented roster of Directors.

Who should attend?
Film/TV industry professionals looking to get a better understanding of how filmmaking happens at the highest level

Learn about challenges you'll potentially face when you yourself are putting together your projects

This event is open to non-members of Ivy Entertainment. If you are interested in joining Ivy Entertainment, learn more about our membership here.

Please do not attend if you have a sales motivation. Soliciting our attendees and members for business or sales is strictly prohibited. If you do so, you will kindly be asked to leave OR you can officially sponsor us (a better option).
If you are interested in sponsoring this event or others, please contact Ebrahim (EB) at eb@castifi.com or Jethro at jethrofilms@gmail.com.
Thank you to our venue partner:

Sponsors: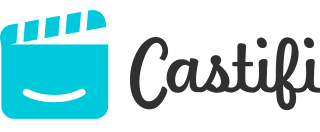 This event is brought to you by: