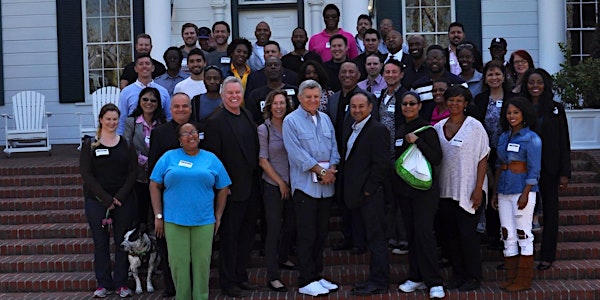 Production Assistant 101 workshop for Veterans in Hollywood
When and where
Location
Hollywood American Legion Post 43 2035 North Highland Avenue Los Angeles, CA 90068
Description
Who: Veterans and their families
What: Production Assistant 101 workshop, Job-skill training for Veterans and their families
**FREE for Veterans and their families
When: Daily 9am - 5pm / Jan 15-17, 2020.
Friday Night Networking Mixer:
6pm - 8pm
Where:
3 days in Hollywood
American Legion Post 43
Why: Help Veterans find entry level position working in the Entertainment Industry.
How: Send us a message and sign up.
PLEASE READ:
Production Assistant 101 Workshop is designed, by a military Veteran, for military Veterans, to get Hollywood level training, at a rapid pace. After receiving this education, a Veteran will be able to immediately go to work on a professional film set.
Purpose + Social impact of this intensive 3 day workshop:
Military Veterans receive Hollywood level job skill training
and begin working on film sets immediately.
1. There is ZERO cost to the Veteran.
2. ONLY 40 total seats are availbale.
3. Open to U.S. military Veterans in all 50 states, and U.S. territories.
4. MUST submit essay for consideration.
Small businesses, Corporations, Non-profits, and private individuals may
Sponsor a Veteran for ONLY $150.
Great way to say, "Thank you for your service."
This will pay for the breakfast, lunches, and equipment needed to provide this training. We do have a Fiscal Sponsor, so your donation is a tax write off via CAVE Foundation, Fresno, CA, a registered 501(c)3 in California, USA.
ZERO dollars will be paid to Educators, and administrators of the event.
This is a great way to help a Veteran receive job skill training, that they can immediately start using to earn income for themselves, and their families.
January 15, 16, and 17, 2020 training will take place in Hollywood, Ca.
We will absorb the fees, so your total will not be $157.63 when booked on this platform.***