ProductCon is the largest PM conference series in the world. It is organized by Product School and takes place five times a year.
About this Event
ProductCon: The Product Management Conference
ProductCon is the largest product management conference series in the world. It is organized by Product School and takes place five times a year in San Francisco, Los Angeles, New York, Seattle and London. The speaker lineup features product leaders from Google, Slack, Amazon, Airbnb, Netflix, Facebook and more. This year you will be able to join us online from the comfort of your own home to learn from the greatest minds in product.
Due to the circumstances, this year you will be able to join us live (and completely FREE!) from every corner of the Earth to enjoy the largest worldwide product conference and learn from the greatest minds in product. You'll grasp the best practices behind the most successful products, and new trends in product management. Get ready to level up your product management skills, network with a global community of fellow product leaders and have a ball!
Check out our latest conferences: Online, London, San Francisco, Seattle, New York, Los Angeles. 
Agenda
8:50 am - Welcome address. Carlos González De Villaumbrosia, Founder & CEO at Product School
9:00 am - Networking
9:05 am - Build for Billions: Bringing an Inclusive Lens to Product Design. Annie Jean-Baptiste, Head of Product Inclusion at Google
9:20 am - The Power of the Elastic Product Team — Airbnb's First PM on How to Build Your Own. Jonathan Golden, First Product Manager at Airbnb
9:50 am - Panel Discussion: How Has/Will 2020 Impact Customer Experience & Consumer Expectation
10:20 am - Break
10:35 am - How Do You Get More of Product Insight. Vijay Umapathy, Director of Product at Heap
11:05 am - Holistic Product Thinking. Mamuna Oladipo, SVP of Product, Design & Engineering at Kickstarter
11:35 am - What Matters? Build the Right Thing, For the Right People, at the Right Time. Michael Cerda, VP of Product at Disney+
12:05 pm - Networking
12:15 pm - Start a Movement - How to Create and Lead Transformational Change. Anu Bharadwaj, VP of Product at Atlassian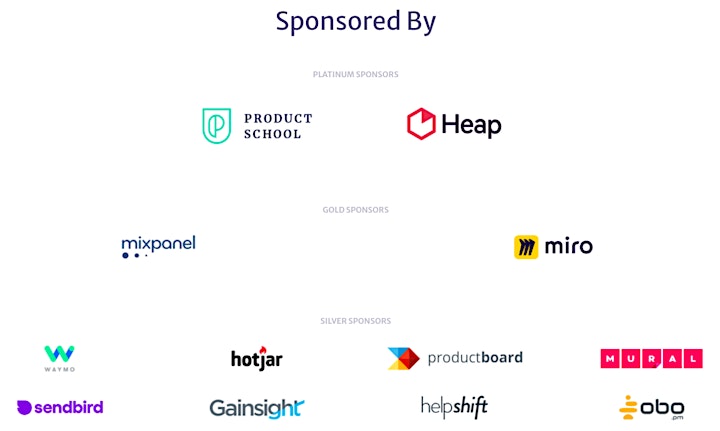 FAQ
What is #ProductCon?
ProductCon is a conference by Product School where attendees can delve into the future of Product Management. It will feature a mix of keynotes, breakout sessions, and panel discussions, all with the aim to provide actionable insights around how to build products users love.
Why should I attend?
Whether you're a startup or a Fortune 500, an individual contributor or leading a team, what you learn during ProductCon will transform the way you go about building products. You'll come away with concrete ideas you can apply in your company right away, along with fresh contacts that may become customers or partners in the future.
What does my FREE ProductCon ticket include?
It includes access to the conference to the livestream and you will be able to download the slides during the conference.
Where is the conference?
ProductCon will take place live, online on November 5th, 2020. We will send you the instructions to join on the day of the conference. The best part is you can watch the conference from the comfort of your own home, wherever in the world you are!
Who is attending?
Attendees of ProductCon are Senior Product leaders; Sr. Product Manager, Director of Product, Head of Product Management, VP of Product, Chief Product Officer.
How can I contact the organizer with any questions?
Will ProductCon be recorded?
Yes, it will be recorded by our multimedia team and the videos edited for your viewing pleasure. Make sure to get your free online ticket in order to receive all the recordings and slides.
How do I become a Sponsor?
What's the cancellation/refund policy?
We don't offer refunds.
** If you are a holder of an in-person ticket, you have been upgraded! You should have received an email with all the new conditions and perks added. You are still eligible for a ticket transfer to a colleague/friend or to another location, up to 48 hours before the conference. Please email us at events@productschool.com.
Disclaimer: by registering for this event I agree to receive email communications from Product School and all sponsor brands. Our Privacy Policy and Terms of Service.
Date and Time
Location
Refund Policy