#ProductCon is the largest Product Management conference in the world.
About this event
Organized by Product School and structured around the hottest topics in Product Management, ProductCon takes place online four times per year and gathers over 15,000 product professionals from all over the world. You'll learn from inspirational Heads of Product, VPs, and CPOs from tech giants such as Amazon, Netflix, Spotify, and more.
ProductCon is hosted online on the cutting-edge virtual event platform, Hopin. Recreating the look and feel of an in-person event without the hassle or travel, you'll be able to watch presentations, access slides, interact with speakers, network with fellow attendees, and even collect goodies from the virtual booths.
Agenda
MODERATOR: Marily Nika, Top Instructor at Product School & Product Lead at Google
PANELISTS:
12:20 pm - Networking / Expo Hall
12:35 pm - Platform Product Management: Changing What's Possible. Lisa Kamm, SVP of Product at The New York Times
1:00 pm - Scaling Beyond Accommodation at Speed. George Berkowski, VP of Product at Booking.com
1:25 pm - Inclusive Decision-Making to Drive Product Retention. Sharmeen Browarek Chapp, VP of Product at Twitch, and Laura Teclemariam, Director of Product at Netflix
1:55 pm - Closing Comments & Scavenger Hunt Winners
2:00 pm - DJ Set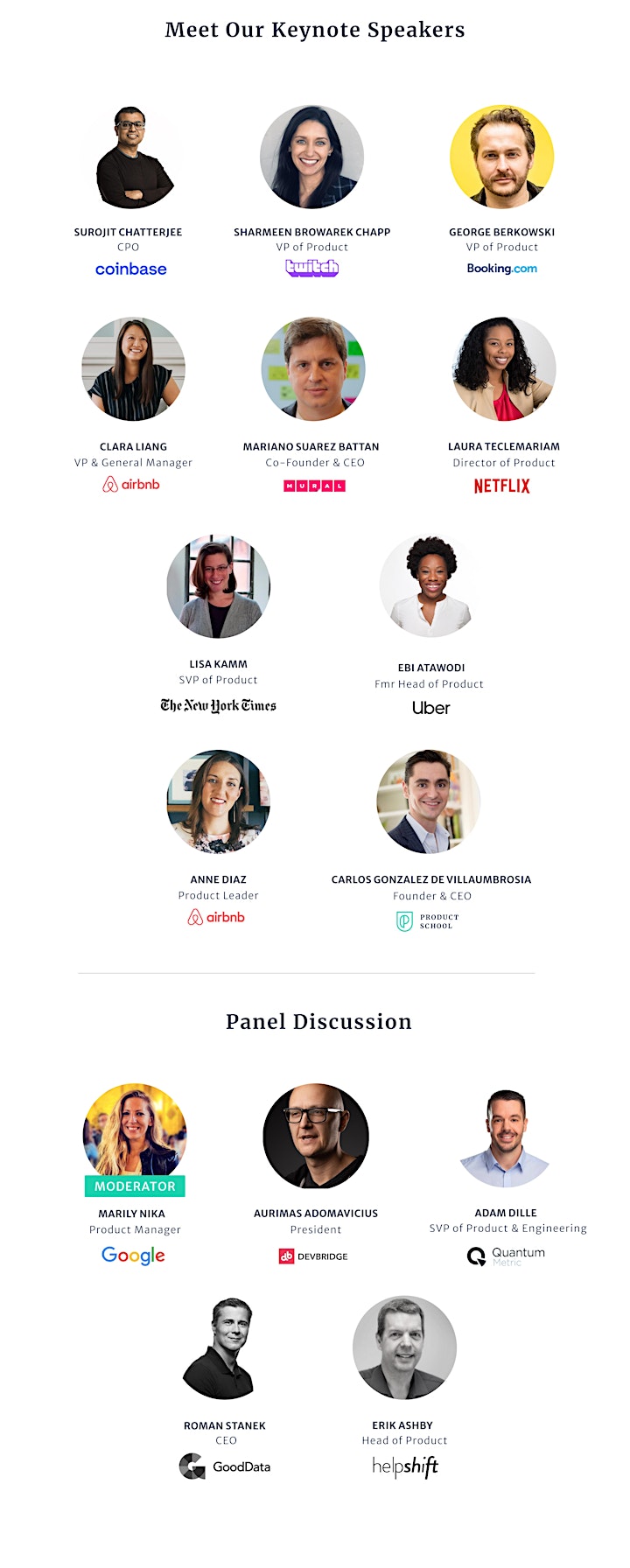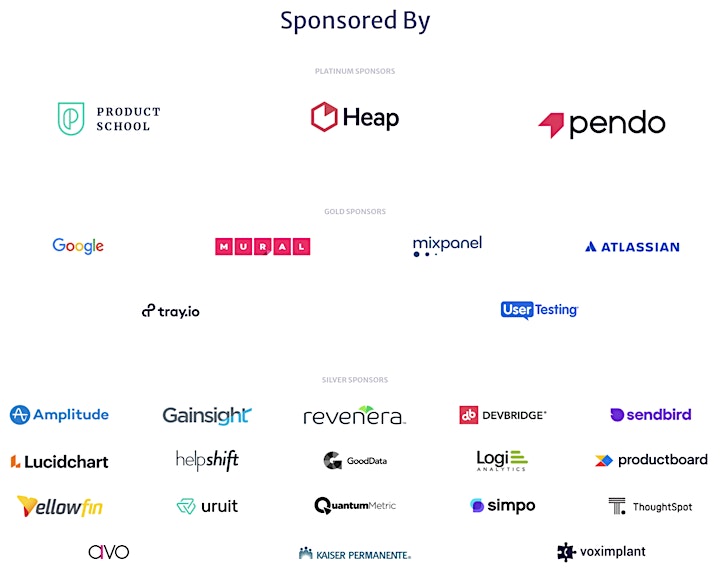 FAQs
What is #ProductCon?
ProductCon is a conference by Product School where attendees can delve into the future of Product Management. It will feature a mix of keynotes, breakout sessions, and panel discussions, all with the aim to provide actionable insights around how to build products users love.
Why should I attend?
Whether you're a startup or a Fortune 500, an individual contributor or leading a team, what you learn during ProductCon will transform the way you go about building products. You'll come away with concrete ideas you can apply in your company right away, along with fresh contacts that may become customers or partners in the future.
What does my FREE ProductCon ticket include?
It includes access to the conference to the livestream and you will be able to download the slides during the conference.
Where is the conference?
ProductCon will take place live, online on June 24th, 2021. We will send you the instructions to join on the day of the conference. The best part is you can watch the conference from the comfort of your own home, wherever in the world you are!
Who is attending?
Attendees of ProductCon are Senior Product leaders; Sr. Product Manager, Director of Product, Head of Product Management, VP of Product, Chief Product Officer.
How can I contact the organizer with any questions?
Yes, it will be recorded by our multimedia team and the videos edited for your viewing pleasure. Make sure to get your free online ticket in order to receive all the recordings and slides.
How do I become a Sponsor?
What's the cancellation/refund policy?
We don't offer refunds.
** If you are a holder of an in-person ticket, you have been upgraded! You should have received an email with all the new conditions and perks added. You are still eligible for a ticket transfer to a colleague/friend or to another location, up to 48 hours before the conference. Please email us at events@productschool.com.
Disclaimer: by registering for this event I agree to receive email communications from Product School and all sponsor brands. Our Privacy Policy and Terms of Service
Date and time
Location
Refund policy