ProductCampRTP™ 10th Annual Spring Event

Saturday, May 4, 2019 from 10:00 AM to 5:30 PM (EDT)
Event Details

Mark your calendars and join us in celebrating ProductCampRTP™'s 10th annual Spring  Event on Saturday May 4th, 2019 at NC State's Hunt Library!!

If you've attended any of our previous ProductCamps, you know that by the end of the day, you'll have a number of effective tools that you will use to improve your work processes.  We are only getting better.  With enlightening speakers, engaging activities, and the opportunity to network with incredible people like yourself, it's sure to be a day you won't want to miss.  

ProductCampRTP™ is where innovators, entrepreneurs, product designers, developers, managers and marketers connect to discover, educate, and network.

Founded in 2008, ProductCampRTP™ is the first free, unconference (there are no attendees, everyone is a participant) that reaches out to the Triangle's Entrepreneur, Product Management, Marketing and Development communities.  

We are informal.
We are local.
And we believe in supporting local organizations and people by developing the community through the use of industry experts.  We have happily been giving back to the community for 11 yrs. This year, we're extending our giving by asking you to join us in donating canned goods, preferably with pull-top openings to NC Food Bank.  We'll be collecting them the day of the event.
WHO PARTICIPATES?
Entrepreneurs

Product Developers

Product Marketing

Business/Market Developers

Start-Ups

Fortune 100 Companies

Manufacturing Professionals

Pretty much anyone looking to apply proven product growth principals to their business or organizations!!

HOW TO PARTICIPATE?
Vote on presentations you are interested in seeing (look out for this in April); Show up, listen, and network; sign up for a speaker presentation; volunteer; recruit talent; and / or sponsor the event.  Be sure to bring some colorful magazines for a fun activity and the opportunity to win valuable prizes!

We have been hard at work revamping ProductCampRTP™ in order to assist you better.  Check out our new website: https://www.productcamprtp.org/ .                    

Interested in sponsoring?  Go to our Sponsor Information Page .
We are looking for speakers!  Go to our Speaker submission Page and present a proposal.

Want to volunteer?  Go to Volunteer Signup Page and select the areas and times convenient for you.
Parking is free. Lunch is free.  Registration opens at 9:30 AM, and we'll wrap up about 5:30 PM.
See you on May 4th 2019!
**COME FOR THE KNOWLEDGE, STAY FOR THE  PRIZES**

We will have some valuable giveaways for a number of lucky participants!
Pragmatic Institute is providing our grand prize: A GOLDEN TICKET to be used at ANY ONE of their two-day courses, including their new two day class, The Business of Data Science!!! Two day courses are prized at $2,190.00.  

Sassool: 5 family meals (this is a voucher that feeds 4 people). They are valued at $39.99 each.

Pendo: Amazon Echo Spot

UserVoice: Apple Airpods
CURRENT SPONSORS:
PLATINUM 

                                GOLD                                  


(formerly Pragmatic Marketing)
                                   
SILVER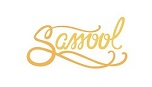 Hey! There is another exciting event we encourage you to explore.   Supercharge your product career with 'ProductCraft: The Conference' on May 9th. Join in an elevated conversation about the challenges of growing an enterprise, how to get product and design teams a seat at the table, and how to maintain a culture of innovation — all in a new format. PCC lets you choose your own adventure. There will be traditional stages with keynotes, concurrent salons, plus "Labs and Lounges" so you can actually hear yourself think while having meaningful conversations with peers.  Use the code ProductCampRTP for $100 off."

Save This Event
When & Where

James B. Hunt Jr. Library
1070 Partners Way
Raleigh, NC 27606


Saturday, May 4, 2019 from 10:00 AM to 5:30 PM (EDT)
Add to my calendar