Description
PRODUCT YOU® PERSONAL BRANDING/MARKETING WORKSHOP
TUESDAY, JULY 24, 2018, 6:30-8:30PM
Facilitated by: Jordan Anderson


---
DOES THIS SOUND LIKE YOU?
Bored, Tired of Meaningless Work...
Enjoy your Profession, Craft, Specialty BUT dislike the Ongoing Selling & Marketing Effort Required to Maintain Consistent Business Success...
Confused About Which Online/Offline Branding Strategies to Use...
Unsure On How To Best Reach Prospective Clients from Gen X, Millennials and Baby Boomer Population...
The Product You® Workshop
Has The Remedies To Your
CAREER FRUSTRATIONS!!
ATT: Mid-Career Professional Service Providers
Business Executives
Physicians, Attorneys, Financial Pros
Artists, Writers, Consultants/Coaches
New Entrepreneurs/Freelancers
---
Product You®'s mission is to help individuals in Work-Life transition bring out their unique potential in their careers, professions or businesses. Utilizing a combination of career, marketing and design thinking techniques, participants will undergo a fun, highly interactive, career-changing process.
The results lead to the creation of a dynamic, highly personalized, 'Holistic Blueprint ', which captures the core essence, natural talents and unique qualities of the individual. This 'Holistic Blueprint' serves as the foundation for the synthesizing of a 'Powerful Personal Brand' for the participants.
Product You® 7-Step
Holistic Blueprint Process:
i. Identify 'Core Gifts' of each participant. This forms the nucleus of your 'Unique Value Proposition'.
ii. Brainstorming/Mind-Mapping: Utilizing creative design thinking exercises, individuals will tap into their innate and often, dormant skills, talents and strengths, to form their "Tell and Sell" Stories.
iii. Authenticity/Differentiation: As your Personal Branding Stories become more defined, we then build steps to authentically differentiate your unique brand from the competition.
iv. Mission Statement: Taking the above exercise results, workshop participants begin developing their 'Holistic Statements of Purpose'—the predecessor to their comprehensive 'Mission Statements'. These statements form the essence, focus and direction of living and working a lifestyle that is aligned with the individual's True Self.
v. Small Group Collaboration: Individuals will discuss their Personal Brand Blueprints with members of their group, make mini-presentations, receive feedback, while offering their input and ideas to their colleagues.
vi. Class Presentations: Participants will have the opportunity to present and pitch their 'Personal Brand Blueprint' to the class in a very non-judgmental, supportive setting. Individuals can customize their presentations in a manner that addresses their reasons for attending the workshop, or in other fun and imaginative ways.
vii. Product You Next Steps… Having created a solid Holistic Brand Blueprint for the renaissance or reinvention of your unique and authentic Personal Brand, it's time to generate an 'Action Plan'! Jordan will discuss how to step forward in your powerful true selves to spearhead innovation, implement solutions to existing problems or challenges and get tangible results!!
---
WHY PRODUCT YOU…?
WHY JORDAN ANDERSON…?
Here's A Few Sample Product You® Testimonials:
In my work with him, Jordan has illuminated for me the essence of who I am, what I have to offer, and who would most benefit from and enjoy my work. As a result, the "dream practice" I always wanted is unfolding seemingly on its own, efficiently and continuously, without effort and forcing. Jordan's work astounds me.
George Russell, DC
New York, NY
---
"You have incredible insights and an ability to form patterns for people- -your abilities were incredibly valuable to me. Thanks for everything."
Fiona Forrest
Corporate Trainer, Petco Animal Supplies, Inc., San Diego, CA
---
"Jordan, You are one of the most unique men and skillful coaches I have ever met. I love your vision for your clients, yourself and your organization."
Phil Cavalier
Director of Sales, Potlach Corp., Brainerd, MN
---
"Do you realize you change people's lives by showing who you are? Thank you for your insights. It is your gift-being ability to see and then give voice to people's ideas of who they want to be. You helped me connect the dots and I'll be forever grateful to you for that. Do it for others. It will leave a legacy."
Mary Maloney Cronin
Public Relations Consultant, Washington, DC and Author of: "Everyone Remembers the Elephant in the Pink Tutu: How to Promote and Publicize Your Business With Impact and Style."
---
Jordan's input captured the essence of the individual. The total group would sigh in delight as he gave ideas that were so perfect, so individualistic, and so marketable for each individual. Jordan clearly captures the whole personality, aspects of the person that are innate and natural. It is this ability which makes Jordan's work distinguished and valuable. He feeds back and highlights aspects of an individual that will be easy to act on and/or market because they represent the most natural part of the self.
This ability to see and understand someone at a deep level is Jordan's unique talent in business. I believe Jordan can mine the gold in each of us. He has my highest recommendation to work with individuals who are looking to develop and/or market themselves in new ways."
Barbara Cavalier, Ph.D.
Director, Sales Development, Avery Dennison
---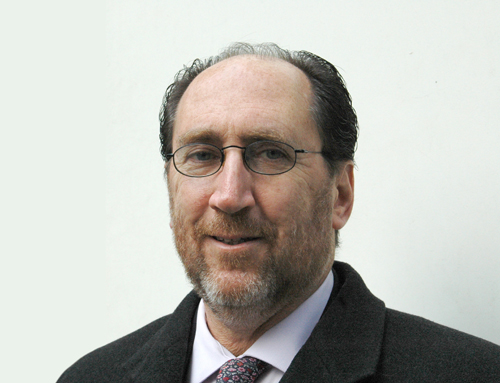 Jordan Anderson Bio
Jordan Anderson is Founder and CEO of Product You Career Services, LLC., a NYC firm specializing in Personal Branding strategies for mid-career individuals seeking career clarity, new business models and highly innovative and successful self-marketing programs.
Jordan's background includes 25+ years' experience in corporate marketing, branding and advertising. In addition to managing Product You®, Jordan heads up the Jordan Anderson Group, a Sky Advertising division specializing in recruitment marketing and employee development & retention programs. Jordan's work in this area has translated into a variety of award-winning human resource communication campaigns for clients throughout the United States and abroad.
Jordan is Past President of the Sales & Marketing Executives of Greater New York and a member of SHRM (Society for Human Resource Management). He has worked as a Contributing Editor to the magazine American Careers, and his column; "The Job Coach" was nominated for a national award. Jordan's work has been featured on national and local radio, television and print media. Jordan currently host a monthly podcast on Itunes called: "Product You: How To Reinvent & Market Your Career, Company or Employee Brand in the New Workplace." Jordan also served as a member of the Board of Trustees of the Wainwright House, a holistic learning center in Rye, New York. Jordan is a graduate of the State University of New York at Stony Brook and resides in New York City.
WHAT ARE YOU WAITING FOR ?
There's Never A Better Time…
Or A Better Way…
To Invest In Your Self—
Learn How To Invent/Reinvent YOU At Our

PRODUCT YOU® WORKSHOP…
Sign Up Today!