Description
Product to Product, an event for / by product people hosted by Roadmunk, is coming to Boston.
Bringing you candid conversations about product, this free event is one part panel discussion (and maybe friendly debate?), one part Q&A, one part mix and mingle, and all parts no-BS.
This month, we're discussing what to do when your organization's "highest paid" person—or people—has opinions that could hinder your product strategy. How do you manage the HiPPO (highest paid person's opinion)?
Often product strategies derail due to an executive or manager-level stakeholder swooping in and calling the shots. While well-intentioned, these opinions can be damaging since the "highest paid" person generally tends to be a few steps removed from the problem.
So, our panel of product leaders will get real about how they've personally addressed HiPPOs and ultimately, made the most out of incoming opinions from their "highest-paid" team members.
Hosted in the heart of Boston, this meetup is your chance to learn from and rub shoulders with some of Boston's brightest and savviest product people.
Food and drinks are on us. All that's on you is showing up—that's seriously it.
The Product to Product lowdown
When: Wednesday, September 26th from 6:00 PM - 9:00 PM
Where: Oficio, 136 Brookline Ave #2A, Boston, MA 02215
Cost: Free. Nothing. Nadda. Zilch. You get the point.

Speakers: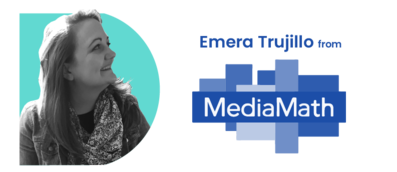 Emera Trujillo is a senior product manager at MediaMath, a global technology company that is leading the movement to revolutionize traditional marketing. With over a decade in product roles across the media landscape, she loves figuring out ways to make technology work for marketers and their customers. When she's not thinking about how to make marketing easier, she loves talking product and serves as a Boston Product Management Association board member representing Women in Product's Boston chapter, a community that aims to promote & support women in technology in product roles.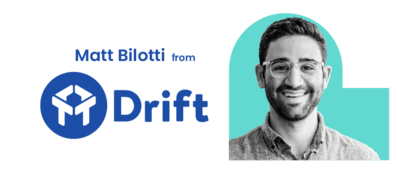 Matt Bilotti has spent the last three years working at Drift in product management, in fact he was the very first product manager on the team! Like all Product Managers he has a diverse background, his previous jobs include being a managing partner at Dorm Room Fund, investing and managing over $500K for student run companies. Presidential Global Officer at Northeastern University, traveling the globe exploring new relationships and opportunities in the northeastern and global start up community as well as a Product Specialist at HubSpot. Matt describes himself as a people-focused product creator, who is passionate about startups, software, product, marketing, design, listening to music, travel, and ridiculousness.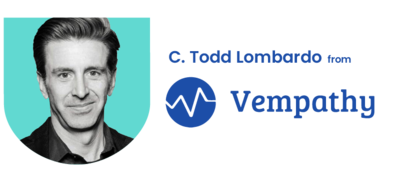 Originally trained as a scientist, C.Todd Lombardo had job titles ranging from scientist, to engineer, to product manager, to designer, and even professor. He currently leads product & design at Vempathy.com, an artificial intelligence user research platform. Previously he served as Chief Design Strategist at Boston-based user experience agency Fresh Tilled Soil. He also serves on the adjunct faculty at IE Business School in Madrid, as well as Maryland Institute College of Art (MICA). He is the co-author of both Design Sprint (O'Reilly, 2015) and Product Roadmaps Relaunched (O'Reilly, 2017). He never says no to chocolate chip cookies or doodling.
Hosted by: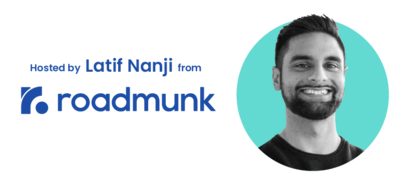 Latif Nanji is the co-founder and CEO of Roadmunk, a product roadmapping platform that enables clients such as The Coca-Cola Company, Citibank, MasterCard and Adobe to visualize and collaborate on strategic plans.
Latif's entrepreneurial chops extend beyond Roadmunk. He co-founded Pragmatic CEO, a Toronto meetup for tech entrepreneurs, and Pokerspace.com, an online social network for poker players. Latif's background spans all things startup: from leadership and sales to product management and design. In his off-time, Latif is an avid reader, rock climber and skier.