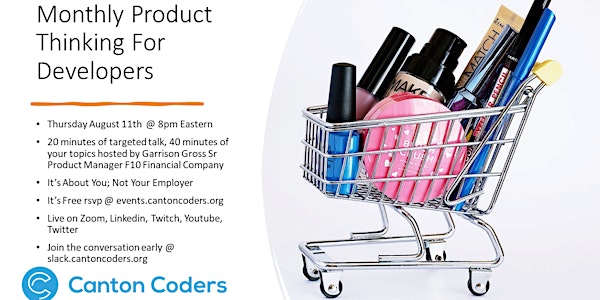 Product Thinking for Software Developers
Join us as developers talk product facilitated by Garrison Gross - Sr. Product Manager F10 Automotive. We can be "the business" too!
About this event
We're a giving community that started in Canton, Michigan that has gone borderless. We're trying to help ALL developers find happiness. Come learn about product from a product expert.
For more information about our always free community, checkout www.cantoncoders.org