Description
PRODUCT THINKING FOR NEWS BOOTCAMP
with Hong Qu
An introduction to the principles, techniques and workflow of product development and management for news.
Class meets Saturday, April 28, from 10 am to 4 pm and Sunday, April 29, from 11:30 am to 5:30 pm.
The cost for this workshop is $599
Product leads, product developers, product managers… those are job descriptions that have popped up in journalism and media job listings in the past couple of years. Media companies, both startups and legacy organizations, are hiring people who can design and execute products, such as mobile apps, that deliver news to people how, when and where they want it. The product approach is critical to the future of media and can lead to rewarding new career paths.
The idea behind news products is simple. In the past, news products were newspapers. Period.
But in the digital age, things are less straightforward. News products can be websites, news apps, email newsletters, chat bots, and more. We need to rethink how and when we deliver news. We need to be thinking in terms of product: How can we build news products that people trust, use and pay for?
This introductory bootcamp will cover the principles, techniques and workflow of product development and management for news:
How "product" fits in the web and news ecosystems

Human-centered design principles

Targeting a news audience

User experience (UX)

Paper prototypes and wireframes

User testing and iterating

Building a product culture in the newsroom

Working with developers

Business models and metrics

Pivoting
It is open to journalists, designers, technologists and others interested in better serving the information needs of audiences, and looking to expand career opportunities. Prior experience in product management or app development is not required.
Level: Beginner to Intermediate
---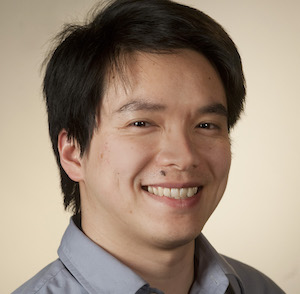 About Hong Qu

Hong is former Chief Technology Officer of Univision's Fusion (now Splinter), former product and user experience (UX) lead at Upworthy, former user experience researcher at Google, former user interface designer at YouTube and also a Nieman fellow. Hong teaches product management and user interface at the CUNY Graduate School of Journalism School. He is also on the board of the Lenfest Institute for Journalism.
---
For concerns or questions about this workshop, please e-mail pd@journalism.cuny.edu.