Description
A 1 day workshop with Gibson Biddle, ex VP of Product at Netflix in partnership with design and technology agency, Beyond.

A content filled workshop to inspire your product team with tools, models, and frameworks to help you build better products, scale your business and create world-class customer experiences.
Watch a short introduction video
How much does it cost?
£500 a ticket plus £100 VAT
We offer discounts for team bookings, as this workshop is ideal for teams of up to 5 colleagues working together please contact danielle.bowman@bynd.com.
The schedule
8.30am:
- Arrival, networking & breakfast
9.30am:
- Workshop overview and goals
- Positioning and Branding your product
- How to delight your customers in hard-to-copy, margin-enhancing ways
- What to get big on, lead and expand
- Growth, engagement and monetisation
1pm:
- Lunch
2pm:
- Recap on frameworks
- Strategy, metrics and tactics
- Product roadmap
- Product strategy presentations
5pm:
- Drinks and networking
If you have any dietary requirements please email danielle.bowman@bynd.com
What to expect?
"Real life examples based on an amazingly successful company, told by an insider." (Participant)
An action packed day covering the tools, models and frameworks used by Netflix to create a world-class product. Working in teams you explore how to apply these to your own business to drive your product strategy.
From here, you'll learn how to position the success of your product front and centre of your business, engaging all your key stakeholders, including your CEO, along the way.


What will you get?
- the ability to make better, faster, data-driven decisions
- methods to help you think and plan
- how to develop a 4-quarter rolling roadmap
- encourage long-term strategic thinking while delighting your customers
- takeaway step-by-step product exercises to use with your team
- free lunch


How will it feel?
High energy, insprirational, not like 'work'.
Fun-filled, fast-paced, challenging and inclusive.
Your team will thank you for helping them learn product principles at speed, without getting boged down.
"No blabla, just on point." (Participant)
---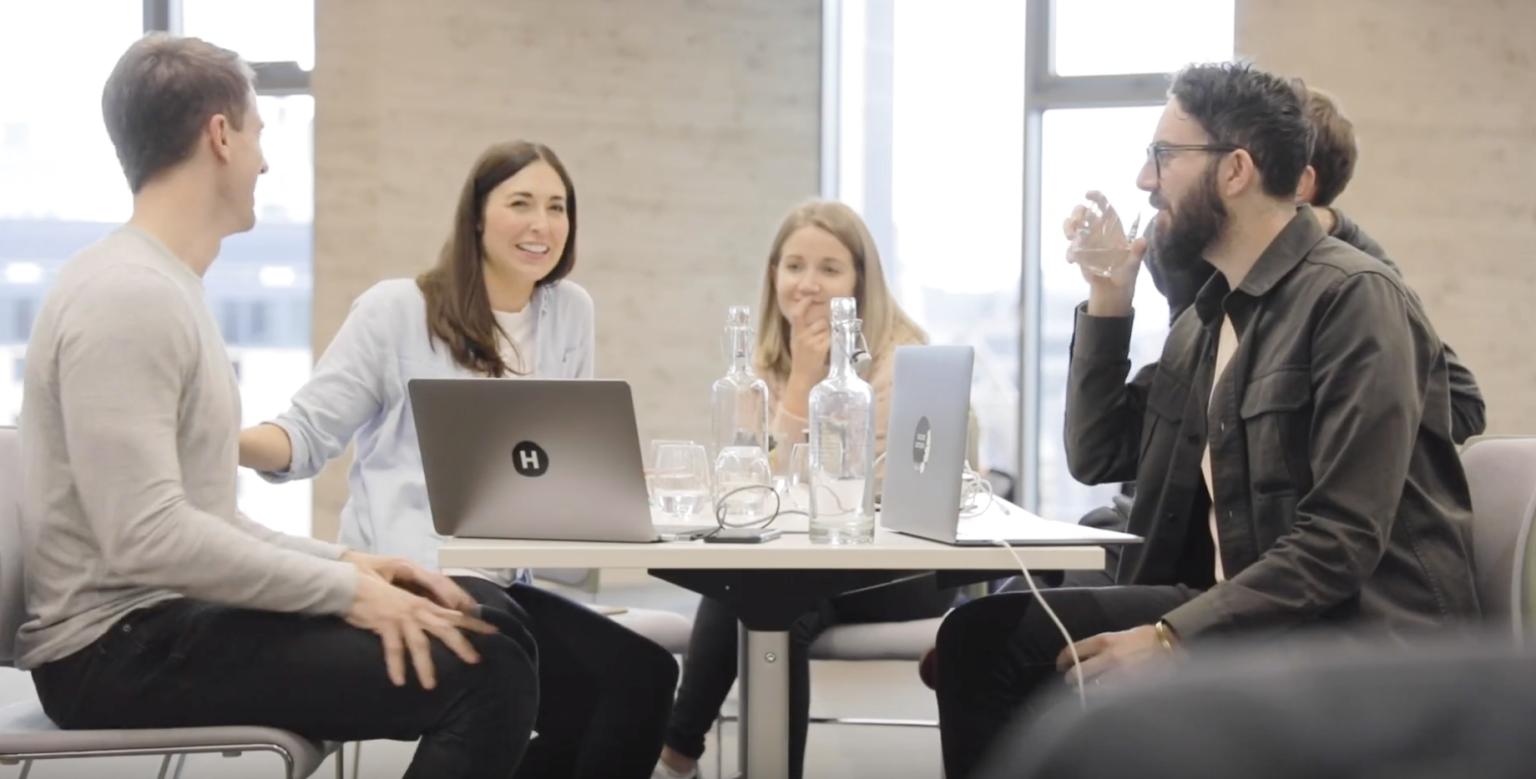 Who is it for?
Product teams: Chief Product Officers / Product Managers / Strategy Directors / Product Owners / Product Marketing Managers / UX Designers / UI Designers / Technologists
Stakeholders: CEO's and Founders / Finance Directors / Marketing Directors / Board Members / Technology Directors / Partners
---



More on Gibson:
Gibson has 20+ years of experience leading product teams for some of the world's most famous technology businesses: Netflix (VP of Product), Chegg (Chief Product Officer), The Learning Company (SVP Product), Mattel (SVP Product) and Electronic Arts (Producer).
www.gibsonbiddle.com
More on Beyond:
Beyond is a design and technology agency that builds world class products for the digital age. We help our clients make better versions of themselves.
With studios in London, New York and San Francisco we provide design and technology services to leading companies including Google, Facebook, Paypal, Mailchimp, Snapchat, Just Eat, PurpleBricks and the Royal College of Art. Beyond is part of the Next Fifteen Group, an AIM listed company. For more information, please visit BYND.com.
www.bynd.com
Event partners