Description
Join us at Lean Product Meetup as product management expert and Inspired author Marty Cagan shares his advice on product strategy.

If you're confused about product strategy, you're not alone. The vast majority of what's been published and advocated is so generic as to be useless, or else it's a case study that may have made sense for that one company, but you don't see how it's relevant to you.

Yet product strategy is one of the most important topics in the product space, and is the glue that ties together company objectives, product vision, and team objectives.

In this talk, Marty will explain why this topic is neglected by so many product teams. Marty will also teach you how to come up with an effective product strategy that makes sense for your team and your company.

Join us for dinner, a great talk, and inspiring conversations.
About Marty Cagan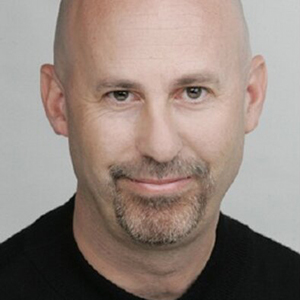 Before founding the Silicon Valley Product Group to pursue his interests in helping others create successful products through his writing, speaking, advising and coaching, Marty Cagan served as an executive responsible for defining and building products for some of the most successful companies in the world, including HP, Netscape Communications, and eBay. Marty began his career with a decade as a software developer at HP Laboratories conducting research on software technology, and building several software products for other software developers.

As part of his work with SVPG, Marty is an invited speaker at major conferences and top companies across the globe. Marty is the also the author of the book INSPIRED: How To Create Tech Products Customers Love.
Raffle Prizes
After the talk, we will be giving away copies of the 2nd edition of Marty's bestselling book Inspired.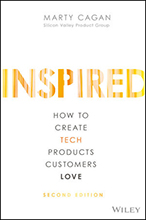 Schedule
6:00 to 6:30: Check-in and networking over dinner
6:30 to 8:00: Marty's talk plus Q&A
8:00 to 8:30: Prize raffle followed by networking
Note: tickets are non-refundable.
About our Sponsors

Our sponsor UserTesting enables companies to put their customers at the center of every business decision by leveraging the power of human insights. Through our platform, product & design, marketing, and UX teams connect with their exact target customer in a matter of hours and uncover actionable insights that drive ROI. Learn more at usertesting.com.

Our sponsor Pendo helps product teams deliver software users love. Pendo captures product usage patterns and user feedback, and lets you communicate in-app to onboard, educate and guide users to value. Learn more at www.pendo.io.

Our sponsor Sam's Club is hiring product managers and designers. Learn more at http://bit.ly/sams-pm-ux.

Our sponsor Balsamiq creates the world's easiest to use wireframing tool. Learn more at https://balsamiq.com.

Our sponsor Instabug empowers product managers to release and improve their apps through comprehensive bug and crash reports, in-app surveys, and real-time user feedback. Learn more at https://instabug.com

A big thank you to Intuit for providing the space for our event!

Our sponsor Coreography provides corporate video and webinar solutions. Learn more at coreography.com.

Lean Product Meetup was founded in 2014 by product management trainer and consultant Dan Olsen, author of The Lean Product Playbook.