Description
Successful User Experience Workshop with Elizabeth Rosenweig
In our next Product Sense event we are hosting a special half-day workshop based on Elizabeth's 25+ years experience that's captured in her book Successful User Experience: Strategy and Roadmaps.
Successful UX means making things work better for people.
Her book provides you with a hands-on guide for pulling all of the User Experience (UX) pieces together to create a strategy that includes tactics, tools, and methodologies. During this event case studies will be used as examples and participants will work to create Strategic Models and Roadmaps for their own projects.
You will learn how to think about UX from a high level, design the UX while setting goals for a product or project, and how to turn that into concrete actionable steps. At this workshop you'll learn:
How to bring high-level planning into concrete actionable steps

How Design Thinking relates to creating a good UX

How to set UX Goals for a product or project, including identifying and aligning Business and User Goals

How to decide which tool or methodology to use at what point in product lifecycle
Breakfast and coffee will be served. Copies of Successful User Experience: Strategy and Roadmaps will be available for purchase at the event.

Check-in and breakfast will begin at 9:00am with the workshop running from 9:30am-Noon.
---
About Elizabeth Rosenweig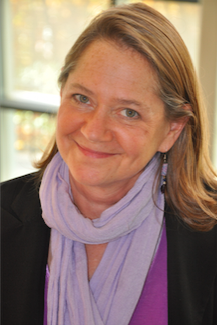 Elizabeth Rosenzweig is founder and Director of World Usability Day, which she started in 2004 after her term as President of Usability Professionals Association was completed. World usability Day has grown to include 44 countries with over 180 events
Elizabeth is a Principal Consultant at the User Experience Center and Adjunct Faculty at the Human Factors in Information Design master degree program at Bentley University. Elizabeth has worked as a consultant and employee in several major corporations for over 30 years. Her experience includes design and development, ranging from website and, applications, to hardware products and technology development. Elizabeth has completed projects for many major corporations as well as academic institutions. Elizabeth holds 5 patents in intelligent user interface design.
Elizabeth frequently publishes in industry journals, has written chapters in 4 published books and presents lectures at conferences around the world. Elizabeth's book Successful User Experience: Strategies and Roadmaps" was released by Morgan Kaufman in August 2015.
Elizabeth holds a BA in Fine Art Photography and Printing Technologies from Goddard College and a MS in Visual Studies (User Interface Design and Computer Output) from the Media Lab at MIT.