Description
As organizations recognize the value of customer-centricity as a mindset and discipline, they've begun to invest in a dedicated product organization. But finding and recruiting talent remains a pressing challenge.
Join Alpha and AC Lion for a dinner and panel to discuss the best practices for recruiting customer-driven product managers and how qualified talent can best interview for the role. Our speakers include:
Rick Aronstein
Rick Aronstein is VP and Head of Product Recruitment at AC Lion, one of NYC's leading recruitment agencies for technology and media. Prior to joining AC Lion, Rick devoted nearly 20 years of his career to product management and marketing at leading internet brands. He held leadership roles at leading consumer internet companies including AOL Entertainment, About.com, and Altavista Search.

Jeremy Horn
Jeremy Horn, also known as "The Product Guy," is the head of product at Wade and Wendy. He runs The Product Mentor and The Product Group, and has been featured on the podcast, This is Product Management.

Carlos González de Villaumbrosia
Carlos González de Villaumbrosia is the CEO of Product School. He has 8 years of experience building teams and digital products on 3 continents. He is a three times company Co-founder. Before Product School, he was the Lead Instructor of Product Management at General Assembly and Co-founder and CEO of Floqq (invested by 500Startups), the biggest marketplace for online video courses in Latin America.

Nathaniel Landau
Nathaniel Landau is the Chief Digital Officer at New York Public Radio one of the nation's largest public media organizations. In his role, Nathaniel has wide ranging responsibilities including the exploration of new digital opportunities for WNYC's core audience in New York as well as innovating new products for on-demand audio (podcasts). Nathaniel has 20 years digital experience in senior level roles most recently as Vice President of Product at Univision where he oversaw its complete portfolio of digital products spanning web, native apps, and back end systems. Before Univision, Nathaniel co-founded and was CEO at Food Republic.
Josh Wexler
Josh manages the product team at Yieldmo, a Google Ventures backed startup in NYC. Yieldmo creates delightful, non-obtrusive, mobile advertising experiences. He has worked with global consulting firms, financial services companies, and early-stage entrepreneurs throughout every stage of the product development process, ranging from ideation and validation to fundraising rounds and commercial launches. He teaches prototyping and product management at Harvard and New York University.
Marty Schecter
Marty Schecter is currently the Head of Product Management for Ovum, a global market research and advisory firm focused on the transformation of the media, technology, and communications industries. Marty leads Ovum's product strategies including how Ovum shapes and delivers its subscription data and research offerings for the world's top technology and digital companies.

Dan Storms
Dan leads the product teams responsible for The Knot's guest-facing products (wedding websites, registries, guest book, guest list manager) and commerce partnerships. If you get married or go to a wedding this year, there's a good chance you'll use one (or several) of our products. Dan has launched numerous products throughout his career, including a home services marketplace, an insurance modeling application, a few social networks, an iPad-based ecommerce platform, and several iterations of a bank's risk management system.
Ambreen Hussain
Ambreen Hussain is a Senior Product Manager at Swyft Media, working on the future of emoji keyboards, chat bots and mobile intelligence. Prior to her arrival at Swyft, she was a Product Manager at Hearst, Sony's New Media Solutions Team, and General Assembly, helping to launch and maintain growth initiatives for the Media/Entertainment and EdTech industries. She also has over eight years of front-end development chops, and is an Adjunct Professor at Parsons The New School for Design. Ambreen holds a degree from The University of Texas at Austin and an MFA from Parsons School of Design.

Sponsors

Product School: Learn how to become a Product Manager. Product School offers Software Product Management courses - typical students are professionals in technology, business or design roles. All classes are part-time and compatible with a regular work schedule. Expect a healthy mix of group work, one-­on-ones with mentors, and a hands­-on experience building your own digital product from end to end.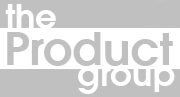 The Product Group is an opportunity for Product Managers, Strategists,etc., to come together to meet, interact, and network. The ideal environment within which sharing and learning can flourish and complement the knowledge base for all on a peer to peer basis.
Organizer of Product Recruiting: How to build a customer-driven product team