Description
ARE YOU A PRODUCT MANAGER OR WORKING IN A PRODUCT TEAM?
Join this unique, LAB-style learning experience that will take place in the wonderful Google Launchpad space to explore the best practices in the product field, learn from top experts, and meet other professionals.
During the 3-hour meetup, you will have an opportunity to analyze case studies on product management from the corporate and startup fields told by experts from the product development field.
We will be hosting 3 experts with years of experience in their fields who will share their skills and knowledge with you:
Alena Milutina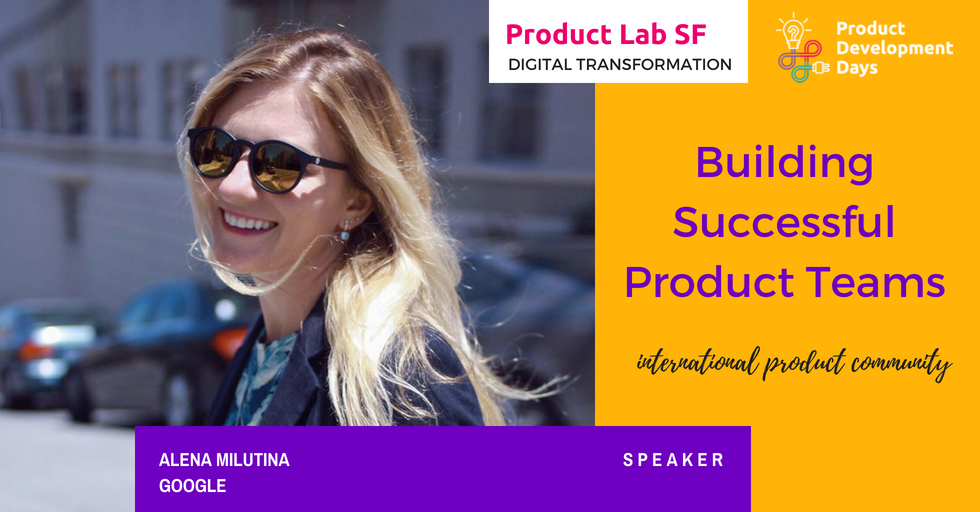 Over than 8 years of experience in user interfaces creation gave Alena the ability to create products for people by concentrating on the users' needs rather than on particular pieces of interface or styles. Alena's development background became a good basis for her design experience in various companies, from small creative agencies to IT giants, such as Google, Ericpol (now Ericsson), Gadu-Gadu (Polish alternative to Skype and ICQ). Living and working in many countries (grew up in Ukraine, lived and worked in the U.S., Poland, and Sweden) helped Alena understand cultural differences. As a result, her design work is based on cognitive science, sociology, and user needs. Alena takes passion in understanding the complex world of enterprise applications and processes and distilling it down into simple usable interfaces.
Presentation topic: How to build successful teams for consumer products.
About the presentation:
When building a consumer-facing product, know which stakeholders to include to the team and decide up front who will be responsible for decision making. I'll share tips on how to build a successful team or be a part of the team that leads to an excellent product, facilitates innovation and brings business results. You'll also learn how to become part of the team if you joined existing structure.


Sarah Mills-Krutilek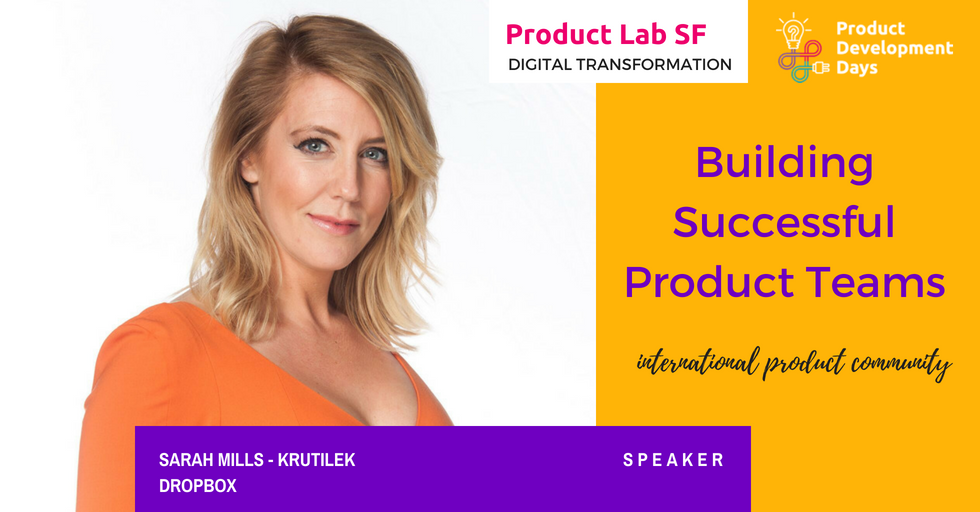 Sarah Mills-Krutilek, also known as SMK is a recruiter with 15 years of experience recruiting and building teams in the Silicon Valley. She has worked with companies such as Tesla, Charles Schwab, Louis Vuitton, Twitter and currently Dropbox to develop hiring practices and strategies for successful teams. Her passion projects include running inclusion and unconscious bias training workshops and most recently has built a women's club in San Francisco for female thought leaders called the Cove Club.
Presentation topic: The recipe for building a successful team
During this presentation, the audience will learn the best practices for finding and attracting top talent, how to calibrate the internal hiring team and how to retain that talent once they are on your team.
Yuka Nagashima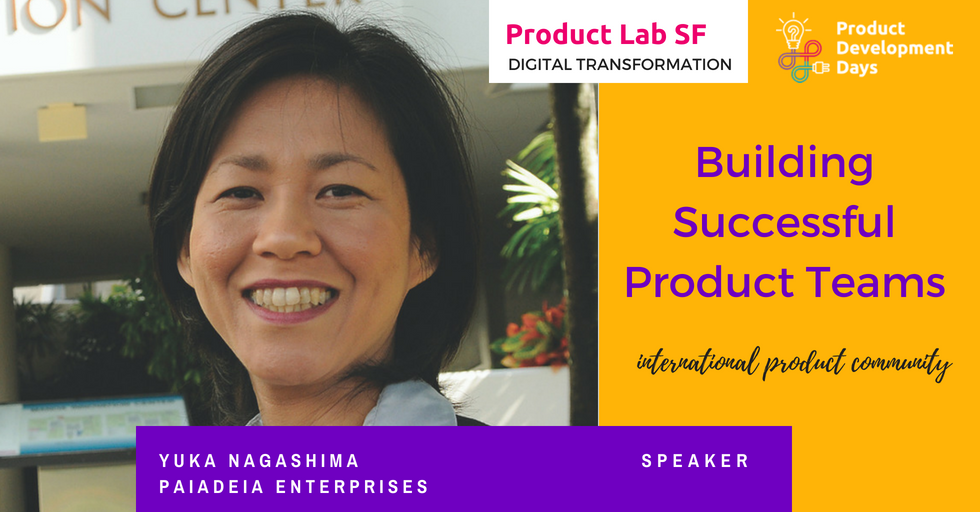 Yuka Nagashima is a Global Advisory Board member and the former President of Astia, a global organization committed to leveling the playing field for women entrepreneurs. Yuka started as an educator who developed STEM curricula, then went onto co-found two tech startups, and directed innovation policy and operated incubation centers for the State of Hawaii government. Her career path may be atypical but consistent with her values to build capacity in others and fight for the underdog. Yuka has represented the tech and entrepreneurial communities and interests at the State Science and Technology Institute Conferences, National Academy of Sciences, Nanotechnology Regional Leadership Summit at the White House, the National Governor's Association, and more. Recognized as a leader on diversity and inclusion in technology and entrepreneurship, Yuka actively engages the community through her speaking engagements and consulting work. She holds a Bachelor's Degree in Physics from Reed College and currently resides in Silicon Valley.
Presentation topic: How to Develop Inclusive Leadership in Yourself and Your Team
About the presentation:
With Diversity & Inclusion (D&I) gaining more attention as a topic, there are many forums discussing what lack of D&I looks like. Instead, this presentation will focus on building a framework to think and talk about D&I. These insights and exercises are drawn from multiple disciplines extracting relevant elements from organizational psychology, corporate planning, leadership training, design thinking, and mindfulness. You will learn how to:
Form a diverse team

Have difficult conversations, refine your observations, and reflect on your actions, using concept vocabulary

Be an "ally", to sponsor individuals from underrepresented groups

Develop yourself as an inclusive leader by identifying your and your team's core values

Win the minds of D&I skeptics
Lynnea Brinkerhoff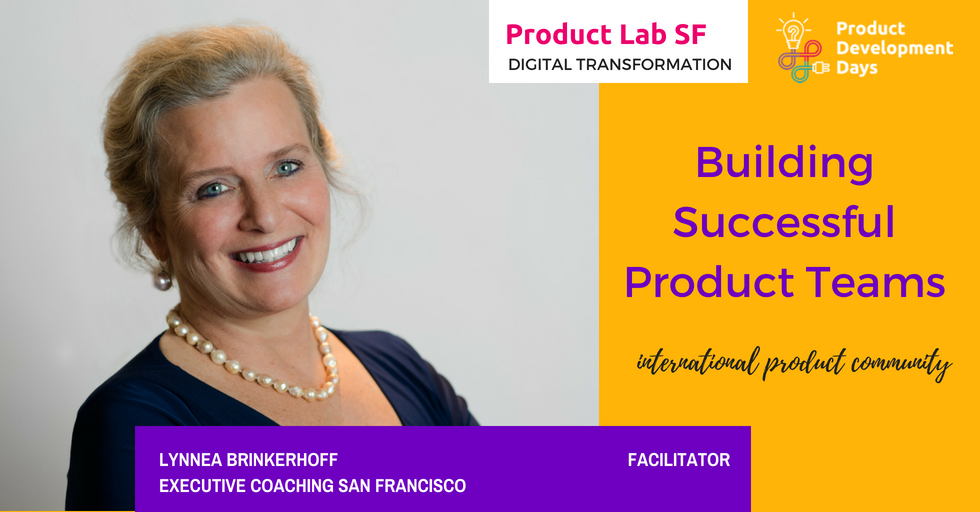 Lynnea is an organizational advisor, corporate educator and International Coach Federation (ICF, PCC) executive and wellness coach.
She brings 25 years of service in operational and strategic roles (marketing to manufacturing) in professional services, telecommunications, wilderness-based education, alternative health and the medical innovation and investment arena.
'Lynnea brings the power to affect positive change on projects and people seeking to rise above the 'status quo'.'
She focuses on leaders in transition who are seeking greater results and satisfaction in both life and purpose-driven work. Lynnea has authored in seminal Organization Development texts and journal articles in areas ranging from the neuroscience of leadership to organizational alignment, emotional agility and whole system transformation (WST).
'Lynnea has a unique ability to put people at ease, to sense into their unspoken aspirations and fears and, using a strengths-based, no-nonsense approach, turn them into concrete operational results. '
As a leader, she invites other leaders and teams to see their repeating patterns of operating and to choose the most effective path forward to accomplish their mission.
She represents a group of Executive Coaching San Francisco.
During our meetup, Lynnea will not only share her experience in working with executive teams, but also will facilitate the event, so that we would have an amazing and welcoming space to get to know each other, exchange, learn and inspire.
Join us to become part of this fascinating, international community of practitioners. Learn, exchange and share!
About Product LAB:
Product LAB is a series of meetups organized in different countries as events accompanying the annual Product Development Days Conference held in October in Europe. The meetups serve to encourage international dialogue on product development and are an opportunity for practitioners to meet, exchange ideas, and get inspired by real-life cases and stories from product experts. The San Francisco Product LAB edition is dedicated to innovation strategies.
The event is reserved for a limited number of attendees.
If you would like to contribute and get a free entrance ticket, email us at: partners@productdevelopmentdays.com