Description
Are you Product Manager or working in a product team?
If you would like to explore the best practices, learn from top experts and meet other professionals, join this unique, LAB - style learning experience in beautiful Google offices.
Within 4 hours you will have a chance to:
analyze case studies on product management from corporate and startup field - told by 3 different top experts in the field of product development,

take part in practical, hands on workshops that enable you learning new method or practice that you can udse later on in your work.
We will be hosting 3 product experts with many years of experience, that will join us on this day to share their skills and knowledge with other professionals. Become part of this fascinating, international community of practitioners!
Our special guests:
Alena Milutina - Designer Google - Design sprints (presentation)
Mark Modzelewski - Senior Advisor Treeline Interactive & Founder of Democracy Labs (presentation)
Nina Ziebarth - Pavlovich - Strategic Innovation Executive - transfering user insights into opportuities (workshop)
WORK differently: translating user insights into opportunities
90% of executives agreed that customer experience and engagement are objectives of their corporation's digital strategy. But how well do you know your customer? Developing solutions for changing customer needs requires new ways of working. Get hands-on experience identifying real user insights by mapping research insights and using a simple framework to translate insights into opportunity areas.
In this session you'll experience real user research, learn a structure to translate insights into opportunities and work collaboratively with peers.
Names of other special guests, topics of their presentations and workshops will be officially announced in the coming days.
About Alena: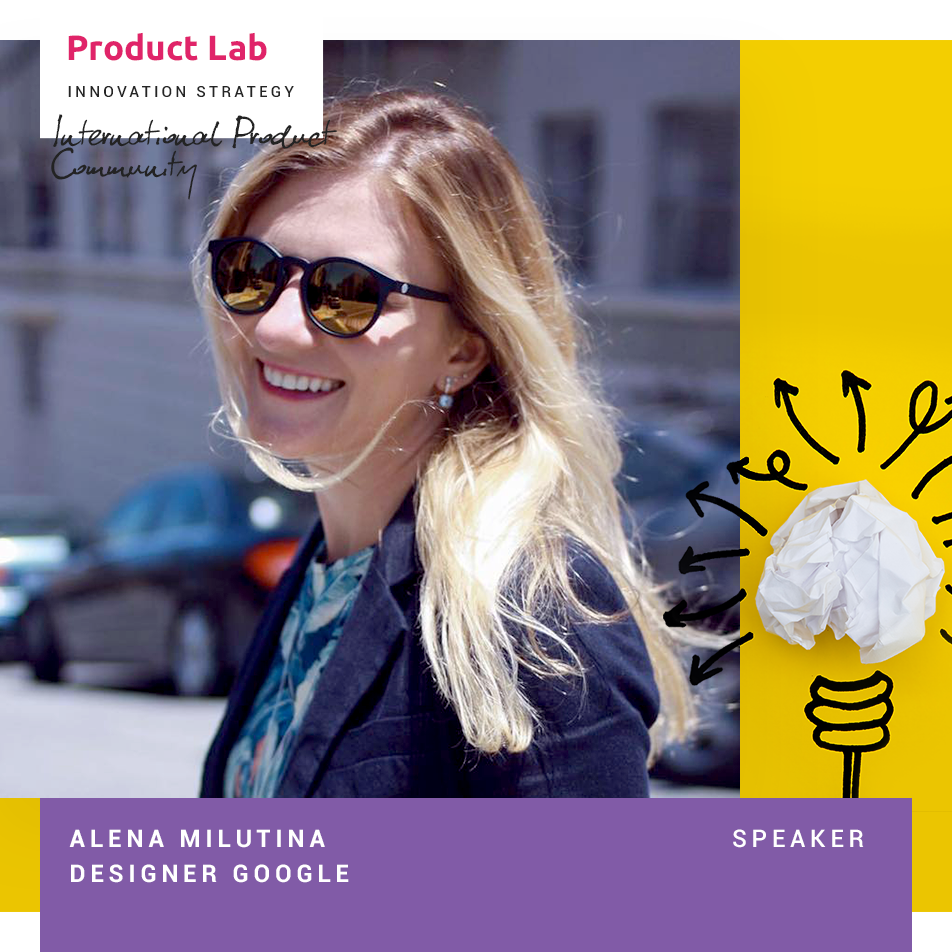 What Alena says about herself: More than 8 years of experience in user interfaces creation have brought me to the precious ability to create products for humans by concentrating on users' needs rather than on particular pieces of interface or styles. My development background became a good basis for extended design experience in various companies, from small creative agencies to IT giants, such as Google, Ericpol (now Ericsson), Gadu-Gadu (polish alternative to Skype and ICQ). Living and working in many countries (grew up in Ukraine, lived and worked in US, Poland and Sweden), has helped me understand cultural differences, therefore my design works are based on cognitive science, sociology, and user needs. I take passion in understanding the complex world of enterprise applications and processes and distilling it down into simple usable interfaces.
About Nina: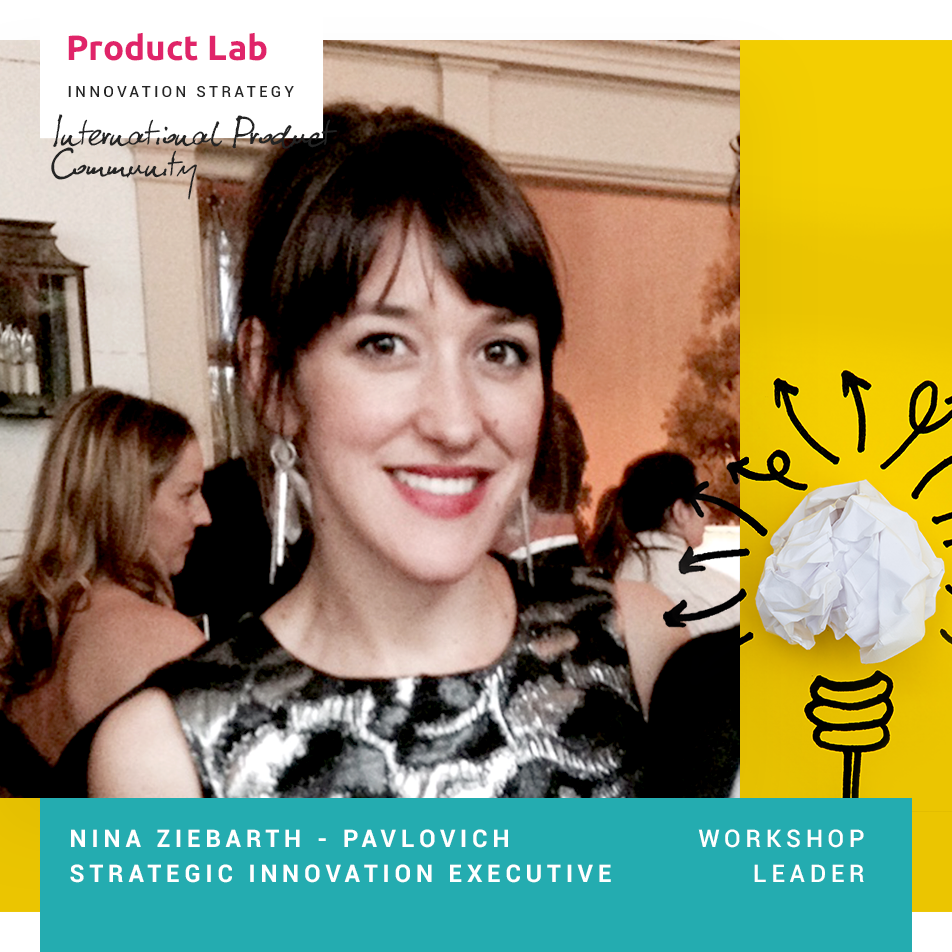 Nina Ziebarth-Pavlovich is a design strategist who is passionate about helping others learn design thinking skills. Building on experience in the retail industry and leading client engagements as an innovation consultant, Nina developed a successful platform that helps individuals and teams learn and adopt design thinking, agile and collaborative practices within their own organizations.
Nina has taught and coached at University of Chicago, Polsky Center for Entrepreneurship and team-taught at University of California, Haas Business School.
More information about Nina and her experience.
About Mark: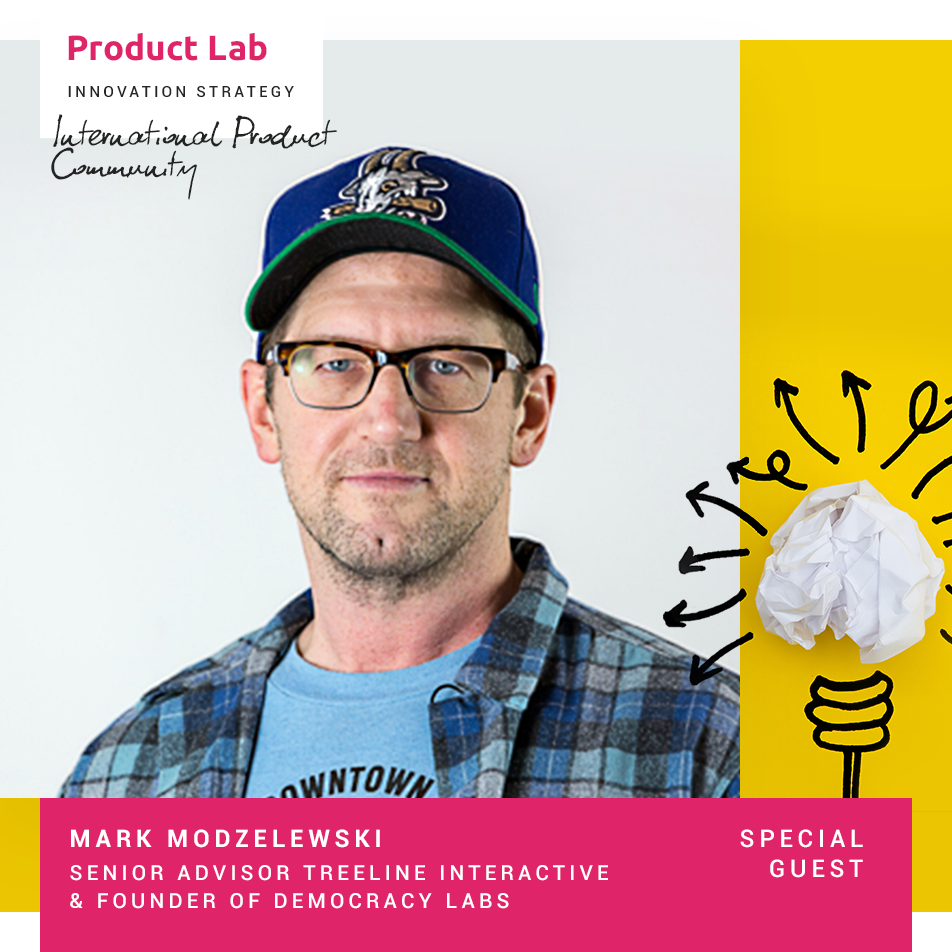 Mark has had an eclectic and distinguished career at the epicenter of technology, policy, commentary and entrepreneurship, with unrivaled focus on building great companies and products from concept to launch to exponential growth. Thrived working with companies ranging from Apple, to DaimlerChrysler, to MasterCard, to Yahoo!, to Pixar, to Estimote. Served in a variety of leadership ad advisory roles and excelled at devising creative solutions, inspiring people, and exceeding expectations.

He recently founded Democracy Labs is a platform for reimagining and transforming our communities, culture, and political institutions, forging a more open, just and equitable society. Mark also advises Treeline Interactive, a leading IoT product development firm focused on hardware and software solutions for the Fortune 500.
More information about Mark and his experience.
About Product LAB:
Product LAB is a series of events organized in different countries to encourage international dialogue on product development, as accompanying events to Product Development Days which will be held in November in Europe. This is an occasion for practitioners to meet, exchange and get inspired by real life cases and stories from product experts. San Francisco edition is dedicated to Innovation strategies. Hope to see you there!
Event is dedicated to limited numeber of attendees.
If you would like to help and get free entrance ticket for this Product LAB, write us:
partners@productdevelopmentdays.com
This event is free of charge to all product community supported by Google Developers Launchpad Space. please use code googleluanchpad to get your free ticket.