Event Information
Location
Intuit, Building 9
2600 Casey Ave
Mountain View, CA 94043
Description
Join us as Product Management guru and author Marty Cagan shares his advice. When Marty coaches product people, most of the questions he gets are straightforward, but occasionally he'll get a truly tough question. The type that doesn't have a clear cut answer, and it's not obvious what the best course of action might be, but can really make a difference in your success.
In this talk, Marty will be posing these tough questions and sharing his thoughts with us. Nothing pertaining to product is off limits: We'll talk about politics, gender, culture, and even (process) religion.
We'll also discuss:
Prioritization and decision making, especially when you don't have as much data as you'd like

Managing conflict on the team

Handling difficult people, especially senior executives

Changing company culture

How to pick your battles

How to regain control of your time
Join us for dinner, a great talk, and inspiring conversations.
About Marty Cagan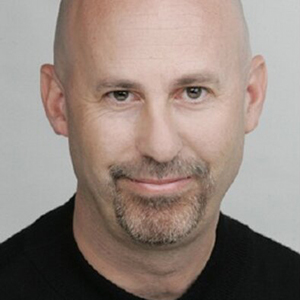 Marty Cagan is founder of the Silicon Valley Product Group. Before founding the Silicon Valley Product Group to pursue his interests in helping others create successful products through his writing, speaking, advising and coaching, Marty served as a product executive for some of the most successful companies in the world, including Hewlett-Packard, Netscape, and eBay.
Marty is also the author of the book INSPIRED: How to Create Tech Products Customers Love and the all new second edition was just released.
If you haven't yet, check out Marty's great articles on product management. Marty's Twitter handle is @cagan.
Raffle Prizes
After Marty's talk, we will raffle off several copies of the new 2nd edition of his bestseller Inspired: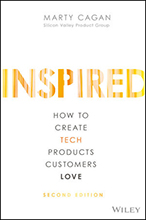 Our new sponsor Pendo will also raffle off a prize, too.
Schedule
6:00 to 6:30: Check-in and networking over dinner
6:30 to 8:00: Marty's talk plus Q&A
8:00 to 8:30: Prize raffle followed by networking
Note: tickets are non-refundable.
About our Sponsors

Our sponsor UserTesting makes it easy to obtain user feedback on your product so you can improve your customer experience. Learn more at usertesting.com.

Our sponsor Pendo helps product teams deliver software users love. Pendo captures product usage patterns and user feedback, and lets you communicate in-app to onboard, educate and guide users to value. Learn more at www.pendo.io.

Our sponsor Amplitude provides product analytics to help you build better products. Learn more at amplitude.com.

Our sponsor Balsamiq is the easiest way to wireframe your product ideas. Learn more at balsamiq.com.

A big thank you to Intuit for providing the space for our event!

Our sponsor Coreography provides corporate video and webinar solutions. Learn more at coreography.com.

Date and Time
Location
Intuit, Building 9
2600 Casey Ave
Mountain View, CA 94043