Actions and Detail Panel
Product is a Universal Language
Tue, January 24, 2017, 7:30 PM – 11:00 PM BRST
Description
Latam Founders, the largest private technology network of Latin American CEOs, founders, and partners, has teamed up with Product Council, a monthly gathering of entrepreneurs and product makers for generating and ideas and providing constructive feedback, to host the first intercontinental live and virtual product conversation between North and South America. Disrupting the status quo with innovative technology and respected experts, this event will revolutionize the way products are brainstormed, developed, and improved.
Utilizing real-time "smartcommunications" technology from NetStairs, event participants will be able to see, hear, and interact with one another for portions of the evening despite physical distance and continental borders. NS RTC Real-time communication is the genesis of an insightful digital transformation to digital economy, by connecting creative minds and machine intelligence, while embracing human diversity around the world.
Participants will gain valuable product industry insights, learn best practices, and develop both a cross-border perspective and exposure for their products. Respected thought leaders and experts in their fields will offer time-tested and cutting-edge strategies on product development, design, and management.
Product Council Events are broken into two acts:
Act I: For the first act, we introduce a startup who's there to ask for product advice and feedback from the council. The council consists of three (3) experienced product owners who serve as an anchor for the ensuing conversations. In this instance, the product council and audience provide a product owner valuable feedback on their product.
Act II: The second act introduces a more established business whose product owner is given an opportunity to showcase a particular product or feature they feel their product team has executed particularly well. In this scenario, the audience is provided with valuable product learnings through the experience of another product owner.
No matter what role or level of talent you provide to a company, it's likely in your best interest to have an insider's perspective into how great products are created. This event will provide an invaluable opportunity for our partners and attendees to gain industry insights, best practices, a unique cross boarder perspective and exposure on both continents; after all, product is a universal language.
Product Council, is a monthly gathering designed to provide executives and product makers a fresh new outlet for critical feedback, ideation and improvement of their products.
Latam Founders is the largest private network of CEOs, founders and partners focused on the technology sector of Latin America; renowned for its ability to bring top decision makers and thought leaders together to discuss contemporary issues in a social arena to promote business, as well as build and strengthen professional relationships.
Gold Sponsors

Media Sponsors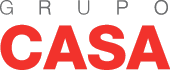 Date and Time
Location
ACE Sao Paulo Campus
Avenida paulista 171
Andar 10
Sao Paulo, Sao Paulo 04546003
Brazil