Test your ideas at scale and get to market validation and then design, develop and test the MVP of your product only in 4 weeks
About this event
We'd like to call our innovation process as 𝗙𝗮𝘀𝘁 𝗘𝘅𝗽𝗲𝗿𝗶𝗺𝗲𝗻𝘁𝗮𝘁𝗶𝗼𝗻, 𝗠𝗮𝗿𝗸𝗲𝘁 𝗩𝗮𝗹𝗶𝗱𝗮𝘁𝗶𝗼𝗻, 𝗮𝗻𝗱 𝗠𝗩𝗣 𝗗𝗲𝘀𝗶𝗴𝗻/𝗧𝗲𝘀𝘁𝗶𝗻𝗴
This is a 4-week process through which we test your grand ideas first with a market and make sure the market loves your ideas
We do that by throwing a number of experiments at the market and see which one performs better 👉 High-Velocity Experimentation!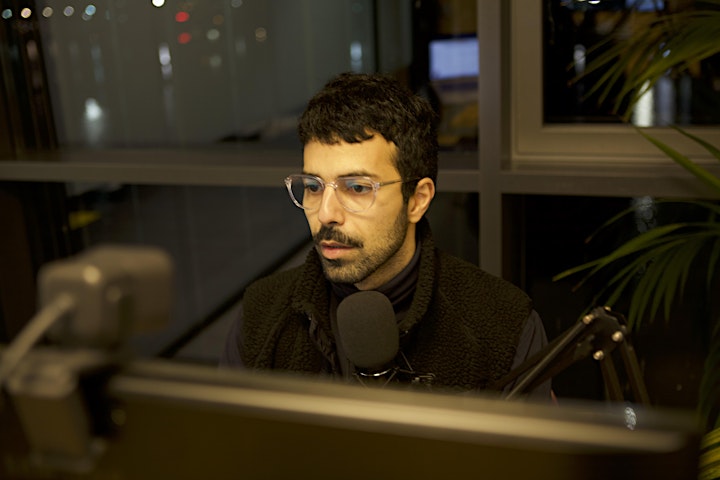 In this talk,
- I break down how you can validate your business ideas with your target customers in 4 weeks
- I present to you the most effective version of an agile process through which you can drive breakthrough innovation
- I break down how you can test your MVP idea only in a week with your target customers
This is a systematic process that aims to marry speed with quality
And at the end of the talk, we'll have a long Q/A and exchange thoughts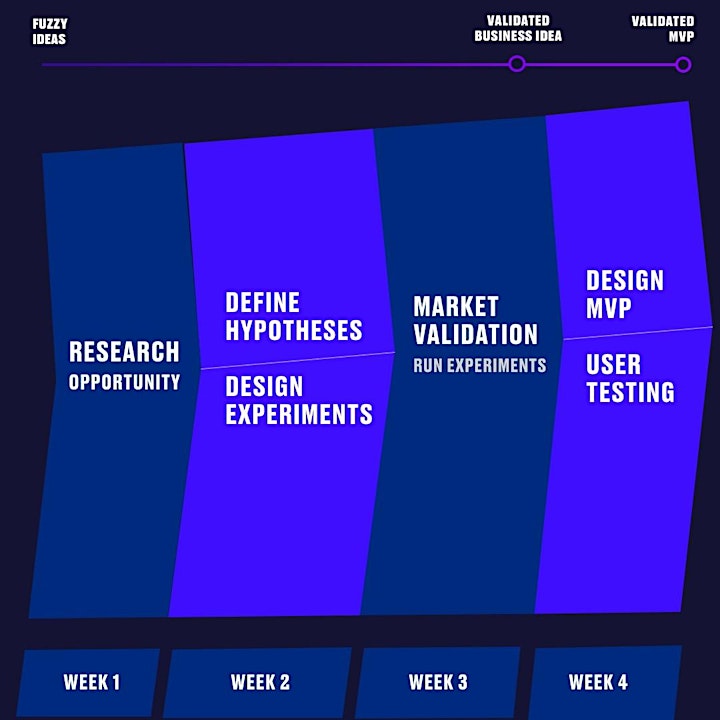 Read more about the process 👉 Read it here
Week 1: Research Opportunities
In this phase, we
✅ Define the problem/opportunity
✅ Conduct market research including competitive research, keywords/trends analysis, and user research
Week 2: Define Hypotheses & Design Experiments
In this phase, we
✅ Revisit our understanding of the opportunity thanks to the research insights from the previous week
✅ Ideate solutions & define hypotheses
✅ Design Experiments
Week 3: Run Experiments & Market Validation
In this phase, we
✅ Run experiments
✅ Fetch market inputs
✅ Prioritize the experiments based on their performance (survival of fittest!)
Week 4: MVP Design & Testing
In this phase, we
✅ Develop the MVP concept
✅ Design high-fidelity design out of the MVP
✅ Test the MVP design with potential users
✅ Learn from the insights and define the next steps
About the Facilitator: Behrad Mirafshar
Behrad is a highly experienced UX designer and an active voice in the field of Sustainability, Innovation and Design Thinking. He studied the latter in Sweden and in 2012, moved to Berlin.
Behrad has over 11 years of experience designing digital products. He grew his professional career in the Berlin startup scene and He's been part of two founding teams — grover.com and Kenjo.io
Connect with him on LinkedIn
About Bonanza Design
We are an innovation powerhouse that assists businesses to overcome their most complex growth and design challenges and innovate further -- at an unprecedented pace. We help companies at all stages to:
✔ Accelerate through the digital transformation phase
✔ Define their customer experience strategies
✔ Design applications that matter
✔ Innovate at a faster pace
✔ Move towards a sustainable future
By signing up for this event, you agree to be included in our email newsletter list. You can opt-out at any time.
Organizer of Product Innovation: High Velocity Experimentation & MVP Design
At Bonanza Design, your innovation powerhouse, we help organizations such as Siemens, Zalando, and Wefox find their differentiation point by identifying the most pressing needs of their customers.
.
We hold periodic events for the public and companies to share how we solve problems using different techniques including design thinking and sprint, service design, etc. What you get is how we solve problems.
.
.
.
(Abbas) Behrad Mirafshar
Managing Director and Partner
Email: behrad@bonanza.design
LinkedIn: https://www.linkedin.com/in/behradmirafshar/
Instagram: https://www.instagram.com/bonanzadesign/