Description
We're delighted to announce that the 2nd anniversary of Product Hunt Toronto is just around the corner. Join us on Thursday September 29th at MaRS where we'll hear from 3 individuals leading product development at Breather, Vidyard, and Shopify. If you're curious about how these successful companies build their products, this event is not to be missed. We'll also be featuring 3 new local product demos in the Marketplace, SaaS and Consumer tech spaces - Fiix, SimplyInsight, and Drop.
In the good Product Hunt Toronto tradition, we will be awarding Toronto Product of the Year again. What product demoed at our events this year did you like the most? Cast your vote here.
To make the evening extra special, there will be an afterparty happening at the Spoke Club (more information below). Afterparty tickets can be purchased alongside regular event tickets.
We can't wait to see you at the event and celebrate this milestone together. Be sure to grab a ticket below while they last!
SPEAKER #1: Brandon Reti, Vice President of Product at Breather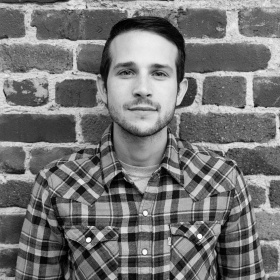 Brandon brings over a decade of mobile and digital experience to the table. He's currently the Vice President of Product at Breather and is an advisor to TattooHero. Brandon has been a pioneer in the mobile space starting with his research and business development roles at Airborne Mobile in 2005, one of Canada's first mobile startups. There he negotiated with large international brands such as the NFL, NHL, FOX, Family Guy and Maxim.

SPEAKER #2: Devon Galloway, Co-Founder & CTO at Vidyard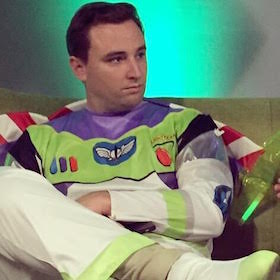 Devon Galloway is Co-Founder & CTO at Vidyard, the world's leading Video Marketing platform, where he leads the product, engineering, QA and operations organizations, and serves on the Board of Directors. Devon is a Graduate of Systems Design Engineering at the University of Waterloo, and attended Y Combinator with Vidyard in the Summer of 2011. Devon is also the recipient of the prestigious Entrepreneur of the Year award from Ernst & Young.
Vidyard employs over 100 people in Kitchener Waterloo, and has raised nearly $70 million from a group of world-class investors including Battery Ventures, Bessemer Venture Partners, OMERS Ventures, iNovia and SoftTech VC.
SPEAKER #3: Satish Kanwar, Director of Product at Shopify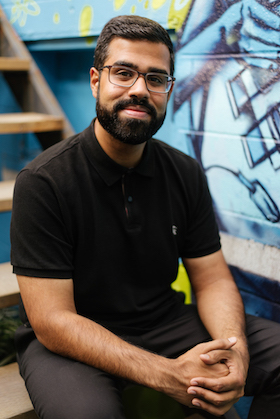 Satish Kanwar is a Director of Product at Shopify, the world's leading commerce platform for selling online, in-store, and everywhere in between. Previously, Satish co-founded a design agency called Jet Cooper that was acquired in 2013 by Shopify. Satish is an active speaker, mentor, and angel investor in the Canadian startup community.
PRODUCT DEMO #1: Fiix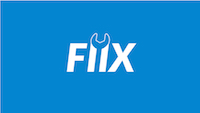 Fiix sends fully-licensed, expert mechanics to your home to fix your car so you don't have to waste your time or money at the repair shop!
PRODUCT DEMO #2: SimplyInsight

SimplyInsight is your virtual data analyst. In natural language, ask your data questions and get answers.
PRODUCT DEMO #3: Drop

Drop is an intelligent mobile rewards program which surfaces relevant offers and rewards based on spend. Supercharge any credit or debit card by linking it to Drop, and start earning points from brands you love.
AFTERPARTY:

We're turning 2 years old and that deserves a special celebration. Join us at the Spoke Club for refreshments and let's toast to another great year for Product Hunt Toronto. Be sure to purchsae a ticket that includes the afterparty if you would like to attend.

AGENDA:
6:00 pm Check-in + Refreshments

6:30 pm Welcome + Introductions
6:40 pm Keynotes from Brandon Reti, Devon Galloway and Satish Kanwar
7:30 pm Product Demos
8:00 pm Product of the Year Award Ceremony (Yes, you can vote for your favorite product here)
8:10 pm Networking + Refreshments
9:00 pm Afterparty at Spoke Club (limited capacity!)
SPONSORS:

The smart and simple way to invest in Future You. Wealthsimple uses a Nobel Prize-winning approach to build a diversified portfolio of low-fee funds in minutes.

With hundreds of domain extensions, no heavy-handed upselling and best-in-class support, Hover makes it easy to spend less time on your domains and more time on your big idea.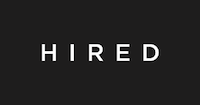 Hired is a two-sided, curated marketplace that connects the world's knowledge workers to the best opportunities in an efficient, effective, and easy-to-use manner.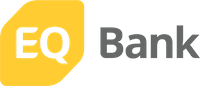 EQ Bank is Canada's newest digital bank. With no branches to maintain or costly overhead, EQ Bank offers one of the most competitive high-interest savings accounts - with a mobile app that makes it easy to set your savings goals. EQ Bank is brought to you by Equitable Bank, a federally regulated Schedule I Bank with over $17 billion of assets under management and a member of the CDIC (Canada Deposit Insurance Corporation).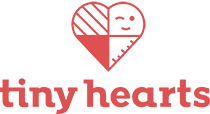 Tiny Hearts is a digital product studio. We build award winning apps and help leading startups bring great products and services to market.

SAAS NORTH is Canada's first SaaS Conference designed to connect the top SaaS founders, investors and executives to learn, network and grow over a 2 day event in Ottawa, Canada. This event promises tactical content and actionable conversations delivered by world class thought leaders in SaaS.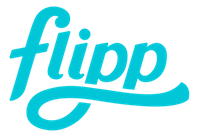 Flipp is a leading technology company that is reinventing the weekly shopping experience. Leading retailers across North America use the Flipp Platform to transform their circulars for the personalized, digital future. The Flipp App is the everyday shopping utility for shoppers to find the best local deals in their community, with features such as coupon match ups and local flyer deals.
VENUE SPONSOR: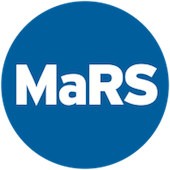 MaRS is the one of the world's largest urban innovation hubs—a place for collaboration, creativity and entrepreneurship. Located in the heart of Toronto's research district, MaRS provides the space, training, talent and networks required to commercialize important discoveries and launch and grow Canadian startups.
IN-KIND SPONSORS:
Panago returns for another event! If you've ever been to Product Hunt Toronto, you know Panago knows how to make a pie.

Mindful Snacks will keep you nourished and energized with their tasty snacks and refreshments. If your office snacks could use an overhaul, they can help.
CONTACT:
If you have and questions, suggestions or just want to say hi, please don't hesitate to e-mail info@producthunttoronto.com and someone will be in touch with you shortly.

Also, we have a Product Hunt Toronto Slack community we'd love for you to join - http://www.phglobal.co (pick "Toronto")

Follow us on Twitter - @ProductHuntTO and use #ProductHuntTO on social channels.
*NOTE ON PHOTOGRAPHY AT THE EVENT:
Video and photos will be taken at the event. As an attendee, you acknowledge that photos will be taken and that such photos and videos may be used for promotional or marketing purposes by Product Hunt Toronto, including on our website and social media channels. If you do not consent to your photo or video being taken, please notify us prior to the event. Thank you!
**COVER PHOTO CREDIT: RAI ALLEN PHOTOGRAPHY - www.raiallen.com