Product Hunt Meet up with Vincent Dignan

Monday, October 26, 2015 from 6:00 PM to 10:00 PM (GMT)
Event Details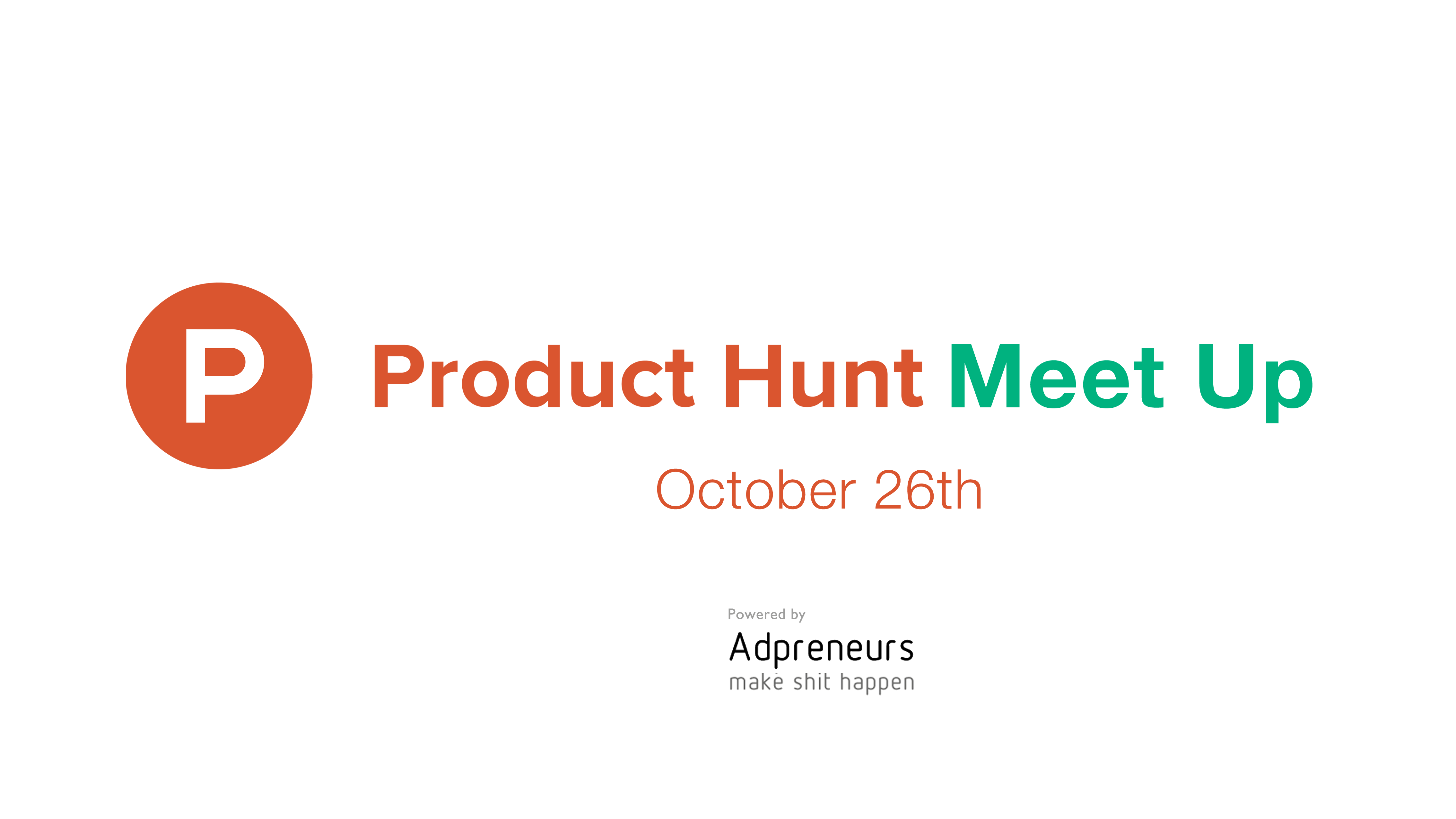 Welcome to the first ever Product Hunt MeetUp in London
On October 26th we are hosting a talk where 5 awesome start ups will be demo-ing their platforms, sharing their learnings/struggles and have the famous growth hacker Vincent Dignan share his secret sauce on how to explode online. 
Start Up's Demo-ing
EventBox - Listen to listings to discover, gigs concerts and club nights happening nearby https://eventbox.fm/ 
Jobbio - Gives brands and talent the opportunity to find each other at a click of a button https://jobbio.com/
Loaf - Interactive recipes for better cooking http://loafapp.co.uk/
Helping B - Crowdfunding platform for launching sustainable products addressing humanity's greatest challenges https://helpingb.co/
 Thrivo - Message a dedicated psychologist and receive support on life goals and issues http://www.thrivo.uk/ 
If you missed out this time, apply for December's meet up at hello@adpreneurs.com 
Vincent's World Famous Growth Hacking Talk 
Yes it's happening, find out the growth hacks used by the best startups in the world!
London-based entrepreneur Vincent Dignan is to give an expanded version of his world-famous growth hacking talk, which was voted best session at SXSW V2V 2015 at IDEALondon October 26th.

There's a lot of terrible information in the social media/online marketing/growth marketing space. This workshop intends to deliver, in real-time, real value to startups/entrepreneurs attending; including how to quickly grow a community online, how to ensure your emails and tweets get seen/answered, creating easy workflows, content marketing and user acquisition. Startups/entrepreneurs who attend will leave with many practical methods that will be useful in executing a growth strategy (free) applicable to many industries, actionable immediately. This session will uncover the tips and tricks the big startups have used, as well as secret hacks Vincent has used with clients he has worked with at his agency, Magnific.
What you'll learn:
1. How to rapidly grow your social media communities and get free traffic/users/feedback from Facebook, Twitter, and Instagram
2. How to guarantee you'll be writing about the right areas in content marketing, and a step-by-step guide to writing interesting content
3. Best practice for distributing content so it gets seen by your potential users/customers
4. A brief outline of how to hack PR coverage, and some tactics to quickly boost your SEO
5. An overview of the most up-to-date tactics and software to enable efficient email marketing, sales, and productivity
6. How to build your marketing stack for just $9 a month
7. Everything you need to know about user experience in 90 seconds (yes, really)
Read what other people, who have seen this talk recently, have been saying about it at: Http://bitly.com/2015talks

Don't know Vincent? You should, and here's why:
London-based Vincent Dignan helps grow early-stage companies through a combination of rapid social media growth, guerrilla community management tactics, and growth hacks which have seen companies go from zero to thousands of signups/followers/users virtually overnight.
He founded planetivy.com & screenrobot.com. They have received nearly 20 million pageviews, while content he has overseen for other clients has received over 150 million page views so far. Last year his company, Magnific, beat 1500+ other startups to be accepted into prestigious accelerator Techstars London. 
His company has driven thousands of followers, conversations, and signups for other startups, and his team of 750+ writers has written content for the likes of Mercedes, Burberry, Levi's, and Smirnoff. He has given talks at conferences and events around the world on content marketing, social media, growth hacking, and user acquisition. He currently teaches, mentors, or gives talks at conferences like SXSW & SXSW V2V, accelerators like Oxygen Accelerator, Techstars, Mass Challenge, and Barclays Accelerator, and teaches Digital Marketing at General Assembly. He has completed his first speaking tour of the United States, following universal acclaim in the U.K.


How the night will unfold
6.00pm: General networking;
7.00 pm: Start-Up's Demo and speak about their mistakes and learnings 
7.30pm: Vincent Dignan's Growth Hacking Talks
8.30 - 9.00pm: Questions, more networking; and drinks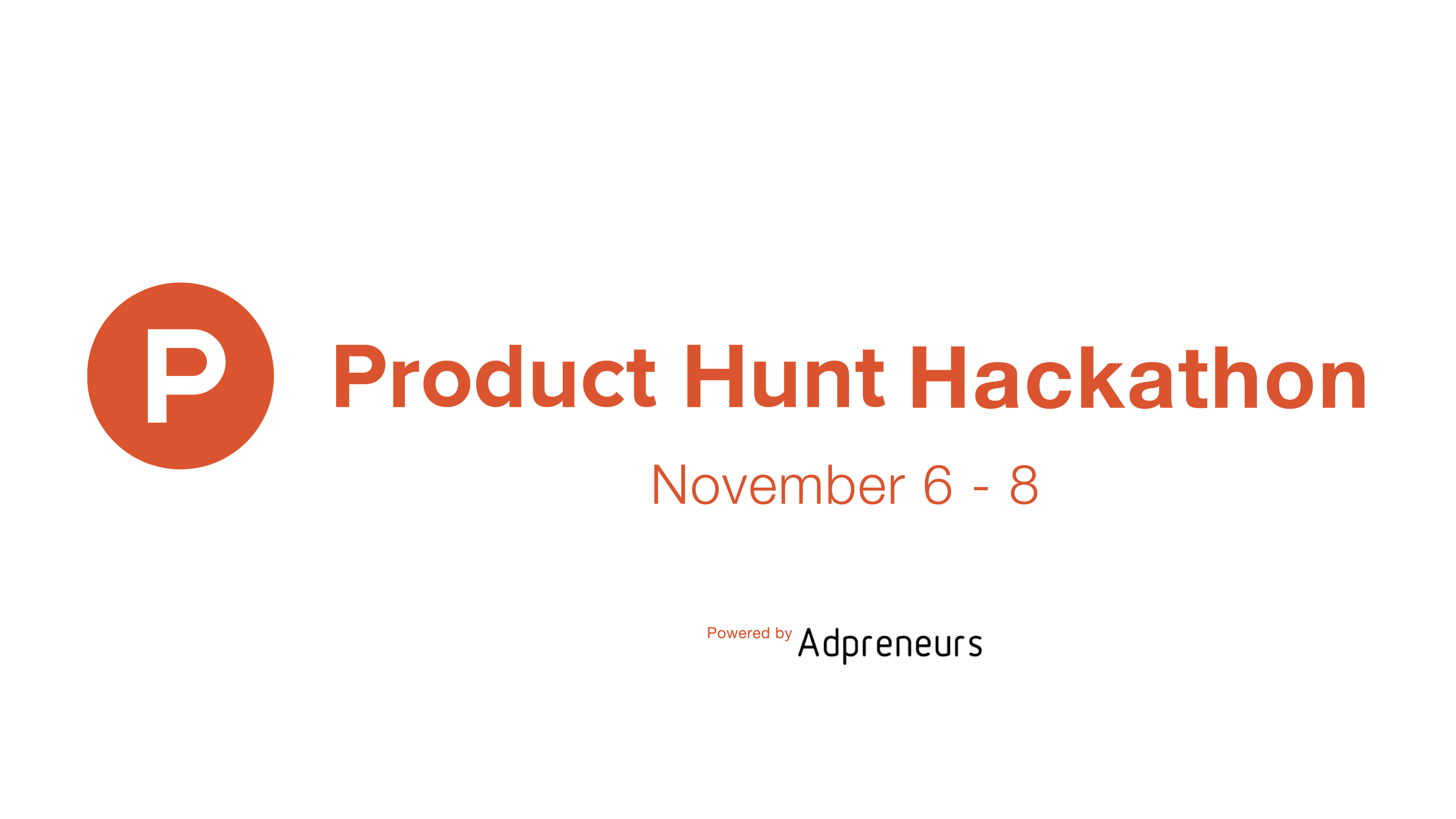 On November 6-8th we will be hosting the first ever Product Hunt Hackathon, read more here: www.producthunthackathon.com a 48hr event with 200 of London's best designers, developers, marketers, hackers and business folk to create explosive solutions and figure out how can we make use of our (local, national, global) comunities to effect change? at a superb venue, Mass Challenge with millions of pounds worth of prizes, you can thank our awesome sponsors later! Sound good? Then get your tickets here: http://bit.ly/1GeARd9
Tweet your excitement here
*NOTE: By signing up you agree that we can use  emails for invites to future events and correspondence. 
When & Where

IDEALondon
69 Wilson Street
EC2A 2BB London
United Kingdom


Monday, October 26, 2015 from 6:00 PM to 10:00 PM (GMT)
Add to my calendar
Organizer
Adpreneurs - Make Shit Happen.
We are an Innovation Consultancy specialising in Idea generation. We come up with product and service ideas that give a brand purpose and adds value to people's lives. Our four main products are: Creative Strategy, Monthly Innovation Radar's, Innovation Workshops and Epic Hackathons. If you are a company big or small, and in need of forward thinking ideas, you've come to the right place.