Refund policy
Refunds up to 30 days before event
This is where you will learn with the world's leading product managers. Limited number of spots are available.
About this event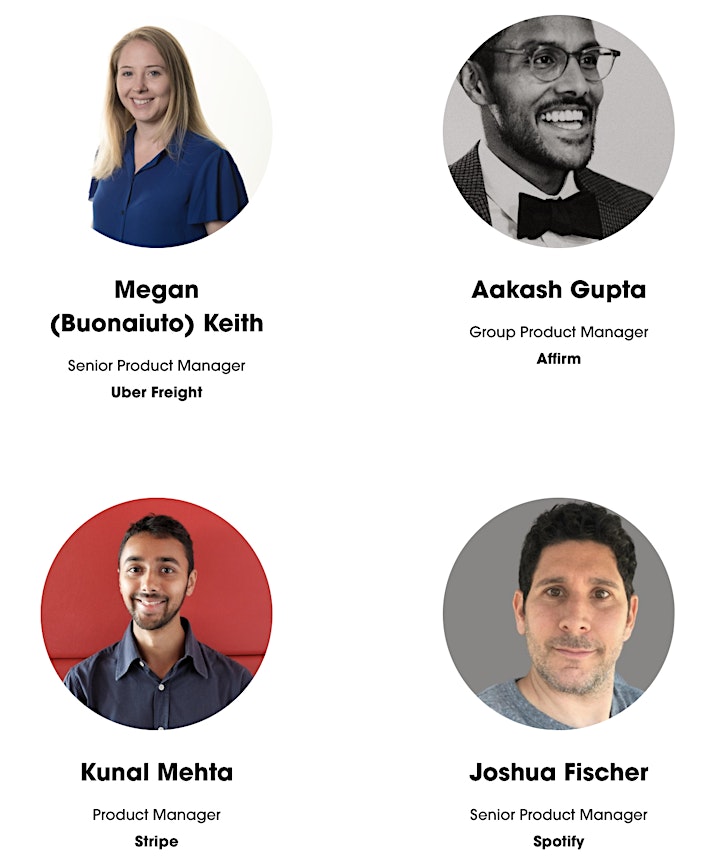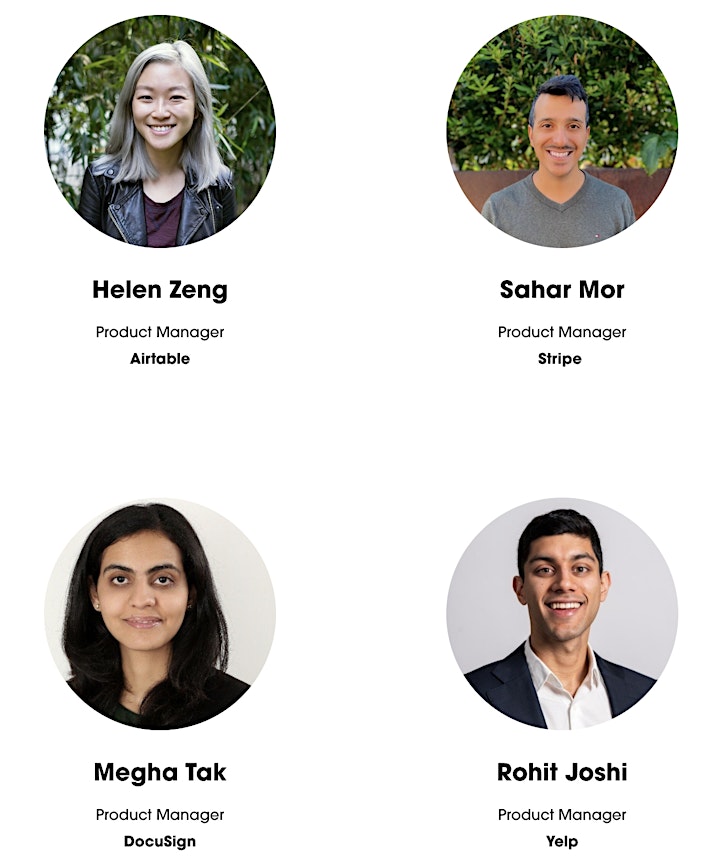 Why attend?
Are you interested in learning how to build great products? We'd love to have you at Product Festival 2022. This is a one-day online conference where you'll get practical advice from some of the world's leading product people on how to make your users happy and how to become a great product leader. Get a view into product-focused companies and learn about their processes, how they tackle problems, and important things that they've learned.
"Fantastic event! Hands down the best conference I've been to."
— Anna Sparrow, UNIVERIS
"Informative. Inspiring speakers. Great take aways."
— Ashley Hamilton, Demac Media
"Great opportunity to get insight into practices at companies."
— Shehzad Akbar, Architech
"Glad I took the leap and came to this event."
— Jack Lee, MDDT
Schedule
10:00 AM PST
Megan (Buonaiuto) Keith
Senior Product Manager at Uber Freight
How to say no -- in order to say yes
Product managers have a reputation for constantly saying no: no to a customer's blocking feature, no to an internal stakeholder's critical workflow, no to engineering manager's pushback on timelines, no to a leadership ask (that slide deck in less than 24 hours or "quick business case")..or just a no to a 1:1 meeting with a colleague (you know that one attempting to influence you - cornering you near the coffee machine). Saying no is one of the most important skills as a Product Manager you will never perfect. Join me as we explore circumstances and how to say no well. The results - your yes is more meaningful.
10:30 AM PST
Aakash Gupta
Group Product Manager at Affirm | Product Growth
The 5 Questions of Product Management
Answering the what, why, how, when and who of PM.
11:00 AM PST
Helen Zeng
Product Manager at Airtable
Building for Builders: Platform principles for turning users into creators
Customers no longer want to settle for one-size-fits-all software — they want solutions that work for exactly what they need. So how can you help people help themselves? We'll discuss how to build no-code and low-code capabilities to turn your product into a platform.
11:30 AM PST
Sahar Mor
Product Manager at Stripe | AI & ML
Building Human-In-The-Loop products
Recent years brought many AI products to market, yet the majority are far from being fully automated, having a corps of human operation agents covering for AI models when they mess up. In this talk, Sahar Mor, an experienced PM who has built AI products in production, will share frameworks and best practices for PMs operating in the AI space.
12:00 PM PST
Networking Lunch
12:30 PM PST
Kunal Mehta
Product Manager at Stripe
UXR: Why, When and How
For PMs conducting and interpreting user research (UXR) should be at the heart of the job. We'll discuss why UXR is so important, how it's appropriately used and walk through some specific techniques to conduct and communicate research.
1:00 PM PST
Joshua Fischer
Senior Product Manager at Spotify
Maximize Your Impact
How to find, run & promote the experiments that will move metrics, make a difference and advance your career.
1:30 PM PST
Megha Tak
Product Manager at DocuSign
Delivering Innovation Successfully
In an ever changing economic and work environment, delivering innovation is critical to ensure success of a firm. Product Managers lead that charge, however it would not be possible without empowering every stakeholder that makes innovation possible. In this talk, we will spend time uncovering 4 key sub-topics :
Identifying your key stakeholders
Building & maintaining trust with stakeholders
Getting stakeholder buy-in early in the process
And last but not the least, enabling all stakeholders to deliver their best
2:00 PM PST
Rohit Joshi
Product Manager at Yelp
Solving the right problems
Building any product depends on first identifying the right problem to solve. We'll talk about key steps on approaching this including questions to ask yourself, common pitfalls, and some real-life scenarios.
2:30 PM PST - 3:30 PM PST
End of day networking
Visit productfestival.com for details.