Event Information
Refund policy
Refunds up to 30 days before event
This is where you will learn with the world's leading product managers. Limited number of spots are available.
About this event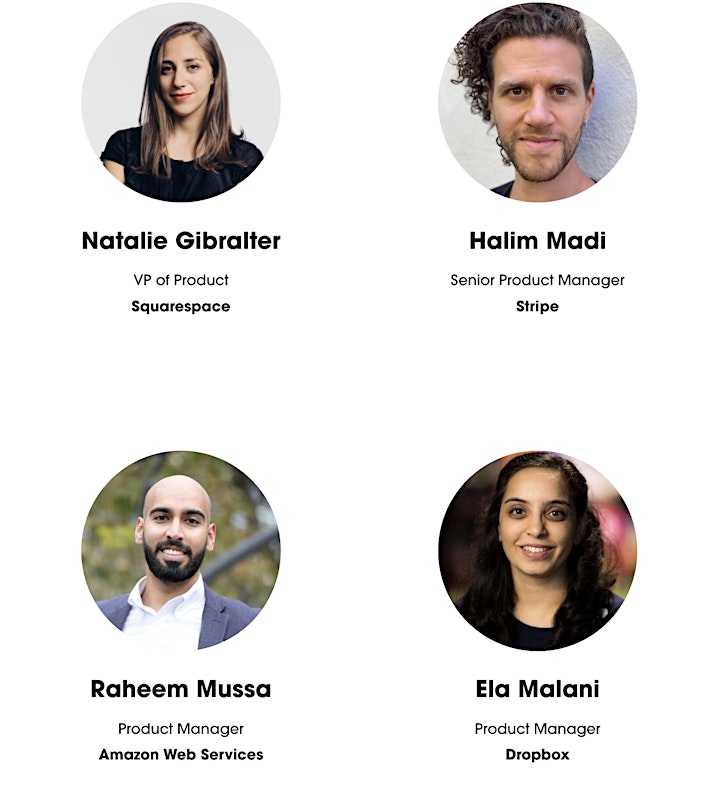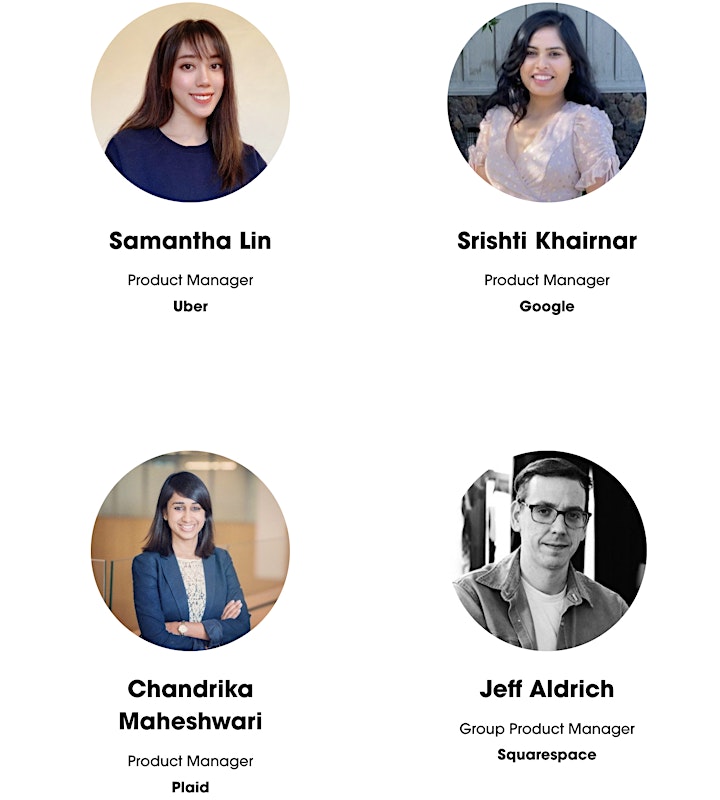 Why attend?
Are you interested in learning how to build great products? We'd love to have you at Product Festival 2022. This is a one-day online conference where you'll get practical advice from some of the world's leading product people on how to make your users happy and how to become a great product leader. Get a view into product-focused companies and learn about their processes, how they tackle problems, and important things that they've learned.
"Fantastic event! Hands down the best conference I've been to."
— Anna Sparrow, UNIVERIS
"Informative. Inspiring speakers. Great take aways."
— Ashley Hamilton, Demac Media
"Great opportunity to get insight into practices at companies."
— Shehzad Akbar, Architech
"Glad I took the leap and came to this event."
— Jack Lee, MDDT
Schedule
9:30 AM PST
Natalie Gibralter, VP of Product at Squarespace
What got you here, won't get you there: Lessons in scaling product from startup to public company
It all begins with an idea. Maybe you want to launch a business. Maybe you want to turn a hobby into something more. Or maybe you have a creative project to share with the world. Whatever it is, the way you tell your story online can make all the difference.
10:00 AM PST
Samantha Lin, Product Manager at Uber
Maximize the team's impact with bottom-up ideation
As an optimization team, we constantly look out for ideas to improve the ride-sharing experience. Increasing the number of high-quality hypotheses to test is one of the biggest levers for maximizing an Optimization team's impact. In this talk, Samantha, an Uber Marketplace's PM, will share learnings on building hypothesis-driven culture and driving bottom-up ideation.
10:30 AM PST
Halim Madi, Senior Product Manager at Stripe
Product Development Fundamentals: 3 steps, 2 pillars, 1 goal
3 steps: This talk expands on a previous talk about Product Building Fundamentals (Youtube link). It starts by explaining the 3 necessary steps every team needs to nail when embarking on the product journey (Understand, Identify, Execute).
2 pillars: It then dives into the two metrics every starting team should focus on: Retention and Engagement. I'll explain why retention matters most and how a team can figure out its retention and engagement metrics. This part is based, with permission, on excellent material from Reforge.com (Retention, the silent killer).
1 goal: The invisible metric for each team booting up a new product is momentum and stamina. Founding team (be it startups or intra-corporate ones) disproportionately burnout after their initial burst. This last bit is a number of advices to take care of one's human capital and team integrity through care-centric product development principles.
11:00 AM PST
Ela Malani, Product Manager at Dropbox
Introduction to Technical Product Manager
Learn what it means to be a Technical Product Manager - roles and responsibility, do's and don'ts in this role.
11:30 AM PST
Networking lunch
12:30 PM PST
Srishti Khairnar, Product Manager at Google
Building products for the NBU (Next Billion Users)
The internet's future lies with its next billion users. They are coming online through smartphones and using the Internet in radically new ways. There is a massive potential and innovation to help solve their challenges with technology. This presentation will go over the tried and tested best practices for building products and experiences for these users.
1:00 PM PST
Raheem Mussa, Product Manager at Amazon Web Services
Navigating PM at Small vs. Large Companies
Raheem will discuss how PM compares between small startup, hypergrowth, and large companies. With PM experience at Miovision, Clearco, and Amazon Web Services, he can discuss key differences in PM scope, structure, process, ownership, and impact.
1:30 PM PST
Chandrika Maheshwari, Product Manager at Plaid
How to make user onboarding suck less
Onboarding is an important lever to drive product-led growth. Learn how to make your onboarding flow work for your users (and not the other way around!)
2:00 PM PST
Jeff Aldrich, Group Product Manager at Squarespace
Topic: TBD
2:30 PM PST - 3:30 PM PST
End of day networking
Visit productfestival.com for details.
Date and time
Location
Refund policy
Refunds up to 30 days before event