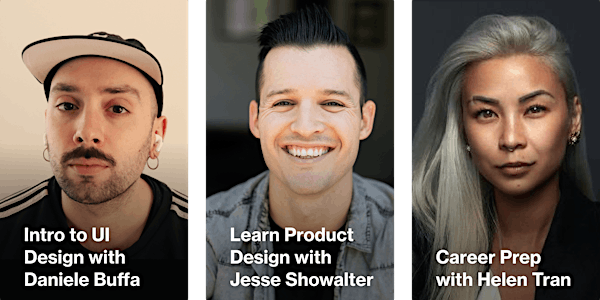 Product Design Academy
Join Dribbble and some guests to talk about the launch of Dribbble's NEW Product Design Academy
About this event
Free Introduction to Dribble's Product Design Academy
February 27th, 10:00AM – 11:00AM (PST) • Limited Seating
From zero to career ready in 28 weeks!
Our Product Design Academy teaches you everything you need to land your first job in Product Design. From Intro to UI through to the job-guaranteed Career prep course, you'll be well prepared for the next step in your career journey!
Have questions? Book a call with our Admissions team!
Here's a bit about the course...
Dribbble's Product Design Academy is made up of 3 courses that are facilitated by some of the best designers in the world. You start with a 4 week Introduction to UI Design course to get a solid foundation, then graduate into our 16 week Product Design course where you will complete three capstone projects and build your portfolio and slipstream into our 8 week Career Preparation course, which comes with a career coach and job guarantee.
Our flexible curriculum includes a mix of video lectures, assignments and weekly live sessions with an expert mentor. Learn alongside an intimate group of other designers, master essential design tools and practices, get your hands on projects and ask the important questions that will help kickstart your product design career.
This course is designed so you can fit it into your own schedule, on your own time. You'll leave with an interview-ready portfolio, and the confidence to solve real-world design challenges. Plus, we'll get you in front of our active network of hiring managers, so you can get a headstart on your journey as a Product Designer, the fastest-growing career in the design industry.
Not sure if you're ready to sign up just yet? Come to this information session to learn more about the course and ask your burning course questions!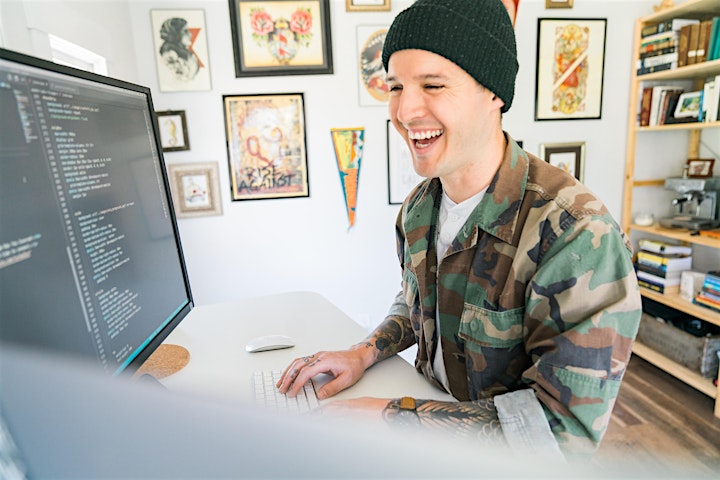 Introduction to UI Design with Daniele Buffa
4 weeks
We believe anyone can learn the skills needed to work as a UI designer. In this 4-week introductory course, taught by Daniele Buffa, MetaLab's Principal Designer, you'll explore the discipline of user interface design. You'll start with learning the industry standard UI design tool, Figma, and then move into UI fundamentals and best practices for creative projects
Learn Product Design with Jesse Showalter
16 weeks
Join Jesse Showalter to build on the UI design knowledge you mastered in the first part of our Academy. Through digestible videos and live mentor sessions, you will learn and practice each step of Product Design, from research & wireframing to prototyping & handoff. You will create three interview-ready capstone projects, with guidance and feedback from your mentor, and build your portfolio during this section of the Dribbble Academy.
Career Preparation with Helen Tran
8 weeks
After creating your capstone projects you are now ready to enter the Career Preparation section of our Academy with Helen Tran, which comes with a Job Guarantee. You will be paired with an expert career coach to understand how to handle the process of finding your next position as a Designer. You'll learn how to approach the job-hunting process- from defining what type of position is best for you, to choosing which pieces to place in your portfolio, you'll learn where to find jobs and how to stand out in your application, understand how to ace the interview process, become a pro at negotiating, and how to be successful in the first few months of your job.
The first few steps of your next career move can feel uncertain but it doesn't have to be. You will finish this course feeling more confident about finding your next position and feeling excited about what's to come!