Product Council NYC - Onboarding with Glimpse / Twitter

Thursday, September 11, 2014 from 6:30 PM to 9:30 PM (EDT)
Event Details
Come to September's Product Council and help a startup (or two) improve their user onboarding flow!
(Tickets are also available on our Meetup Page where over 75 people have already registered!)
Product Council NYC Featuring Glimpse & Twitter!
We've taken the summer off, but are excited to invite you to our next Product Council event on Thursday, September 11th @ Pivotal Labs. This September, we are all about onboarding flows. What's that you say?

User Onboarding is the process of increasing the likelihood that new users become successful when adopting your product.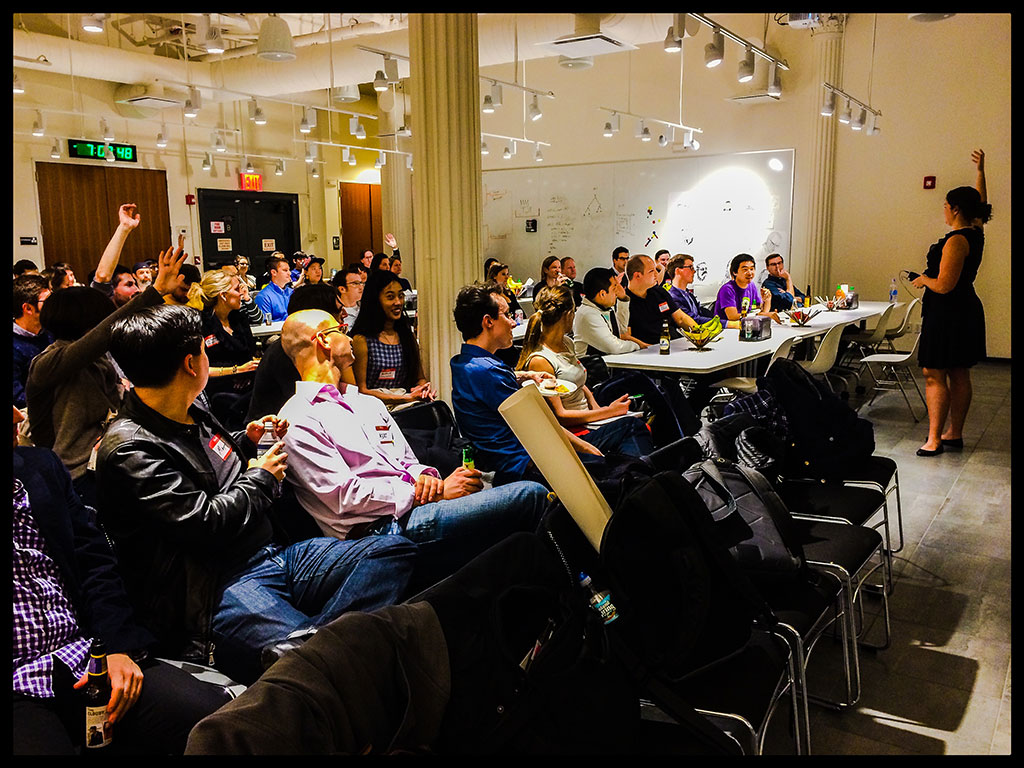 This month Elan Miller, co-founder of Glimpse, will be exploring the magic behind their onboarding overhaul. Glimpse (iOS) is a fresh approach to meeting new people through users' Instagram activity. Don't miss this behind-the-scenes look at tackling early-stage user acquisition.

Glimpse recently raised seed rounds from First Round Capital to Google Ventures and just completed an entire UX update as featured here.

Changing gears, we will follow up with an group discussion on Twitter's ongoing struggle to retain users and maintain growth. After significant growth erosion last quarter, Twitter seems to be finding limited success as quarterly earnings are up. We'll crowdsource ideas and discuss potential onboarding solutions.

As always, we host a panel of super-talented experts to guide us through the conversation. This month's Product Council will include:

Ori Neidich (@ori) Ori is the global head of technology at Tough Mudder and is an accomplished technology executive passionate about designing and building next-generation products. 

Phoebe Espiritu (@femmebot): Phoebe is a design analyst and product advisor to many startups. In addition to managing TechStars NYC HackStars, she is a mentor of the ERA NYC accelerator, and teaches MFA Design Entrepreneurship at Parsons Design & Technology.

Rodney Staton Piercey (@statonpiercey): Co-founder of Coalesce and all-around product strategist, Staton helps startups, brands and agencies leverage emerging technology to craft amazing online and offline experiences.

Don't miss the opportunity to flex your problem solving muscle, have a drink and meet amazing product people.
Interested in being on the council? Nominate yourself or someone else here >
---
Follow us on Twitter or join our Meetup for news and updates.
---

Our Awesome Sponsors:

Pivotal Labs has been at the forefront of agile development for more than two decades building highly reliable, scalable software for innovative industry leaders and emerging companies across a number of industries. Pivotal Labs provides expertise in three competencies equally crucial to delivering the best product: design, development and product management. For more information, visit http://pivotallabs.com/

InVision is a prototyping, collaboration and workflow platform for design teams. InVision helps countless agenciees, startup and beloved brands liek Adobe, Zappos, Evernote, Airbnb, Uber and more create better, smarter, and more beuatiful web & mobile experiences. Play around at www.invisionapp.com
InVision is a prototyping, collaboration and workflow platform for design teams. InVision helps countless agencies, startups and beloved brands like Adobe, Zappos, Evernote, Airbnb, Uber and more create better, smarter, more beautiful web & mobile experiences.



De Franceschi & Boray, LLP is a Palo Alto and NYC based law firm that specializes in advising emerging growth technology companies and the angel and institutional venture capital investors which fund them. We help early stage companies get started, find capital, structure and grow their business. Find out more about their services, visit www.dfscounsel.com
TriNet is every startup's strategic HR business partner. TriNet provides cloud-based HR solutions that allow growing companies to do what they do best. Give your employees the gift of Fortune 100-level benefits…at startup prices....like Fab.com, Warby Parker, Birchbox, and over 9,000 other startups. More info at www.trinet.com
When & Where

Pivotal Labs
625 6th Ave
2nd Floor
New York, NY 10011


Thursday, September 11, 2014 from 6:30 PM to 9:30 PM (EDT)
Add to my calendar
Organizer
Product Council NYC
Product Council events feature a group of product council experts (e.g. managers, designers, founders) and professionals (the audience) helping product owners solve problems through the lens of product strategy, design and engagement.

Our goal is to facilitate a forum for product themed conversations while providing entrepreneurs and agencies a fresh new outlet for critical feedback, ideation and improvement of their products.
Become a member here for free > 
News and updates @ProductCouncil
Product Council NYC - Onboarding with Glimpse / Twitter