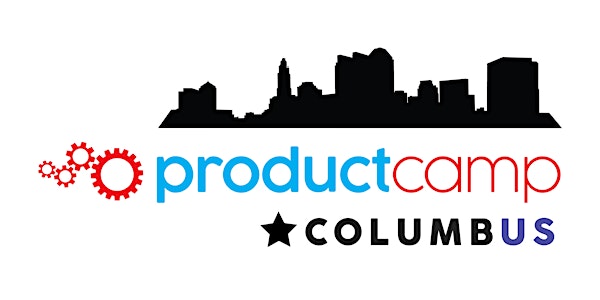 Product Camp Columbus
When and where
Location
Vue Columbus 95 Liberty Street Columbus, OH 43215
Refund Policy
Refunds up to 1 day before event
Description
Columbus Product Club is hosting Columbus' first Product Camp unconference. Product Camp is the premier unconference for innovators, product managers, marketers, designers, CXO's, founders, engineers and researchers. From Fortune 100 companies to startups, if you build and grow a product, this is the place to be.
More Details: http://www.cbusproductclub.com/product-camp-columbus/
What's an Unconference?
An unconference is a conference organized, structured and led by the people attending it. Instead of passive listening all attendees and organizers are encouraged to become participants with discussion leaders providing moderation and structure for attendees.
At the unconferenced event topics are not predetermined, keynote speakers have not been assigned, panels have not been arranged. Instead, the event lives and dies by the participation of you and other attendees. So whether you come prepared to run a full workshop or presentation, lead a Q&A, or just lead or contribute to an open discussion, all formats are welcome.
What to Expect The Day Of
Unconference isn't your typical conference! We start things off without a session line-up. On the morning of the event, we'll hear the session 'pitches' and then each participant will be asked to vote for 3 sessions that he or she would like to attend. The sessions with the most votes will be scheduled into rooms, and everyone will fly off to their favorite sessions!
What You Need to Bring
Your ideas! You have great things to share with the Product community in Columbus, so come prepared with a discussion to facilitate or something to present! You can come prepared with a talk and slides or host a roundtable - it's really up to you. You never know what you'll learn or who you'll meet.
Itinerary
8:00 - 8:45 Registration, Breakfast + Writing Down Topic
8:45 - 9:00 Voting
9:00 - 9:15 Intro
9:15 - 9:30 Break
9:30 - 10:30 1st round of topics
10:30 - 10:45 Break
10:45 - 11:45 2nd round of topics
11:45 - 12:45 Lunch
12:45 - 1:45 3rd round of topics
1:45 - 2:30 Networking
2:30 - 3:30 4th round of topics
3:30 - 3:45 Break
3:45 - 4:00 Closing Notes
Sponsors
Our sponsors make this great event a reality each year by lending their name and financial support to the event.