"Normal People" executive producer Emma Norton discusses tips on TV producing and offers live critique!
About this event
What does it take to produce a romance genre TV show streaming on Hulu?
How do you capture someone's attention with an effective yet succinct elevator pitch?
What are the biggest differences between producing for film vs. TV?
Get those answers and so many more straight from producer Emma Norton of the hit Hulu series "Normal People"!
Emma Norton will be sharing her insights in a Q&A, then critiquing a few elevator pitches live on the Zoom session. All attendees are invited to submit an elevator pitch in advance. A few will be chosen for the live critique so that all attendees can learn from the feedback.
After you register, your confirmation email will have a link for submitting your pitch (it will be at the bottom of the email under "Additional Information"). The deadline to submit your pitch is noon Eastern on Wednesday, June 10.
You do NOT need to submit a pitch to attend; you're welcome to come and learn from other examples!
We will email all attendees a link to the Zoom webinar on the day of the event.
Note: We do not release full recordings of our workshops; however, we will be sharing highlights on our IGTV series (follow @womensweekendfilmchallenge on Instagram). We are not able to issue refunds for virtual events. The Eventbrite listing is in Eastern time, so please double check your time zones.
ABOUT EMMA NORTON
Emma Norton is a Producer at the award winning production company Element Pictures. Most recently, she served as executive producer on NORMAL PEOPLE, a 12 x 30-minute series for BBC and Hulu, based on Sally Rooney's celebrated novel, directed by Lenny Abrahamson and Hettie MacDonald and written by Sally Rooney and Alice Birch. Current film productions Norton is producing include THE SOUVENIR: PART 2, the sequel to the critically acclaimed THE SOUVENIR, directed by Joanna Hogg. Norton is currently working on Element's next collaboration with Sally Rooney and will executive produce CONVERSATIONS WITH FRIENDS.
Norton joined Element Pictures in 2008 as Development Executive and was promoted to Head of Development in 2011. She has worked across all of Element's projects from WHAT RICHARD DID and THE LOBSTER, to Academy Award, Golden Globe and BAFTA-winning films ROOM and THE FAVOURITE. In 2014, Emma executive produced A DATE WITH MAD MARY, written and directed by Darren Thornton.
Norton became a Producer in 2017 when she produced the feature film ROSIE, starring Sarah Greene (NORMAL PEOPLE), directed by Paddy Breathnach and written by Roddy Doyle. ROSIE premiered at the Toronto International Film Festival and received widespread critical acclaim.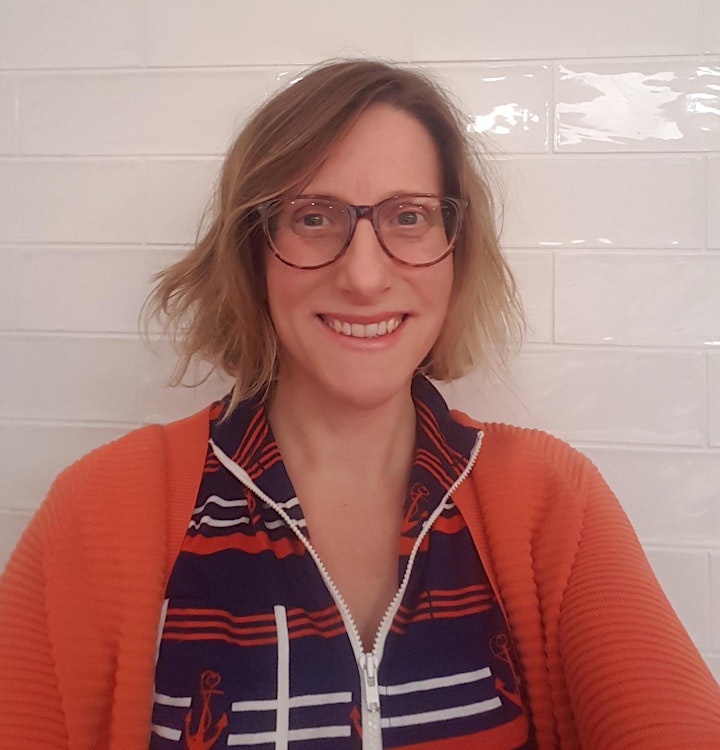 Because we know that the film community has been hit hard at this time, we are making this event pay-what-you-can. All proceeds will go toward keeping Women's Weekend Film Challenge running during this difficult time. As a small arts nonprofit, donations and grants have dried up, and we depend on those income sources to run our free film challenges, free/pay-what-you-can virtual watch parties + filmmaker Q&As, and pay-what-you-can workshops. Thank you for making whatever contribution is possible for you right now.
By signing up for this event, you will receive occasional emails from Women's Weekend Film Challenge for future free and pay-what-you-can events.
ABOUT WOMEN'S WEEKEND FILM CHALLENGE
Women's Weekend Film Challenge (WWFC) works for gender equity by creating opportunities for women to bring their leadership, talents, and stories to the forefront of the film industry. WWFC places professional filmmakers on crews to write, shoot and edit a short film in one weekend and provides top-of-the-line equipment, insurance and workshops. This career-building opportunity is free for participants.
Since its first challenge in January 2018, WWFC has worked with over 700 women to produce 30 short films, which have been accepted to more than 60 festivals. This grassroots, bi-coastal movement combats the gender imbalance of the film industry by providing an intensive networking experience and telling women's stories on screen.
WWFC's virtual workshop series is made possible in part with funds from the Decentralization Program, a regrant program of the New York State Council on the Arts with the support of Governor Andrew Cuomo and the New York State Legislature and administered by the Queens Council on the Arts.