Producers Beat Auction Music Networking Sponsored by ASCAP!

Thursday, October 3, 2013 at 7:00 PM

-

Friday, October 4, 2013 at 2:00 AM (EDT)

Atlanta, GA
Who's Going
Loading your connections...
Event Details
SPONSORED BY ASCAP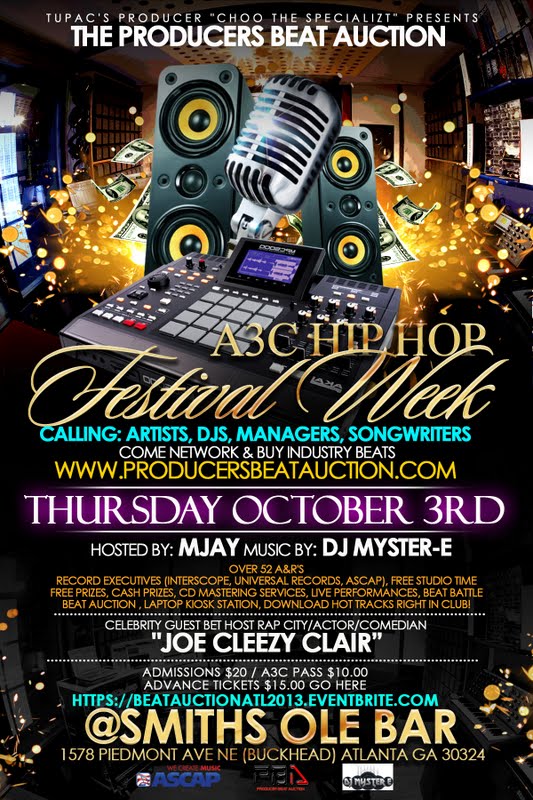 A3C HIP HOP FESTIVAL WEEK IN ATLANTA
ASCAP Sponsors the most innovative music networking event ever on the planet!!! The "Producers Beat Auction" Thur.Oct.3rd @Smith's Ole Bar in (Buckhead Atlanta) Calling all Major Industry & Indie Artists, Film People, Songwriters, Managers, Record Executives. 
Producers Beat Auction is a innovative event where you can watch hot music producers do their thing on stage, buy beats, GET free beats, meet hot new producers & major producers, trivia games, contests, FREE prizes, live performance with OVER 52 RECORD EXECUTIVES, A&R Panelist, Free Cd Mastering Services & more!
 COUNTDOWN 
Just Confirm: Award Winning Super Producer Chuckey Charles will also be on our industry music panel AT THE PRODUCERS BEAT AUCTION MUSIC NETWORKING EVENT THUR OCT.3RD.

1 table left $65.00 if you want to reserve a spot to promote your merchandise or display your items at the event. We have VIBE MAGAZINE, ASCAP. KONVICT MUZIK GROUP/UNIVERSAL, MAKAVELI MUSIC GROUP, TUPAC FAMILY, GRAND HUSTLE "STROUD", BET HOST/ACTOR JOE CLAIR, GRAMMY AWARD WINNING MIX ENGINEER "JEREMIAH ADKINS" AND OTHERS! We also shooting footage for our reality tv show for a major network "BEAT AUCTION ATL" with "Coleman Talent Agency" covered by VOLTRON PRODUCTIONS so this is your chance to be on seen on TV! On the 1s & 2s is "WET WILLIES" DJ spinning "DJ MYSTER-E". Get at me folks! The streets is talking! This event will SELL OUT! Hurry and get your advance early bird ticket today!

LIVE PERFORMANCE BY "YOUNG DIRT" & SMASH CITY MUSIC GROUP (SCMG)THE MOVEMENT.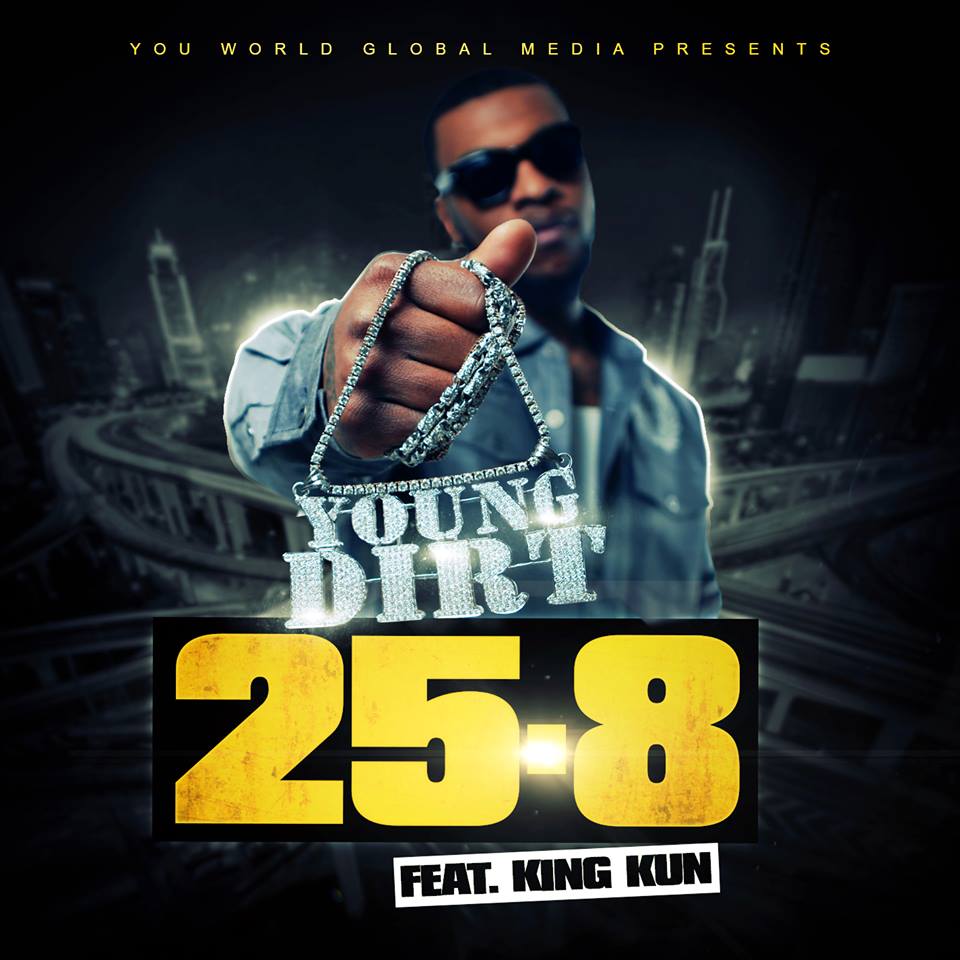 Hope to see you there!
Founder/Multi-Platinum Producer for Tupac Shakur, Ghostface, Wutang
Choo The Speciaizt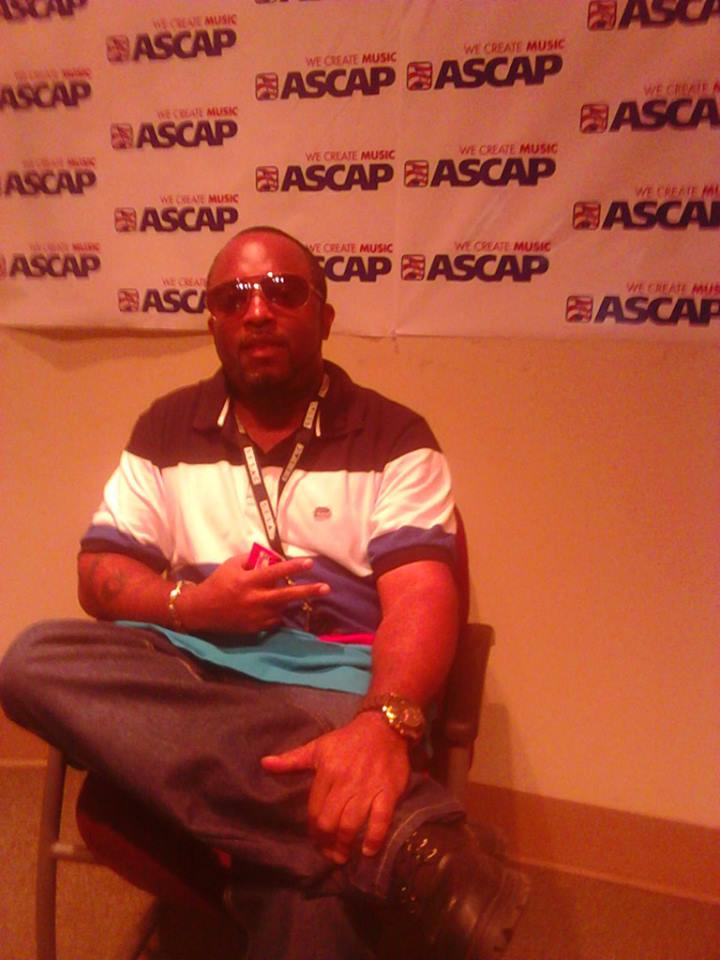 BEAT AUCTION CD 
RESERVE YOUR SLOT IF YOU WANT US DISTRIBUTE YOUR BEATS TO THE MAJORS!
Get your beats distributed on our BEAT AUCTION MIXTAPE CD @the A3C Hip Hop Music Festival & Beat Auction Event Oct.3rd. Cds will be giving out to key music industry people and potential buyers that need tracks. I only have limited slots.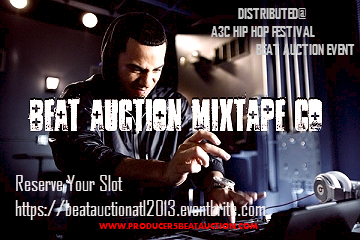 IF YOU NEED MASTERING HIT ME UP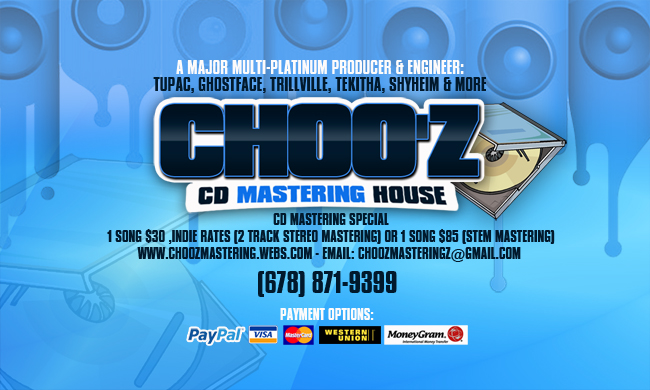 When & Where


Smith's Ole Bar
1578 Piedmont Avenue Northeast


Atlanta

,

GA

30324

Thursday, October 3, 2013 at 7:00 PM

-

Friday, October 4, 2013 at 2:00 AM (EDT)
Add to my calendar
Organizer
Multi-Platinum Producer Choo The Specializt Presents
Vance Branch - known as "Choo The Specializt" - is a very talented ambitious young man who survived the hard life and dangerous streets of Richmond Virgina coming from a family of musical legends. Vance's grandmother "Ms. Laurie Tate" was the first R&B Jazz artist on Atlantic Records in 1951 with hits such as Anytime, Anyplace, Anywhere & Rock Me Daddy. Vance's father -Chauncey Burnette- was a drummer for Sony Records in a 1970s band Called "Ujima" along with his Uncle who played the guitar. They had hits such as "She's Gone" which was re-recorded by Darryl Hall and Oates. Vance's mother - Laverne Branch- was also a backup singer (as well as his younger sister "Alvonia" who is now deceased). She was part of a singing group called "Chalant" from Virgina Beach, Virgina. They were managed by Troy Carter (who now manages Lady Ga Ga & John Legend). Alvonia also was married to the infamous jazz musician "Najee" son Gerome Clawson before she passed. At the age of 5 Vance started playing piano and performing in marching band competitions throughout school playing various instruments. In 1985-1989 Vance started out as the high school disc jockey negotiating his deals and salary pay for all the after school sporting events and pep rallies. In 1990 Vance wanted to follow his parents footsteps and give the music business a try by becoming a music producer for major artists in New York City. One year later in 1990 with alot of hard work and determination Vance father purchased him music keyboard so he could submit his music compositions and beats to record labels.

In 1992 Vance landed his first big break producing tracks for the legendary actor/rapper "Tupac Shakur" who was signed to Interscope/Universal Records in California. After the death of Tupac Shakur in 1996 his title track was released on Tupac Shakur's "R U Still Down" album that sold over 4 million records worldwide becoming an instant hit! Vance's name started buzzing in the streets and throughout the music world as the next hot producer which later landed him the opportunity in 1998 to start producing records for the biggest and most influential rap group ever "The Wu-tang Clan" in Staten Island, New York. Vance's produced the track for "Ghostface Killah" song titled "Malcolm" that sold over 500 million copies (Gold) on Sony/Razor Sharp Records. In 2002 the song "Malcolm" was chosen to be on Russell Simmons' "Def Jam" Records. Around the same time Vance started producing for various artists in his town and working with other big names such as basketball star Allen Iverson and others. Vance started his own music publishing company "Check Yourself Publishing", Children of Izreal Record Label in which he managed and produced his own groups (COI & Da Jux) in which consist of 12 artists in his camp. Around that same time Vance wanted to try his hand in film world by landing a small role in celebrity actor "Tim Reid" movie called "For Real" in which led him to write his own script. In 2007 Vance relocated to Atlanta Ga where he launched his own magazine called "Beat Liinx" and started hosting music networking events in and around Atlanta. In 2008 Vance started a beat battle competition "The Battle Zone" which was held every monday at Club Trademark in downtown Atlanta. The battle zone caught major recognization by BET College Hill Reality TV Show producers to film an episode at his event that was aired on BET throughout the nation. Vance managed to secure major sponsorships from brands such as Numark & Crunk Juice Energy Drink.

In 2010 was the time when Vance decided to expand his vision and came up with the innovative Producers Beat Auction event were music producers from all over come to sell their beats live on stage in front hundreds of buyers as well as live stream on the internet. Producers Beat Auction attracted major corporate sponsors such as Boost Mobile, Sam Ash Music, Propellerhead, Sweet Water, Novation and Izotope. Celebrity supporters and endorsers include Troy Carter, Pebbles Reid, Super producer Chucky Charles (a Grammy Award Winning Producer) & Mr.Lee. Vance is currently in negotiations with some of the largest music festivals such as SWSX Music Fest in Austin Texas. Vance has big dreams for the Producers Beat Auction movement including his reality TV show "Beat Auction ATL". Vance other projects and goals are his PBA merchandise, Beat Liinx iPhone App, Beat Auction Internet Cafe and his very own podcast radio that's up and running worldwide on the internet. In his spare time he operates and runs Chooz Cd Mastering House, working with major and indie clients. Vance's mission is to secure financial backing and partnership with corporations to expand his visions to the world, rendering exceptional services and products within the industry.
Tuesday, September 17, 2013 - 5:23 PM
Just Confirm: Award Winning Super Producer Chuckey Charles will also be on our industry music panel AT THE PRODUCERS BEAT AUCTION MUSIC NETWORKING EVENT THUR OCT.3RD.

1 table left $65.00 if you want to reserve a spot to promote your merchandise or display your items at the event. 

LIVE PERFORMANCE BY "YOUNG DIRT" & SMASH CITY MUSIC GROUP (SCMG)THE MOVEMENT. 

Saturday, September 14, 2013 - 7:33 PM
HOT OFF THE PRESS:====> The Producers Beat Auction will be covered by Voltron Productions who have shoot major videos for Young Jeezy, 2chain, Stevie J etc. Don't miss this opportunity to be seen on tv! "BEAT AUCTION REALITY TV SHOW" FILMING LIVE AT THE PRODUCERS BEAT AUCTION EVENT OCT.3RD IN ATLANTA @SMITHSOLEBAR EARLY BIRD TICKETS http://beatauction2013.eventbrite.com/
Saturday, September 14, 2013 - 12:36 AM
Just Confirm: Grand Hustle "Stroud" the producer for T.I., Trae Tha Truth, Eric Bellinger, Ca$h Out, Young Dro, TK N Ca$h, Jacob Latimore, Mista Fab, Denzil Porter, Ghostwridah, Chip etc

"Chuck Anderson" A&R Konvict Muzik/Management/Universal Records will be in the building on our A&R Panel Oct.3rd @smithsolebar in Atlanta!..Don't get left out!! Early bird tickets here
Friday, September 13, 2013 - 7:28 PM
Confirm: Makaveli Records and The Tupac Family will be in the building!
Wednesday, September 11, 2013 - 3:22 PM
Just confirmed VIBE MAGAZINE will be in the building!
Thursday, September 5, 2013 - 12:31 AM
GRAMMY AWARD WINNER MIX ENGINEER "JEREMIAH ADKINS" WILL BE IN THE BUILDING OFFERING A FREE RAFFLE MIXING CONTEST.
Thursday, August 29, 2013 - 7:26 PM
Confirmed! My fam, special guest and panel speaker, Producer "Stroud" of Grand Hustle will be in the building!
Confirmed Joe Clair (BET Host/Actor/Comedian)
Confirmed Multi-Platinum producer Choo The Specializt